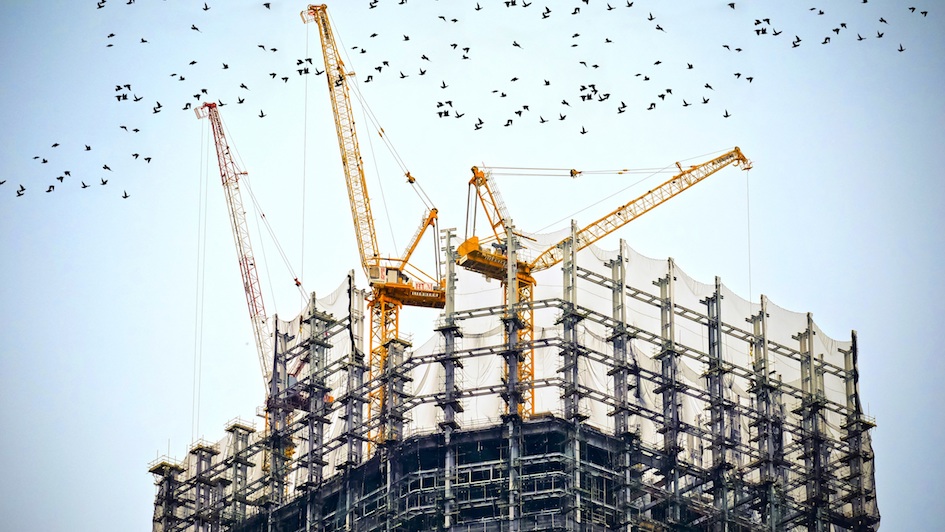 As brand builders and visionaries around the world strive to build their brand's equity, an important consideration is how this equity is communicated. Brand names are vital in this discussion as a name is oftentimes the first touchpoint for consumers to understand your brand. But there is yet another dimension to discuss: verbal identity projects differ depending on the motivations that drive clients to initiate such an innovation for their brand.
From the first moment of inspiration to the ongoing need for disruption, client branding teams navigate complex environments which call upon naming to realize their brand visions. Here are 3 typical environments that clients face.
Motivation 1 – Act on a vision. Create a new brand.
Typically, there is a small team of passionate people dreaming to give life to a new concept. They think about this all the time. There are very attentive and inquisitive. They have more ideas than they can handle. In some cases, there is a mandate to move fast, so the brand platform is only a draft but we need to put a name on the wall, so let's move on!  
As brand consultants, we need to project and realize a totally new brand identity. We need to inspire the client; give shape to a vision that has multiple facets and that cannot be distilled in a perfectly crystallized brief. Every question the consultant asks will diffract as light and it would seem that before we start creating, we reach an invisible ceiling that prevents us to elevate the brand further.
Brand naming in those situations is not only the result of a creative exercise that translates a brief into a verbal expression; it is actually a tool to test the potentiality of the nascent idea. It is through this exploration that we achieve complementary articulations of the idea — it is less a work of precision than a work of unfolding, of delivering the brand idea through the name.
This idea is fairly unique in the brand building industry; however we had the pleasure of witnessing one such application at the beginning of 2015: Fairmont and Golden Land group planned to create a 4-star hotel brand for the Chinese market, and to match the registration timeline with the hotel launch the name first had to be decided, before the brand identity was created.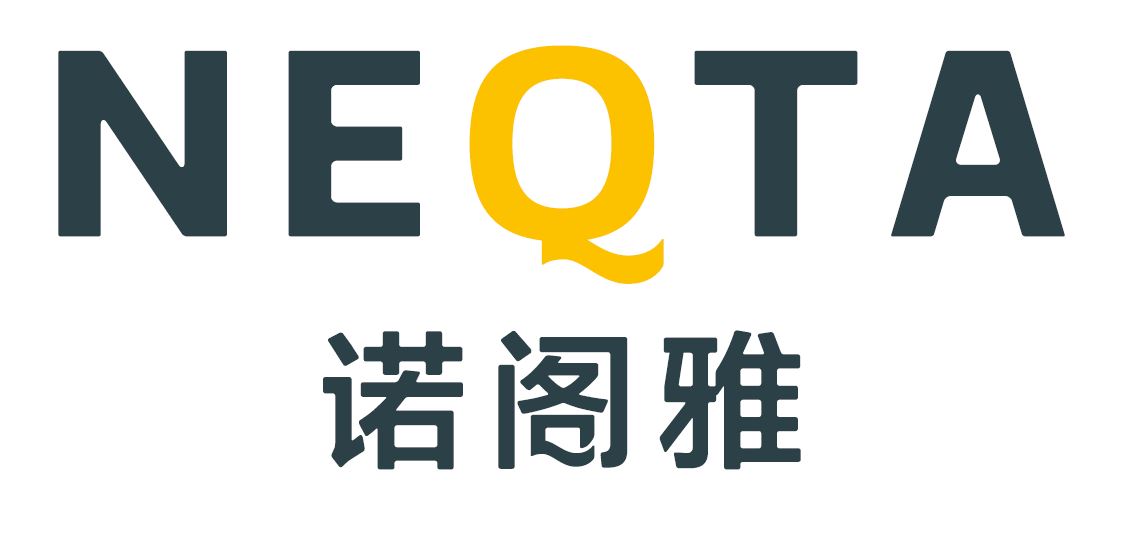 Our Associate Creative Director Judy Wang explains the challenge from the naming team's perspective as "how to develop the name, how to evaluate the name without a brand positioning, without a functional and emotional benefit description, and even without knowing how the hotel will look." The end result was a full hotel brand identity that stemmed from the name.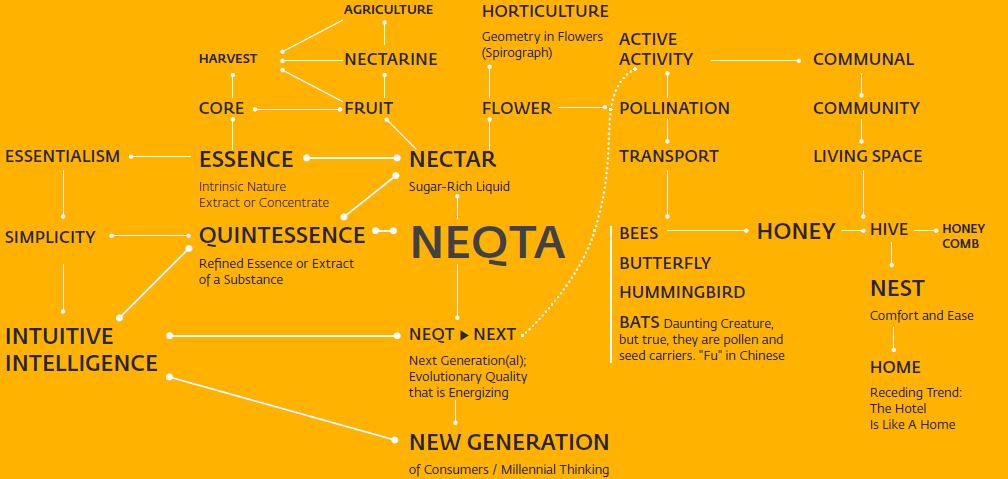 A name has the ability to actualize a concept into something we see and understand, providing a focal point through which all future brand associations can be channeled.  
Motivation 2 – Clarify and advance. Grow the brand.
Here the motivation is not so much to project but to precisely nail an objective. This is a frequent case when localizing a brand into a new market. The brand exists but since it has to enter a new competitive environment, the brand is ready to localize and shift its identity according to cultural tastes. We often see this for China's market entry when a brand develops a Chinese name.
When Pizza Hut entered the Chinese market in the mid-2000s, the fast-food brand adjusted its positioning from accessibility towards premium, a change reflected by the brand's Chinese name:  必胜客 [bìshèngkè]. The name, which roughly translates to "success for the customers," highlights the high aspirations and service-oriented positioning of Pizza Hut in China. As China writer and aficionado Michael Zakkour notes, in China, Pizza Hut is "akin to fine dining" and is frequently overbooked for special occasions such as Valentine's Day dinners.
The challenge faced by Pizza Hut is typical among foreign brands: how to put the best foot forward in an unknown market, adjusting brand positioning and building brand assets to align with consumer expectations. "Besides market research and analysis, an excellent Chinese name can also identify a cultural opportunity for the brand's localization strategy," comments Judy Wang.
Growing a brand with client teams often involves multiple languages, requesting the need to combine creative minds with linguistic and cultural experts to pinpoint the brand name locally and expand globally.  This type of project entails more preliminary research, segmentation and positioning work, or during the naming project, a bigger importance will be given to research. Large qualitative research will be gathered and play a role in decision making.
After the decision is made on the name, the brand aims to make a huge splash and maximize the connection with its customers.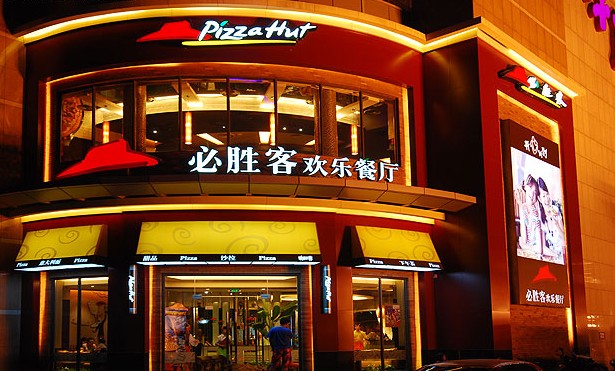 Motivation 3 – Disrupt the status quo. Go beyond.
In this situation, the client team has experience, and knows what it stands for. They are ready to focus on some hard work, making well-thought and well planned leaps that will disrupt the industry. It is not about incremental and benchmarking, but about exploring the frontier of the industry and combining opportunities that come with internal engagement and technology.
Typical projects stem from product and service development or the naming of newly implemented technology brought on by rapid prototyping. Some are simply renaming brands in a portfolio but are driven with a strong internal engagement mindset that commands the use of co-creation and more collaborative work between the client's team and our consultants.
Because these projects can meet a lot of resistance, there is a hidden necessity for management. Only teams that are ready to go through a well-planned, well-structured process achieve results.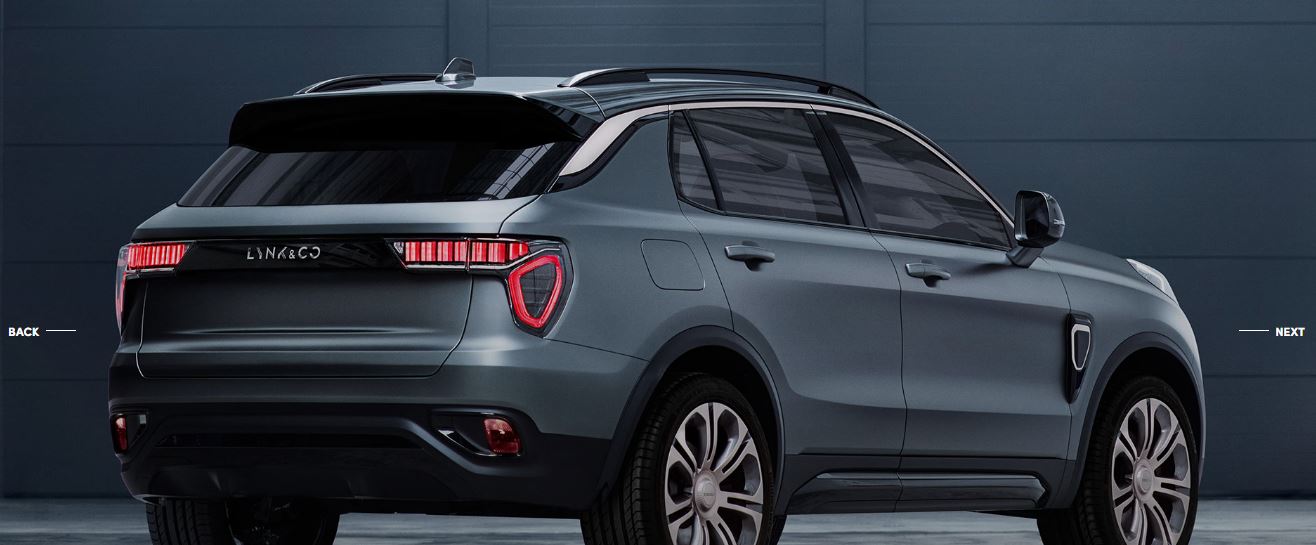 Some bold names can arise. Recently I have been impressed by the release of Lynk&Co, a new car brand that comes from cooperation between Greely, Volvo, and others. It is an intelligent car brand and the unique use of the ampersand in the name denotes a relationship between A and B while keeping the name concise, and sets it totally apart from the other names in its category. This is disruption at its best and this establishes a space where car manufacturer names communicate less masculinity or power, and more in tune with a totally new vision of mobility.
For such brand innovations that shock and disrupt an industry, the name should follow suit and elevate the brand's identity alongside its level of impact. Denise Sabet believes there are more possibilities ahead for such cases, "By using symbols in brand names we open up new realms of possibilities. What if we could combine characters or letters from different alphabets around the world into one brand name? What if we could include emotions?  The future need not be confined to an alphabet of 26 letters."
Naming is an extremely powerful tool in branding. It is a single element that can inspire the whole brand and give a voice that overarches all actions. We can only be touched by the disruptive power that once the MINI name brought forth in a stereotyped car industry. The achievement of the name can be measured in regard to its contribution to the brand idea, to the effective expression of a strategy, to the opening of a space for the brand's evolution. Each state of brand building has its own focus and precise actions that naming can inspire.