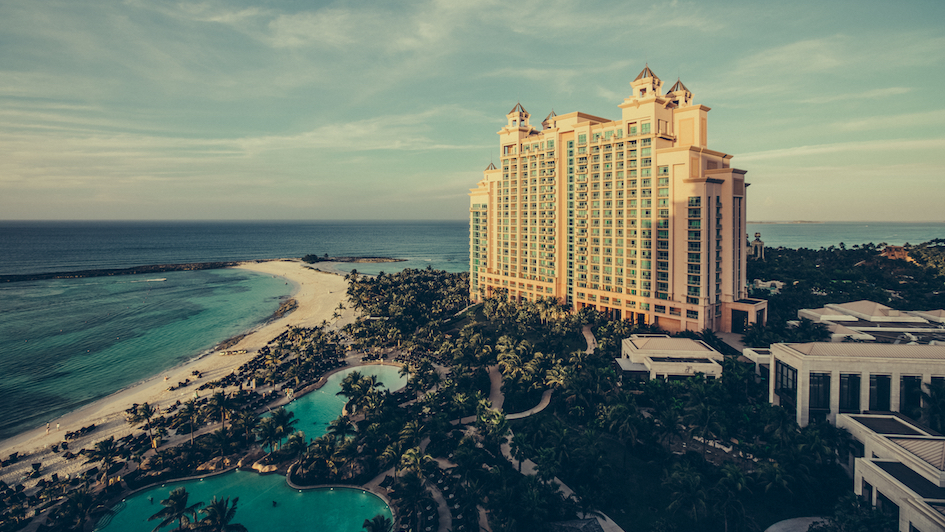 Daniel Craig, who recently discussed the importance of strategic digital storytelling at the HSMAI Digital Marketing Strategy Conference 2017, New York City, first learned about the power of social storytelling in 2006 as marketing director for Opus Hotel, Vancouver, when he launched the industry's first blog.
"In our blog, we talked about typical issues. What to do if we've overbooked. How to deal with difficult guests and bad reviews," said Craig, whose blog attracted a worldwide following and helped to put the hotel on the map. He then moved on to his second career as a mystery writer whose lead character is a hotel manager who becomes a house detective in Murder at Hotel Cinema. Today Craig, founder of Reknown, is a marketing consultant to hotels, software, and travel companies, helping shape their brand stories and messaging.
The era of 'fake news' 
"In fact, I think the hotel industry can be credited with creating fake news because of its tradition of fairytale descriptions, fantasy photos, and hopes that guests don't notice the reality of the property." – Daniel Craig, Founder of Reknown
People have been telling stories for millennia, and exaggeration has been a staple device. What's new are the digital platforms for sharing stories with unprecedented audiences in new formats, which presents marketers new opportunities and challenges. With low barriers to entry, there are virtually no filters in social storytelling. Anyone can say or share whatever, which has given rise to an era of fake news, false information, and so-called alternative facts. As citizens of this post-truth era, it's hard to know whom to trust and what to believe.
In fact, Edelman's 2017 "Trust Barometer" found that trust has eroded globally 30 percent across the board over 2016. Marketers must recognize they are dealing with a cynical and skeptical public, and they must accept part of the blame for this situation. As has long been the case, there's still too much misinformation in marketing today, especially in the hospitality sector.
The hotel industry created fake news
"In fact, I think the hotel industry can be credited with creating fake news because of its tradition of fairytale descriptions, fantasy photos, and hopes that guests don't notice the reality of the property. For instance, hotels regularly shorten their distance from airports, downtown, from beaches, [they] exaggerate views, and liberally toss around words like 'luxurious' and 'five star,' " said Craig.
What's the biggest fake news story in the hotel business today? Booking direct for best rates. While it's sometimes true, consumers who take the time to search online often find better deals. "And, beware the phrase, 'best available rate,' which might more accurately be called 'bestish.' " Typically there's rate parity, but when consumers can search out better deals, trust in the hotel industry erodes and people turn to those they trust most – to other travelers.
An environment of decreasing trust
But the social space poses problems too – from fake reviews to false information to bad advice. So we turn to Facebook, but again not all friends share the same values with the result that skepticism is increasingly directed toward people in our personal networks. In this environment, how can marketers earn trust?
Storytelling is basically about shaping messaging to resonate with one's audience. What's needed is a good story—well told—that captures attention, makes people sit up, listen, and then share the story. With so much noise in the digital space, it's a way for a property to stand out. But to compel action (from likes to shares to bookings), marketers must be strategic, which requires that consumers trust their content.
At the root of all brand messaging lies a good straightforward story written to enlighten the traveler while eliciting a positive emotional response. The process begins with a short tagline that captures the essence of a brand, like Gleneagles Resort, "A glorious playground," or Room Mate Hotels, "Always downtown, wherever you go," or Swissotel, "Life is a journey, live it well."
Today's travelers demand transparency, authenticity, and integrity from businesses, especially lodging providers. One excellent example is the Casablanca Hotel, a Library Hotel boutique property in New York City, "that takes great pains to inform travelers that their classic rooms are small, without views, and not recommended for extended stays." While it may appear a weak approach, it's actually very clever, refreshing marketing. Rather than over-promising and under-delivering, this property is so authentic that travelers know exactly what to expect upon arrival.  The result is terrific reviews and high ratings.
Any effective content marketing program must balance the use of the three types of media: earned, owned, and paid. Online reviews (free "earned" media coverage) are perhaps the most potent form of content marketing, and while brands have less control over the content of earned media, it delivers the highest level of trust because it originates with consumers.  But beware, many digital marketing metrics are basically meaningless and online popularity (as in delivering likes and shares) does not necessarily advance one's marketing strategy.
Imagery and video on property websites, posted by visitors on Instagram, etc., is a powerful promotional tool. Images are universal, highly sharable, and are more trusted because they're hard to convincingly fake. Three types of visuals are required: professional photos, social imagery (which can be produced in-house), and travel imagery (for authenticity and social endorsement). The key is to strive for originality of imagery and descriptive copy—above all to avoid clichés.
Finally, storytelling becomes easier the better you know your guests' profiles—but remember it's not a one-size fits all proposition. Stories that intrigue baby boomers will fall flat with millennials and elicit out-right derision from Gen Y and Z. So get to know your property, your guests/customers and their desires before launching a content marketing program. Be honest, truthful, and transparent, and the bookings will follow.