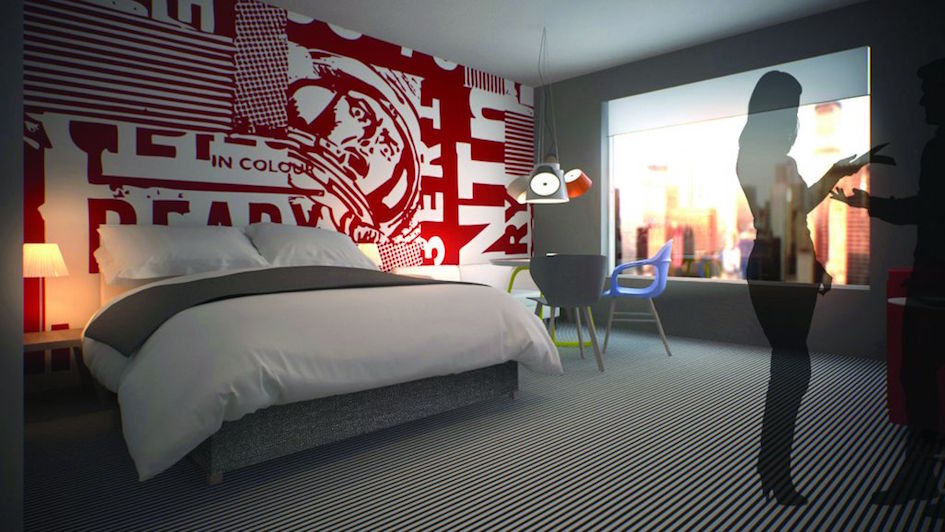 Travelers' needs are evolving, priorities are shifting, and expectations are changing. Some of the biggest names in hospitality are facing big questions: should they stay on course or change their game?  Take a seat on the sideline or be part of the action?
As evidenced by the sub-brands that have emerged allowing industry veterans to cast wider nets than their traditional brand would permit, legacy players are showing us they can, in fact, play in this brave new world. From Marriott's Moxy Hotels and AC Hotels to Hilton's Tru and Canopy brands, Hyatt Centric, and Radisson Red, heritage brands are giving birth to a new generation in hospitality, one in which social interaction, economic flexibility, and the desire for exploration are fundamental.
Design within reach
The idea that good design should be available for less than luxury prices is not necessarily new. Just like how Apple showed us, technology can be beautiful; Target and Ikea demonstrated good design can be accessible — and we've grown to expect it. Thankfully, the hospitality industry is catching on. Riding this wave are the aforementioned Moxy and Tru. Whether they call their category "midscale" or "modern essential," they're mid-tier brands designed to be easy on the wallet but not lacking in personality, style, and soul.
SEE ALSO: How to Build a Brand That Millennials Will Surely Love
While Moxy has a more cosmopolitan vibe compared to Tru's poppy aesthetic, there are a number of similarities in the design-led experiences they offer. Tru, for example, has "The Hive," a first-floor communal experience with four sections: lounging, playing, working, and dining. With a greater emphasis placed on public areas and thoughtfully lean and functional rooms, these brands are answering younger voices calling for high design at a lower price.
Selectively served
Convenience, technology-enabled efficiency, and a less-formal approach to service are hallmarks of these new brands, given the always-connected audiences they serve. Needless to say, free Wi-Fi, mobile check-ins, and numerous electrical outlets are the new baseline, but some brands are going further. Radisson Red, Radisson's new "lifestyle select" brand, believes great service doesn't have to be high touch. Their modern service model includes a mobile app that not only checks you in but lets you order a drink from the bar, call a taxi, or get tips from an online concierge.
As the food truck revolution demonstrated, amazing food and white tablecloth dining don't go hand-in-hand. For many of today's casual foodies, such pomp may even be a turn-off. At Tru, the self-checkout market is open 24/7, and a build-your-own breakfast bar replaces depressing complimentary breakfasts with something that actually feels like a value-add. Thankfully, the awkward formality of traditional room service is also being challenged, with Hyatt Centric offering "knock n' grab" handcrafted food and cocktail kits, and Canopy by Hilton leaving "Break Fast Bags" hanging on your door. These adaptations are strong first steps in addressing the modern traveler's preference for à la carte experiences, choosing precisely the luxuries they want, and skipping the frills they don't need.
SEE ALSO: Luxury Branding: New Creative Expressions for New Retail Futures
Social inside and out
From their buzzing public spaces to their forward-thinking media strategies, these brands are nothing if not social. Moxy's lobby features a large video wall — "The Guestbook" — which displays guest photos and videos via a continuously refreshing Instagram feed. The brand also produces a YouTube comedy series called Do Not Disturb, comprised of bedside interviews with YouTube's top stars. The Radisson Red brand has built its experience around art, music, and fashion, using these pillars to inspire its on-property experience as well as key content areas on its blog, Amplify Red. By engaging visitors through social media platforms, these emerging brands are distinguishing themselves from their forebears and fostering connectivity for an audience that thrives on it.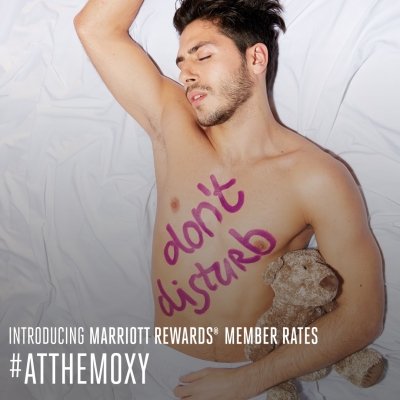 Uniformly unique
While consistency is cited as a hallmark of good branding, the cookie-cutter approach that got the big hospitality players where they are today has gone from tried and true to just plain tired. A uniform experience from one location to the next is simply not as appealing to today's explorers, who see travel as an opportunity to fill up on unique experiences, discover new things, and connect with the local culture. It only makes sense that their hotel should enable that.
Airbnb thought so, and now "lifestyle" hotels Canopy by Hilton and Hyatt Centric are following suit. While they, too, provide many of the new essentials noted above, their value lies in providing an authentic gateway to the community. This might be easy for an independent boutique, but for a chain? To provide a genuinely local experience without reinventing the wheel every time, brands must build flexibility into their structure.
RELATED: Be-Aware as Hotels Take the Lead in the Millennial Race
Designed to be a natural extension of its neighborhood, Canopy by Hilton has built signature elements and a digitally-based program to help tailor their offerings. Called Canopy by You, the program taps local tastemakers, "Canopy Guest Enthusiasts," to ensure the hotel experience is a true reflection of the local culture. Guests receive a welcome gift from local purveyors, enjoy neighborhood art and music, sample local wines, beers and spirits at nightly tastings, and have bikes available for community cruising.
What's Next?
While some of these brands are relatively new to the market and others have yet to make their formal debut, the latest generation of brands appears to have a much stronger, distinctive point of view than any of their vanilla, big box parents. They've addressed pain points and challenged the rules wherever possible for their target audiences.
So, what's next? Will the big guys take a stab at the burgeoning hostel market, where brands like The Freehand and Generator Hostels are setting an entirely new standard, driving reconsideration in a category previously reserved for backpackers and kids on a wanderlust filled gap year?  Will someone dare to take on the "motel?"  Now, that is fertile ground for reinvention.
Image: Radisson Red