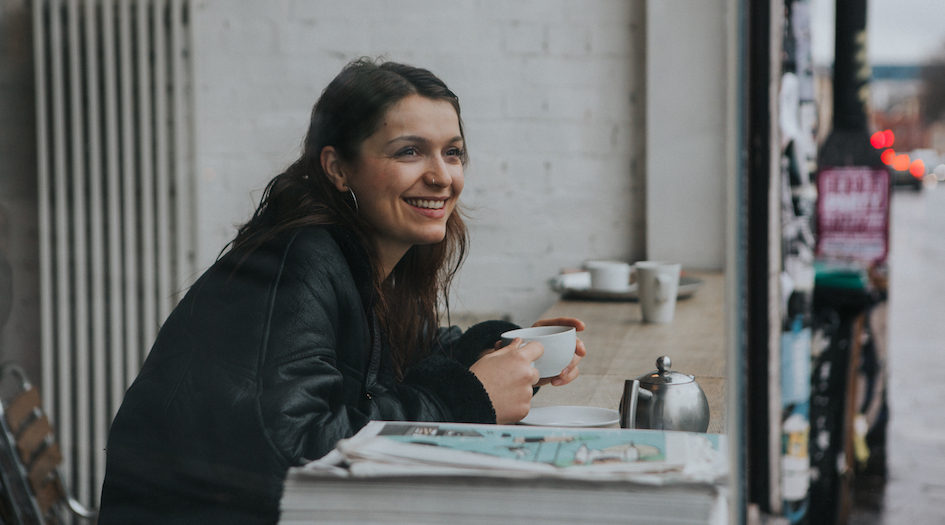 Sadly 60% of people feel unfulfilled at work, which is not only a real missed opportunity for individuals, but also their employers and their businesses. Think of the number of conversations we could have had, but didn't because we didn't have the confidence or we didn't feel we had permission to strike up a conversation — we are potentially missing a myriad of opportunities! Karina Brown, co-founder of GroHappy, and James Eder, founder of Causr, are both behind powerful digital platforms that enable existing and local communities to maximise their potential career or life goals.
James' venture, Causr, is a location-based app that connects previously unrelated professionals in real time, face-to-face; a game changer in social, maximising the opportunities that surround us every day. GroHappy, co-founded by Karina, is a digital solution for a happier career development. GroHappy allows you to explore what a fulfilling career might look like through interactive online activities, where you can receive personalised suggestions to take action, whether that be through courses, events, or content.
Both visions focus on ensuring that opportunities are not missed, that game changing conversations are discovered, and that valuable connections, that may have otherwise not have happened, are made.
While brands are starting to recognise that their employee experience is an integral part of their ultimate success and brand story, startups like GroHappy and Causr play vital roles in making this as easy as possible for organisations.
It's through this continuous innovation by entrepreneurs such as James and Karina that the interplay between technology and human interaction is more important than ever. People are brought closer together, creating more collaboration and face-to-face interaction in a more meaningful way. Let's hear more from the founders and their take on why technology can empower.
Brandingmag: Why GroHappy and Causr and why now? What was your main inspiration?
Karina Brown: Towards the end of 2015, my co-founder Jim and I found ourselves feeling unfulfilled at work and saw a huge gap in terms of accessible help to get clear on what we wanted from work and how to make it happen. The reality is that most of us will spend a majority of our lives at work, yet a staggering 60% of people in the UK aren't actively engaged at work. What a waste! Imagine what individuals, businesses, and society could achieve if people felt fulfilled at work. So over brunch and a notepad in Brixton, we started building tools to tackle this.
James Eder: Not long ago I was sitting on the Underground in London when someone came and sat in the seat next to me. They were clutching their CV, so I asked them where they had been and what they were looking for. A few weeks later, we sat together again, this time in the office of my first established company, Student Beans.
Sometime later, I needed to speak to a specific person from a company. I left the office, and was standing on the platform in Golders Green and I happened to meet the exact person I needed to meet. I'd simply asked them if our train was coming soon, and it went on from there. These chance encounters made a real impact in my working life and it got me thinking about the other opportunities I and other people must've missed over the years, and continue to miss everyday. That's why I wanted to create Causr. The idea of manufacturing serendipity, though a challenge, was incredibly appealing. I wanted to enable people to create connections that would otherwise be missed. It's clear to me that these all-important conversations often don't happen because people lack confidence, or don't feel like they have permission to start talking to someone they've never met before. Causr sees past that. It's an enabler – technology that empowers previously unrelated people to connect in real time, face-to-face. It gives people the confidence to start a conversation that may lead to a meaningful opportunity, or simply pass the time and have a chat that might brighten their day.
Bm: How is are GroHappy and Causr different than other online platforms that connect communities/people?
KB: GroHappy is a platform that helps employees proactively unlock their growth. Employees have access to self-reflection questions and are connected to articles, online courses, and events that help them pursue the areas they want to grow. GroHappy connects employees with the most relevant resources for them which means they get an engaging, personalised learning experience that most existing employee learning platforms fall short on.
JE: Causr is a location-based app that introduces its users to others within the local area. It makes finding nearby professionals with similar jobs, interests, and ambitions easy. Scroll through a network of users, see who's free, meet for coffee, share business advice or simply connect. The emphasis is on the hyperlocal and connecting with people you might not directly know but are connected to through common communities or interests.
Recently launched exclusively on the Apple App Store, Causr gives people the opportunity to connect with those near by based on 3 things that gives people context: a basic profile including a name, picture, and job title; a status update letting people know what you're looking for, what you need help, or what you can help with; and groups to share your passions and interests. Whatever you do, we believe that everyone can benefit from meeting more of their local – and global – community.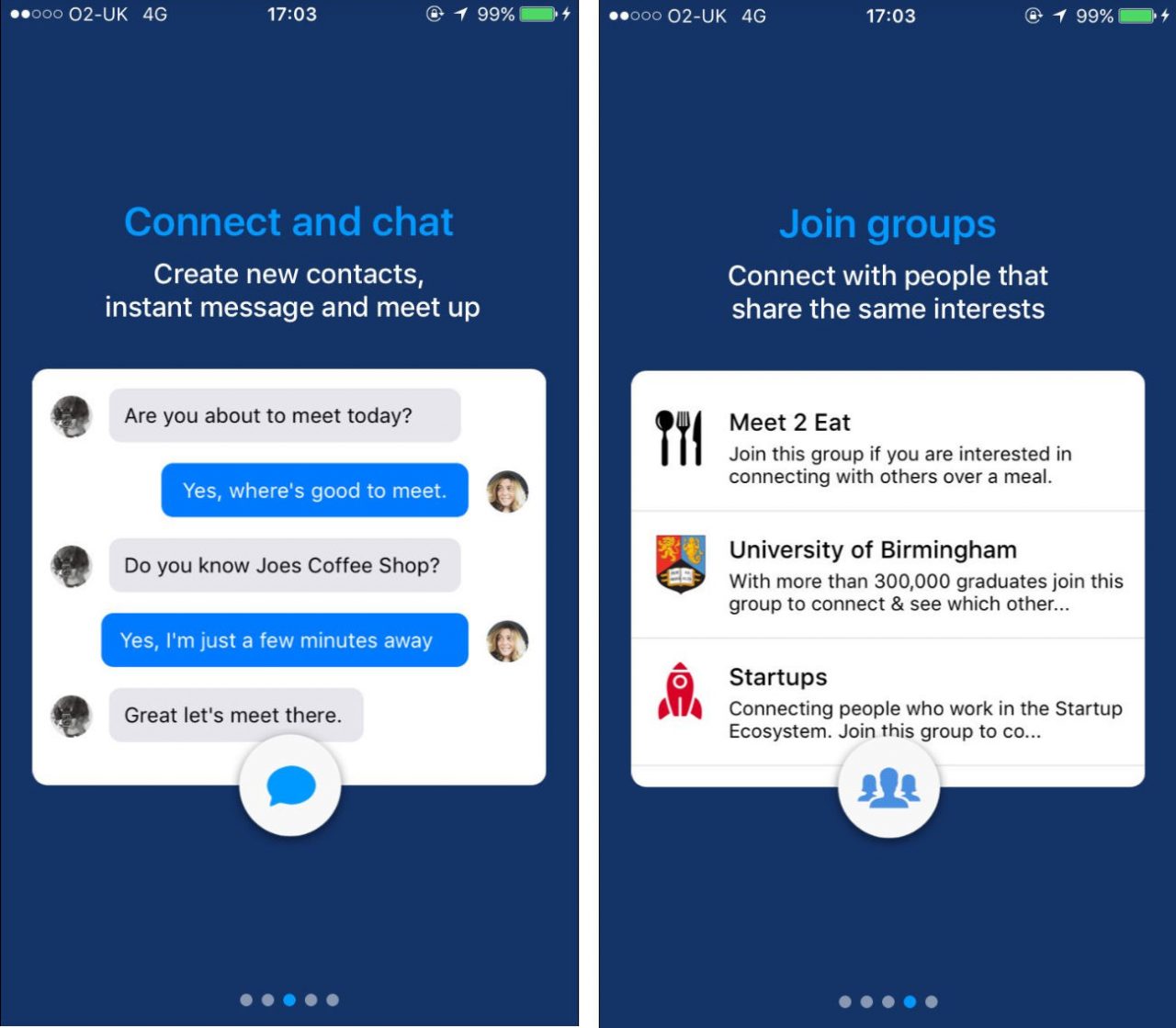 Bm: What other online platforms have caught your eye recently that are particularly innovative?
KB: 15Five is using technology to enable better day-to-day communication between employees and line managers, which is a priority for many companies we speak to. Monzo continue to impress me with their novel approach to building a bank from the ground up. I'm also a travel nut so Lola Travel in Boston is exciting, where they are positioning themselves nicely as the AI travel service chatbot.
JE: I'm a huge fan of tools that help startups and businesses run more efficiently and smoothly. It might sound boring, but two tools which integrate seamlessly together are Xero and Receipt Bank, saving hours or even days each month in processing invoices, receipts, and payments.
Bm: How do you envisage working with other brands (large and small) and for what purpose?
KB: At GroHappy our clients are typically organisations who know the importance of investing in their people and they look to GroHappy to help them deliver a brilliant digital employee experience. Strong brands know that their employee experience is an essential part of their brand, so we see exciting opportunities to work with these organisations to ensure their employee experience tells the right story.
JE: One of the biggest opportunities for Causr is the ability to connect existing communities with each other, from alumni networks to co-working spaces and large corporations to private member clubs. Imagine you are travelling for work and you are able to login and see who's nearby based on any one of these networks you have an affinity with — well that's exactly what you can do. Simply log on to the app and join groups that are relevant to you. If you're a community organiser or there's a group you want that you can't see, you can simply request one from within the app.
Bm: What's been your biggest learning curve to date?
KB: That there's no silver bullet in this space. People, careers, happiness, fulfillment. It's complicated stuff. Transforming how individuals and businesses engage with work is a mindset shift, which is no easy feat. It's critical for us to understand the wider ecosystem that GroHappy sits within so that we can work together to move towards healthier and happier work relationships.
JE: Building a business is one of the hardest things you'll ever do, the extremes are high but the lows can sometimes feel like you've hit rock bottom. It's important to understand your strengths where you can add value, what can only you do? At the same time, surround yourself with the best people and team to compliment what you do. Follow this popular African proverb: "If you want to go fast go alone, if you want to go far go together." Don't settle or compromise and remember life is about the journey, not the destination — it's important to enjoy it along the way. I need to remind myself of this sometimes, especially when you are so close to what you're trying to achieve. It's important to take a step back.
Bm: What does success look like for you?
KB: For GroHappy, success is a future where more people are either feeling more fulfilled at work or taking steps to get there. In this future, more companies are tangibly seeing the return of investment in their employees, as many pioneering organisations do today. For me personally, success is building a company that achieves these goals with a happy, supportive, ambitious team.
JE: Our vision is to create millions of meaningful connections for people nearby, all around the world, everyday. I'd like us to be a globally recognised network as the default platform to help people connect with others nearby; helping communities connect from Fortune 500 companies to alumni networks.Technology is progressing faster than any time in history. As urbanisation continues across the world and cities continue to grow, the importance of networks and connectivity will only continue to increase.
Just like online dating has become the norm, there's going to be a shift in how people connect and how technology can bring people closer together, creating more face-to-face interaction, collaboration, and opportunity.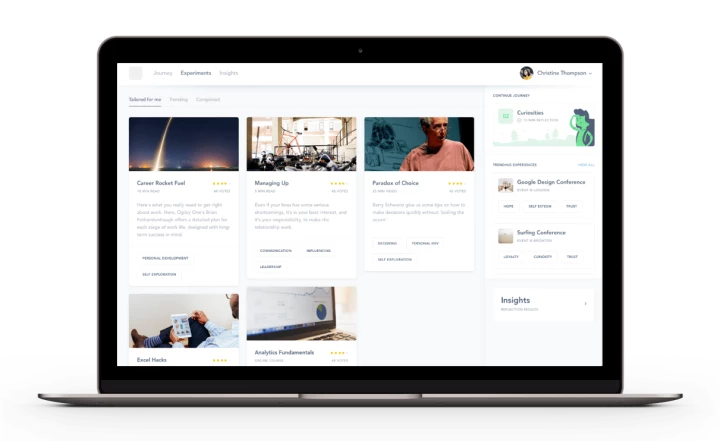 Bm: Is the internet always a blessing or can it be a curse?
KB: Someone recently shared the view that "for every technology element, there must be a human element." While the internet has brought many benefits, we are social animals so the interplay between technology and human interaction is more important than ever.
JE: When I was growing up, a teacher shared in assembly that it was our parents who had a job for life but in our lifetime, we'll have up to 14 jobs and more than half of those jobs don't exist today. That was back in 1994. If I think about everything we do today and how we use the internet, this couldn't be closer to the truth. One of the challenges is that we can be too connected and never switch off. When starting Causr, we were very clear that the world doesn't need another digital platform – but it does need a way to enable people to connect more easily face-to-face and this is what we're here to do.
Bm: Who is your hero?
KB: Sarah Wood, CEO at Unruly, is a real inspiration. At an International Women's Day event this year, she spoke about how she turned being new to her industry as an advantage, learning about video, technology, and advertising to build a successful video advertising business. She also built Unruly on the same foundations we care about at GroHappy, a focus on helping employees grow and an inclusive, open culture.
JE: Elon Musk — I had the amazing opportunity to hear him speak in New York a few years ago. I think we need more visionaries in the world who take ideas and make them happen.