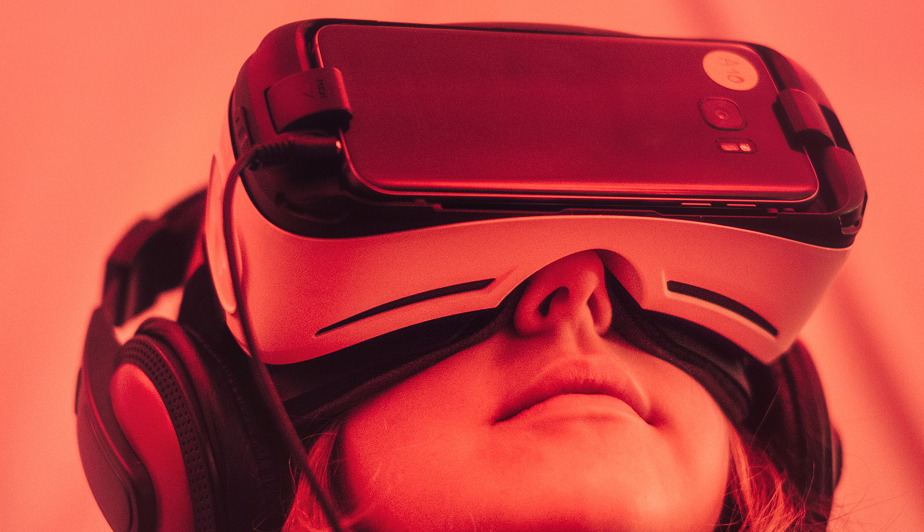 As traditional advertising formats – print, spots, web banners, and their ilk – continue to lose impact and relevance, brand stewards must re-frame their marketing approaches to reflect a new, values-based relationship between consumers and brands. One rapidly emerging solution, in the opinion of many creative leaders, is "experiential marketing," often expressed in the form of temporary or pop-up, brick-and-mortar installations or shops.
To help marketers come to grips with this new environment, the trend forecasters at PSFK have published The Advertising Playbook, in which they explore the changing relationship between consumers and brands, and the levers that drive trial purchase decisions and promote loyalty in the digital space.
Experiential – Let's Get Physical… Pop-Ups, Events, Activations
Consumers who increasingly seek engaging, two-way brand conversations increasingly turn to ad blockers to defend against the onslaught of irrelevant targeted messaging. Over ninety percent of people feel digital ads have become more intrusive over the last two years; researchers estimate that $7+ billion of digital ad spent has been wasted. Add to this the heated conversation regarding ad fraud, fake news, and poorly targeted ads, and there's little wonder why consumers increasingly tune out brand talk.
Smart marketers are moving beyond traditional publicity-oriented stunts to a focus on scalable, measurable brand promotions, especially temporary brick-and-mortar or hybrid digital, pop-up activations to encourage interactive consumer/brand experiences with the goal of establishing new or cementing existing relationships. Emotional connections with consumers built around experiences – whether in support of a product introduction, exclusive offers, one-on-one engagement, or community bonding – engender levels of meaning not possible with digital ads. Add in the opportunities for engaging with new fans, along with the ability to re-engage with and energize one's customer base, and the power of experiential becomes obvious.
Culture Eats Strategy
In this environment, brands can no longer take a backseat to culture. Consumers increasingly expect brands to have a purpose and perspective founded upon a set of values. While strategy drives the success of physical events, brand culture determines whether participants drive social media. To maximize impact, marketers must develop digital components (aka, content) that will drive their message after the event itself has concluded.
PSFK's researchers suggest that brands begin by seeking to discover new ways to add value to consumer problem solving. As an example, Hello Fresh, which delivers prepared meals, found that people often wanted to buy a packaged dinner on their way home from work. To promote the concept, Hello Fresh created a four-week pop-up store experience in a London tube station where commuters could purchase one of their five most popular dinners. The shop featured a juice bar, and included a hangout space for learning more about the brand. The program both enhanced brand awareness and acted as a tool for client acquisition.
Pop-ups can also provide in-the-moment assistance by employing contextual awareness or geo-tracking to solve consumers' immediate needs. For example, One Night, an app for booking last-minute hotel rooms for $99, was promoted at SXSW, where you could book a room at the Austin Motel, sleep on a Casper mattress, and be driven to and from the SXSW action in a Tesla.
Digital Natives Pop into the Real World
Many innovative activations come from digital native brands (frequently moving into brick and mortar retailing) because it's a tactic that effectively attracts consumers who are aware of a brand, but have not yet converted. The key is to position your brand as being pre-eminent in its space, thus creating an opportunity to incentivize the transition. Harry's, an online subscription marketer of shaving razors and accessories, recognized such a pain point among customers. To accelerate conversion, the brand created a "bartershop" pop-up where guys could trade in other-branded razors for a new Harry's kit.
If a brand does not meet the consumer in the right context with the appropriate mindset, then promotional experiences can fall flat, negatively impacting ROI. To mitigate this danger, brands are exploring new technologies like contextual calibration, facial recognition, and emotional awareness (biometrics) to understand how an experience can be personalized. At SXSW, Fjord's "Party Bot" facial recognition app adjusted the DJ's playlist to reflect one's preferences – preferences that it discovered simply by peering into the app and telling it the types of music they prefer.
Experiential pop-ups are effective in directing discovery within the context of the brand/product-to-consumer relationship. The brand challenge lies in re-framing the consumer relationship to promote benefits through the experience. Marketers increasingly recognize that the value of a customer is more than a simple transaction: they come to the store not just to buy, but because they're a parent, they have passions, etc. For this, brands must seek ways of catering to the whole of each consumers' personality.
Pop-Partnerships Expand Brand Impact
One way to exploit this opportunity is by expanding relationships with complementary brands that offer some value the sponsoring brand cannot to present a holistic brand experience. Such brand adjacency not only allows the brand to own the space that it knows best, but it can also intersect with the needs of a larger audience. A great example is the REI Co-op Climb, a partnership between outdoor gear/clothing brand REI and Momentum, a Houston-based indoor climbing gym chain. The program introduces people to the sport, and helps climbers improve their skills while trying the latest REI gear. With classes from beginner to advanced levels, the program offers something for everyone, including things like Learn to Climb, Learn to Rappel, Sport Climbing Anchors, and Climbing Rescue Techniques.
The most successful partnerships go beyond the brand promise to expand brand culture. During its US debut, for example, Singapore-based Tiger Beer created a pop-up in Manhattan that showcased hundreds of luxurious Asian products to demonstrate the quality and diversity of far-East produced goods. Projects like these can re-frame customers' opinions about brands while providing new points of entry for discovery through interactions.
A final example: French vodka Grey Goose showcased its heritage of artisan ingredients through its Boulangerie Bleue, a pop-up bakery/café/bar. Along with vodka tastings, folks could sample fine French breads and pastries made from the same quality wheat and ingredients used in making the vodka. To expand the reach and impact of the single Manhattan pop-up, Grey Goose integrated the concept into an ad campaign via a mobile experience and then opened shops in additional locales including the French Riviera (see below).
The key to pop-up success lies in creating memorable consumer experiences that will be shared widely. To do so, a brand needs to create an experience that makes a meaningful connection to the individual's daily life. Case in point: Binge in Bed, a pop-up hotel promotion created in partnership between Three (a UK mobile service provider), Netflix, and Samsung. To launch its service, Three offered a free Netflix binge and brought the concept to life by creating a series of themed rooms based on the most popular Netflix program offerings, where people could spend the night (or day) with free food, binging in an idealized setting.
Today the pop-up shop is a $50 billion industry that through experiential marketing opportunities fosters new partnerships, while adding unique tools for digital and retail brands to engage customers. The unexpected, limited, and often exclusive nature of pop-ups provides brands with an alternative way to thrive in a rapidly-changing retail environment. Capitalizing on the trend requires brand marketers to find pop-up models and strategies that attract the right customers, while delivering creative and memorable experiences that shoppers now expect.
Image source: Samuel Zeller