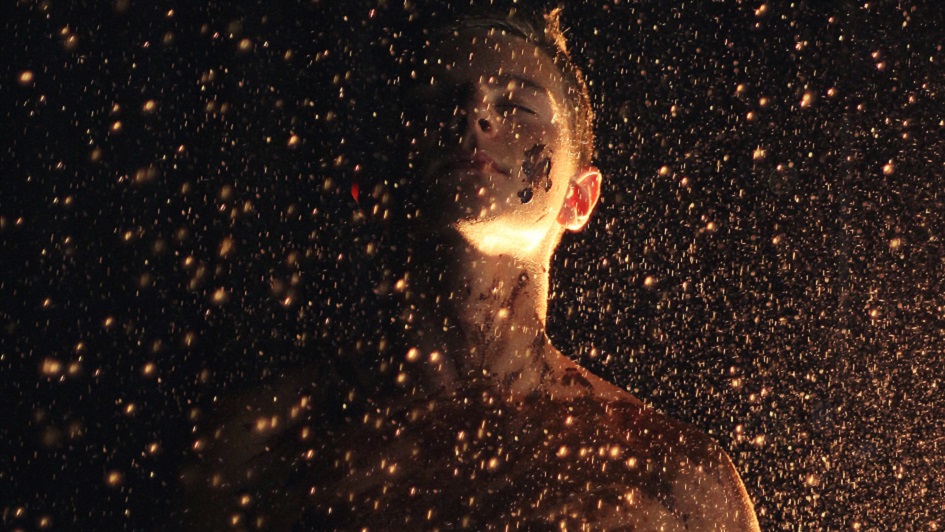 SEGD's Xlab returned to New York City this month with a focus on "Experiences in the Era of Disruption," a showcase of how disruption impacts experiential graphic design and how people interact with places and spaces.
A pivotal presentation by Inessah Selditz, creative director of the LAB at Rockwell Group (a 10 year-old experimental studio of David Rockwell's architecture firm), focused on how the evolution of narrative storytelling and experiential choreography influences their work. While the work is varied, the theme of pleasure, narrative, storytelling, and spectacle infuses it, from Ian Schrager's Edition Hotel and NeueHouse to Union Square Café and The Shed, which is under construction where the High Line meets the Hudson Yards.
NeueHouse from NeueHouse on Vimeo.
The LAB builds memorable experiences by blending the spectacular and the intimate with a good story. Most projects are permanent installations on an architectural scale, the choreography of space. According to Ms. Selditz, it is helpful to talk about experience design existing between two spectrums: service and story. While other industries specialize in services, the LAB considers experiential design within the story realm. In fact, experiential design doesn't survive without a storyline.
The Pillars of Experiential Design
The disruptive game-changers on the story side of experience are choreography, architecture, and technology. In service design, it's a marriage of service, architecture, physical space, and technology that drives change.
The word "technology" – think of the possibilities – it feels almost magical. When someone first opened his or her smartphone or first ordered an Uber, there was something magical and transformative in the experience. "The same applies to creative technology. Technology can transform physical spaces, creating an emotional emphasis in environments that are responsive and interactive. Crafting rich, engaging content, combining spectacular with intimacy, is like pushing and pulling dials up and down within master choreography."
Three pillars make up the core of experiential design: an architectural team, interior team, and a technology team – add an experience designer and creative coders – the marriage of the three decides what the experience will be. Uber has done this by radically master planning a different transportation experience.
"Many traditional typologies of experiences are being disrupted today; everything from public spaces to retail and transportation. People are rethinking how can this be a fundamentally different and better experience? If you think about the experience as the product, you see things in a different way," noted Ms. Selditz.
Hudson Yards
The largest real-estate project in US history, the Hudson Yards represents the last patch of Manhattan land to develop, and a very complicated story to tell. Imagine the challenge. When you think about a New York City neighborhood like the East Village, Gramercy Park or Upper East Side, you conjure an identity. With a brand new neighborhood going up over seven to 10 years, the question becomes: What is the identity? What is the story we want to tell?
Hudson Yards Experience Center from Rockwell Group on Vimeo.
The Lab at Rockwell Group was brought in by architects Diller Scofidio + Renfo to design the Hudson Yards Experience Center for this master planned residential community. They were interested in the possibilities of technology and how to harness it to tell the story in an engaging, immersive way. What is the Hudson Yards story? What is the physical space? What creative technologies should be employed? The Lab blended them together to tell the story, coordinating siloed disciplines to work together to get everyone on the same page.
"You develop the story together with a master plan and finished space, then use technology to tell richly immersive stories based around what is essentially a script," said Selditz. "We handled the narrative with an architectural team and our technology group, which required close communication to craft a six-page script detailing what is needed to complete the user experience. Ultimately we're trying to take someone on a journey, like a good movie or play, leading them through a carefully choreographed sequence of events."
First the Lab looked at the start of the journey – where do people come from? What's the pre-arrival experience? How do you emotionally build it? How do you build curiosity and a sense of wanting to discover? "What is that moment of arrival you're trying to communicate? Along the journey you have signature moments tailored around key story elements tweaked with the architecture so that the story and the technology surprise people throughout."
These are very Rockwell-type elements that we build into the process. The idea of anticipation and procession, how you build things, such as the peek-a-boo doors that you approach along a long hallway to the landing/arrival moment. The doors open – a second moment – onto another surprise and you see the unfolding sequences of the experience.
"Discovery and transformation enable visitors to find key elements, like four 3D printed objects which tell different stories when touched," said Selditz. "Oftentimes designers think traditionally, mounting LED screens on a wall, but we wanted to enhance the element of surprise so we worked at different scales, from the intimate to exhibit scale to the architectural."
A Need for Compelling Environments
In a world that puts increasing pressure on designers to craft compelling environments, one approach is transformational storytelling – immersing the user in another world – that promises to become increasingly important. Think retail, where there's increasing pressure to create compelling environments that are less about selling goods and more about the brand itself, storytelling and the pleasure of being in another space.
"The design industry is moving away from simply displaying technology as the Internet of things evolves along with interaction design tools. It's moving towards master planning completely choreographed experiences," noted Ms. Selditz. "These tenets translate from public to private spaces to everywhere in between. I expect you'll see ever more pressure on public spaces to become performative in nature."
One Lab example, a holiday installation in downtown New York, the Winter Garden at Brookfield Place crafted a story and choreographed an entire experience, a personal moment of celebration looking forward and reflecting back on the year past. Here's visitors found three touch-sensitive 'wishing kiosks' that sent a wish up to the canopy where 650 lanterns hovered like a magic carpet, erupting every hour with a choreographed light show, produced by the users' choice and inspired by natural phenomena.
Talk about different categories working together, you need to have the teams essentially sitting side by side. "I sit next to a strategist. On my left sits a technologist. In back of me an architect. In front, another technologist, in a unique blending of disciplines so important in a time of disrupted spaces where it's about forcing once siloed industries to have different typologies and experiences."
Finding a common language to experiment and build upon is key. Increasingly the Lab is incorporating VR into its' practice especially to pre-visualize experiences before the building begins to better gauge what the user experience will feel like.
TED2014 Theater Timelapse from Rockwell Group on Vimeo.
"We're asking people to move through spaces and experience changing content or to explore different interactions. Components need to be tested beforehand, so we started playing with VR," added Selditz. A striking example is the pop-up TED Theater, for TED's anniversary, in Vancouver. Before it was designed, Lab produced a VR experience "where we could actually put ourselves on stage to understand the experience," Selditz.
First Lab created a 3D prototype of the pop-theatre because they had only three days to complete the installation. Every single piece of the theatre was tightly choreographed in terms of the actual installation, and then every piece was loaded onto the truck in the proper order to make their tight turnaround for installing the theater in the convention center.
An Inherent Tension between Disciplines
There is an inherent tension between design disciplines; disruption is something to keep in mind, especially in architecture, a measure-twice, cut-once practice where you seek to build something permanent, ostensibly forever. Then you have this world of technology, which is always in beta, always updating software versions. It's a move fast and break things environment.
The Shed from Rockwell Group on Vimeo.
This inherent tension between these things converging in the same space opens new possibilities. What's going to align in the service industry? What is the user experience? "And if you're crafting the story, what is it that everyone can align with? I would say that all our projects have a story that drives the user experience, the technology and the architecture, making decisions a lot quicker because the team has bought into it. That's ultimately what makes for a seamless, holistic and choreographed experience," said Ms. Selditz.
"Going back to experiential design, it's this marriage between the three pillars that we're seeing in this new era of disruption. A long time ago I read 'The Experience Economy' by Joseph Pine. One of his suppositions is that we're moving through different economies passed this idea of delivering just services. We're now in the age of staging experiences," added Ms. Selditz.
Those who craft experiences need to think of it as a product itself. Look at experience through this lens, you can give up traditional typologies and learn to choreograph experiences, which is a much different ask from a form exercise, a typography exercise, a simple "ooh, that's cool" technology exercise. You must ask, how do I stage a very differentiated and memorable experience?
Image source: Christopher Campbell