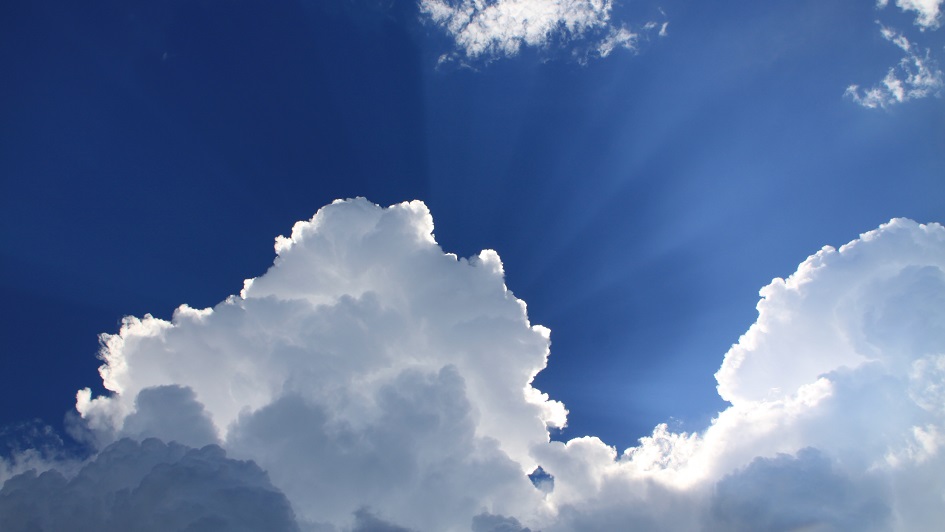 Representing the cream of the crop of British business is Blue Patch, a leading sustainable marketplace for UK design, ethical fashion, eco-furniture, green gifts, and organic and fair trade food. Passionate about supporting their members, they uphold standards that speak to a growing audience who are increasingly making conscious choices that align with their values in everyday life. This year's Ethical Consumer Markets Report reveals that sales of ethical products in the UK are continuing to grow faster than other products for the fourteenth year in a row. The industry is now worth a record £81.3 billion and ethical markets represent around 6% of the overall UK consumer spending. It's a sector that continues to flourish and nowhere is this more obvious than online. With 'buy less, buy better' and 'go green' becoming familiar phrases, consumers are turning to e-commerce platforms and marketplaces to gain inspiration, convenience, validation, and the rubber stamp of approval for their choices.
With momentum growing in the sustainable fashion movement, and more sustainable brand diversity than ever before, now is a valuable time for brands and platforms demonstrating leadership in this arena to claim their rightful share of the market. We spoke with Jane Langley, the founder of Blue Patch, about her important work and the strides they are making to help small, ethical, heritage, independent UK brands gain access to a growing, value-driven market and navigate the Blue Patches…
Brandingmag: Tell us a bit about what's special about Blue Patch and how you differentiate yourself from other sustainable market places.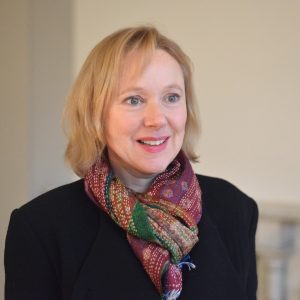 Jane Langley: Blue Patch represents the cream of the crop of British businesses. We're incredibly selective and the products have to speak to us. Our members range from 200-year-old heritage pottery brand Denby to Laura's Loom, a weaver who supports a network of farmers in Cumbria through her use of local wool. We've got exceptional designer-makers such as ethical fashion by Kitty Ferreira to furniture by Angus Ross, handcrafted in Scotland. Hot on Blue Patch is Future Fires, a range of stoves designed by Simon Pengelly.
You can grow your own roof with carbon-absorbing Wildflower Turf and slash the carbon footprint of your property, plus go 'off-grid' with ISO Energy. There are makers of vegan products, upcycling and recycling extraordinaires passionate about the circular economy, as well as some brilliant social impact businesses high on our list.
We also hand pick services from ethical banks, investment advisors, along with insurance and green energy providers.
We've had personal conversations with all of our members, and hear in great detail about their work and aspirations. And we also meet as many members as possible in person – opening up Blue Patch HQ to our members for breakfast and networking on a regular basis.
The other difference is that 100% of our surplus income supports our members as well as the environment, renewable energy, conservation, and community programmes in the British Isles!
Bm: So, what was the thinking behind the name Blue Patch and how does it fit with your value proposition?
JL: The name was the unintended consequence of looking out of my bedroom window at a dreary grey sky just when the clouds broke apart and a radiant patch of blue emerged.
I said to Jim (long suffering partner), "Wow, there's the most beautiful blue patch up there."
My spirits lifted and I felt that surge of positivity that Blue Patch as a new business model is setting out to achieve. Five minutes later I bought the URL, so I guess the name found me!
Shortly afterwards our beekeeping accountant Howard told me that bees use a blue patch in the skies to navigate. Sadly, they get lost among the clouds and can't find their hives. Howard isn't normally lyrical but this excited him – he said we were joining up members just like pollinators at work.
We're sure busy as bees…
Bm: When did you start Blue Patch and what was the inspiration?
JL: The official launch was in September 2014, although the idea had been percolating since 2009.
I grew up through the transition of the High Street and the advent of the chain store. I saw local shop owners like Mrs. Miles, the owner of the local sweetshop, and Mr. Prentice, the finger-less butcher, replaced by weary check-out staff with no improvement in the price or quality of goods.
Before the chain stores, we had a vegetable van from a local farm bringing us fresh produce. Everything was in sacks, and still covered with soil, that's how fresh it was. It was wonderful!
That being said, not all change is bad. Global trading partnerships are essential, but they need to be balanced with local jobs and new local industries.
So, like many people, my inspiration is rooted in childhood memories.
Bm: Tell us more about your personal passions and drivers with your work. Do you have a designer/maker background yourself?
JL: I was a teacher and painter. My job was to help students build their skills and grow in confidence. This is especially important when teaching young women who have strong abilities and have to navigate a culture that still demeans the feminine.
I think wanting to see everyone flourish and reach his or her full potential is my personal passion – I'm a natural teacher!
Bm: In terms of the wonderful support you provide the members of community, are there any common or more prominent trends in the support they need to further establish their brands (e.g., clearer visual identity, social media presence, networking)?
JL: Our members are all brilliant, but they differ in size and resources.
Some are heritage businesses and very well established (think Denby Pottery and Yeo Valley), and they're really supporting Blue Patch's smaller artisans through their membership. Others are pint-sized or more business-facing and do need a bit more help.
For marketing online, great photos and well-written copy are vital. A small business owner has to really stretch to cover marketing essentials and, on top of that, create wonderful products.
We're producing action packs, and also want to organize shoots and workshops – which require the help of skilled professionals. We'd love to have a regional network of great photographers, writers, stylists, event managers, and graphic designers. As service providers, these professionals are welcome to become members of Blue Patch's business community, too.
We use social media to connect with all of our members in a private FB group. However, social media challenges time-poor members, so 'digital friends' could really help, but they should be genuinely into the business. I think we sense the impersonal voice on social and shut it out.
Maybe we're at a threshold and a new 'social network' will come bouncing around the corner – and we'll all have to start over!
Our campaign 'The Power Of Positive Shopping' is underway, for which we're partnering with a new set of Blue Patch members who own spaces. We're taking to the streets, literally, so with this campaign we'll address a whole new layer of necessary services like packaging design and brand consistency, not to mention innovation in circular economy principles from packaging to reuse and repair. Sustainable provenance will, we hope, influence people's purchasing decisions.
So, if there are any marketing and branding geniuses out there who want to help create the next retail revolution, then we'd love to invite you to our growing business community.
Bm: Do you think there is increasing kudos in 'British made' products across overseas markets?
JL: Yes, but it's fragile – we can't rest on any laurels.
We want to see local businesses 'owning' their local markets. I like global trade and it's important that we exchange products, but it's madness to export and import exactly the same goods – the carbon footprint is coming right back to stamp us out.
I'll stop before I start talking about renewable energy and saving the planet and local economy through shopping, but less talk, we've got our sleeves rolled and much to do.
Bm: You celebrated the second Blue Patch awards last year – what were some of the highlights?
JL: The best thing about our awards is that it gives us the chance to celebrate some wonderful achievements in an exceptional small business community. It brings members together!
We also launched our Global Impact Award in response to the rising challenges that some of our businesses face in sourcing what they need within the UK, plus doing some exceptional work in communities outside the British Isles. We all share the same planet, after all.
Bm: Are you embarking on any exciting partnerships?
JL: Our big campaign for 2018 is going to place the next generation in the driving seat! We also have shops joining Blue Patch, so if brands want exposure to buyers and curators, please consider joining us.
Bm: Which future trends are you keeping an eye out for?
JL: As Amazon results prove, the convenience of shopping from mobile devices will continue to grow, so our campaigns offer alternative ways for SMEs to surface.
Bm: Who do you most admire in your space?
JL: Kate Hills of Make it British is achieving remarkable progress by supporting British manufacturing. Hats off to her!
Bm: What's next for Blue Patch?
JL: The Power of Positive Shopping! We're trying to find new ways to revitalize the high street along with bringing opportunities to members.
We're always on the lookout for brilliant small businesses that are passionate about sustainability – creators, makers, manufacturers, services, all of them!
Cover image: Sam Schooler