"The best way to hold on to your brand's character is knowing exactly what your brand's character is."

– Gerhard Fourie, Aston Martin
James Bond has entered many life-or-death combats in his long career as a British super spy, yet has always walked away with his life.
This impressive ability also applies to the manufacturer of Mr. Bond's most iconic car that has stolen (some of) his spotlight in the 12 movies in which it has appeared since 1964. Aston Martin has faced seven bankruptcies in its 100 year history. But 2017 marked its strongest year, ever. The brand celebrated record sales, 48% revenue growth, and high profitability. Moreover, it was deemed the "fasted-growing auto brand" by Brand Finance.
With the legendary manufacturer's turnaround in full swing, the leadership team is now focusing on the brand's second century and everything the future has in store for it.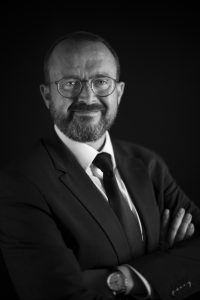 There is no shortage of ambition. An armada of new model launches. Expansion into new global markets. Newly forged partnerships with Red Bull Racing and other luxury brands. A targeted focus on customer experience design. These are just a few of the strategic initiatives meant to write the next successful chapter of one of the world's most admired and envied brands.
These initiatives made for more than enough reasons to sit down with Gerhard Fourie, Aston Martin's Director of Marketing and Brand Strategy, to dive deeper into the bold moves the brand is making to beat some of the world's toughest competition.
Because the likes of Ferrari, Porsche, Lamborghini or Bentley are what international villains are to James Bond: a constant threat. But, then again, Mr. Bond always wins in style. And that's what Aston Martin intends to do, as well.
But don't take it from us: hear from the brand itself by downloading our latest Don't Panic! interview, available here.