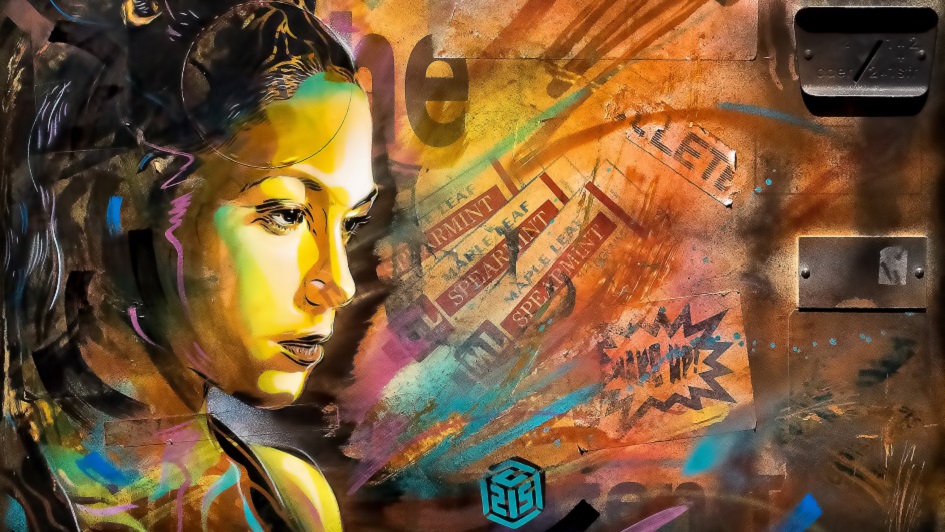 Art not only tells an important historical story, but it can also act as a moral compass in modern times, challenging perceptions, encouraging empathy, and promoting action. So, why has funding for the arts and humanities been under attack and vulnerable to political pressure even as it helps drive the economy forward?
Dale Carnegie, author of How to Win Friends and Influence People, famously said, "To be interesting, be interested." This should serve as a roadmap for the Arts industry. To capture the attention of patrons, the Arts must pay attention to their changing needs. It must offer something novel while also giving consumers the confidence to cope with its novelty – a challenge in the Arts, where the work itself is not always easily understood or visually pleasing.
Above all, the brands that run the Arts world must do more than promote interesting art. They must be interesting themselves.
Focusing on emotion
The Arts have always encouraged visitors to look and think. The opportunity now is to go one step further: to inspire them to feel and do.
Traditionally, the role of curators has been to acquire, care for, display, and educate visitors on how to interpret works of art, but this dynamic is shifting. As Alan Brown and Steven Tepper point out in their white paper Placing the Arts at the Heart of the Creative Campus, curation is no longer king. Rather, the responsibility has gone beyond the organization of arts programs "to diagnosing need in their communities, seeking out new and unusual settings for their work, forging partnerships with a wide array of disparate stakeholders, and, in some cases, ceding a certain amount of artistic control to gain a broader impact."
For institutions to successfully engage visitors and lure them into their curated spaces, they must embrace opportunities to meet them halfway. This means that, in addition to embracing non-traditional events, museums must also move away from traditional brands, foregoing staid and controlled identities honoring benefactors in favor of more human, emotive, and accessible identities honoring the people.
For example, when the London Symphony Orchestra (LSO) commissioned a new visual language for the 2017 and 2018 season, they used state-of-the-art cameras and animation to visually represent every sweep, stab, and twist of the baton of its new Musical Director, Sir Simon Rattle. The brand identity not only captured the emotional power, texture, and movement of classical music, but also made it relevant to a new generation.
Getting off the wall
The term museum, as it's currently understood and defined, is problematic. The associations with lifeless artifacts and the celebration of the 'muse' – implying passive, observed inspiration – must be shifted aside. Instead, modern Arts & Culture institutions should build brands that are the pulsing heart of conversations carried beyond its walls. They must create an aura that permeates the being of every visitor, encouraging discourse. They need to become known not merely for shifting perspectives, but for sparking activity.
This was the approach for the Detroit Institute of Arts, one of the largest art collections in the United States. Rather than attract visitors to the museum, they decided to take the gallery to the streets with their Inside|Out initiative, installing ornately-framed, high-quality reproductions of masterworks from the museum's iconic collection around the streets of Detroit. Residents quickly took ownership of the program, organizing community events such as bike tours, wine tastings, and photo contests. Inside|Out has been so popular that it's expanded to Miami, Charlotte, and Philadelphia, exhibiting more than 800 works to date.
Embracing the art of self-discovery
Contemporary art can push us beyond our boundaries, opening us up to new feelings, experiences, and ways of being in the world. But it can also be overwhelming and confusing.
More than just intellectual, this deeply affecting work doesn't need to be visually pleasing – and often it's not – but it can certainly provoke a visceral reaction. That's why the first goal in humanizing it must be to establish a brand that belongs to patrons; to create a space where they cease to be visitors. Once this tone has been set, the artwork and performances will provide the stimulation and the brand will act as a safe place in which to play and explore.
Nowhere is this ethos better manifested than Tasmania's Museum of Old and New Art (MONA). Described by founder David Walsh as a "subversive adult Disneyland," the museum hosts a childcare center, winery, brewery and restaurant in addition to its collection of antiquities, modern, and contemporary art. Guests are encouraged to stay, either overnight in luxury dens that display art from the collection or forever through its Eternity Membership, which cremates patrons when they die and displays their urns in a special collection. All of this is supported by a tongue-in-cheek tone of voice and fluid visual identity. Like the experience itself, the logo is immersive, interacting with other images to become part of the art.
As the world order shifts, as industries sit on the cusp of change, and as political and ideological chasms widen, art has never been more needed. But to connect to its audience, its leading brands must become more relevant and interesting, provide more than just curation. Through branding, there is an opportunity for the Arts & Culture sector to not only tell a story, but to be a catalyst for social change. However, its first step should be to ask its patrons, "What story should we tell?"
Cover image: Ricardo Gomez Angel