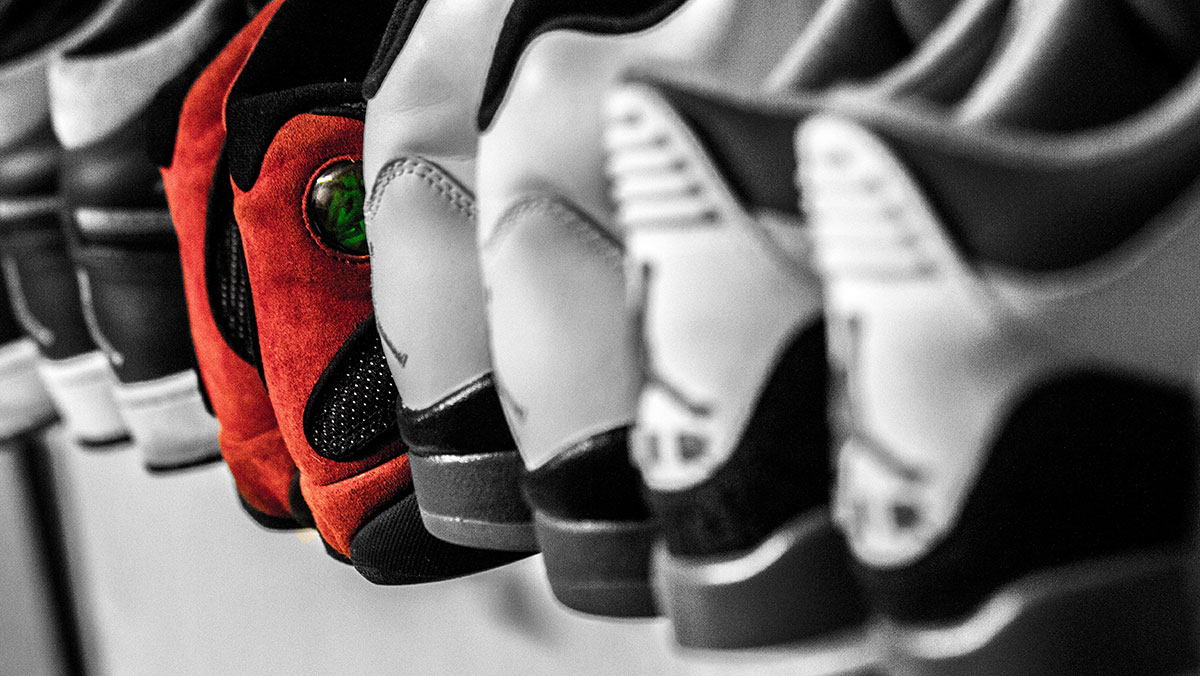 The visual elements of your brand communicate who you are and what you stand for, giving potential customers something to connect with. For example, are you modern, sleek, and innovative or conscious, minimalist, and empathetic?
Consumers who identify with the same attributes are more likely to identify with you, because how customers visually experience the brand influences what they feel and think about the products or services you offer.
As such, it's important to tailor the different features and characteristics of your branding in a way that is unique from other companies, but more importantly, authentic to you and relatable to your customer base. Stackla found that 86 percent of consumers in the USA, Australia, and the UK reported authenticity as the main factor in determining which brands they support, while 57 percent believe that less than half of businesses produce authentic content in their visual marketing.
This means there's an opportunity for you to be authentic, giving you a chance to better connect with consumers, while gaining an edge over the competition. Use these tips and ideas to turn your visual content into an authentic tool for engaging customers and connecting with followers.
Be Consistent on All Channels
Branding makes you recognizable, but if you're not consistent, then branding doesn't matter because no one will recognize your business when they come into contact with various marketing assets. From physical, direct mail postcards to each and every social media post, your visual branding needs to authentically tell the same story, which includes messaging, imagery choice, colors, fonts, layouts, and more.
If you don't have them already, this is where your visual brand guidelines come into play. As Dustin Hodgson, lead designer and co-owner of MyCreativeShop explains in How to Master Your Visual Social Media Branding:
"To remain consistent with your visual branding across all social media channels, you need to have brand guidelines. Think of the most well-known brands — Coca Cola, Facebook, Google, Walmart. You recognize their logo and advertising anywhere because they're consistent. Your brand guidelines, which include brand colors, fonts, and overall visual styles, ensure that potential customers recognize you in the same way by driving consistency for your brand."
When you create a distinctly identifiable and cohesive look, you are also immediately more authentic because you're not changing with the trends, or trying to drive engagement with the latest online fad. Check out Starbucks' Brand Guidelines to better understand "how you can copy" one of the most authentic and well-branded companies in the world.
Avoid the Highlight Reel Effect
While it's important to choose attractive, high-quality imagery that compels your audience to act, it's even more important that you're honest with visual content.
This is critical as an e-commerce retailer because 78 percent of online shoppers want to see 'a product brought to life with images.' They want to visualize how the item would fit into their own daily routines and lifestyles, according to BigCommerce. What's more, the retail space as a whole is experiencing the demand to be more authentic and honest — and when they do, they reap the benefits.
When the lingerie business Aerie decided to stop using airbrushed photos in 2016, its sales increased by 32% in the first quarter alone, reports Business Insider.
Customers connect with realistic photography that's true to their lived experience and are often wary of images that look retouched. A good rule of thumb for most businesses is to prioritize realness over aesthetics — this means less highlight reel and more realness in all of your visual branding.
Invite Customers Into Your World
In our photo-centric, digital world, it's easier than ever to invite customers into your world and share their experiences via photos on your social media accounts. Content, like photos from customers, is called 'user-generated content', and using this is an easy way to leverage visual branding to create an authenticity marketing experience. What's more authentic than your product being used in real-life?
While you may assume that only big brands like Toms or Coca-Cola can leverage this asset, you're wrong. Even SMBs can take advantage of UGC by simply asking. If your customers aren't already sharing images of your product in use on social media, send them an email. Customers want to connect with brands they love, and if they love your brand, it's easy to get authentic content you can then use on your site or share on social media.
Form an Emotional Connection
An authentic visual presence can help you build brand intimacy, which refers to the level of emotional connection with your target audience experiences in relation to your brand. An estimated 95 percent of purchasing decisions take place in the subconscious mind which is driven by emotions, making this an important element to focus on.
Great brand intimacy will deepen their trust in your products or services, encourage them to share your content online, and motivate them to refer you to other customers. In order to create solid emotional connections with your audience, make sure the visual elements of your brand include these six features, according to branding agency, MBLM:
Fulfillment: Does your content align with consumer expectations of both quality and efficacy?
Identity: Does your content offer inspiration and reflect the values or beliefs consumers hold?
Enhancement: Does your content illustrate how the brand can help consumers better themselves?
Ritual: Does your content integrate the brand into consumers' daily routines and existence?
Nostalgia: Does your content evoke memories or feelings of warmth and attachment in consumers?
Indulgence: Does your content point out the gratification consumers will receive from the brand?
Leverage Your Visual Brand for Authentic Marketing
An authentic brand is one that customers can connect with — and are therefore more likely to buy from. In our visual-forward world, you can't ignore this aspect of your brand, using consistent branding, real-world imagery, and user-generated content to make your marketing authentic, true to who you are, and unique to what you stand for.
Image source: Hermes Rivera