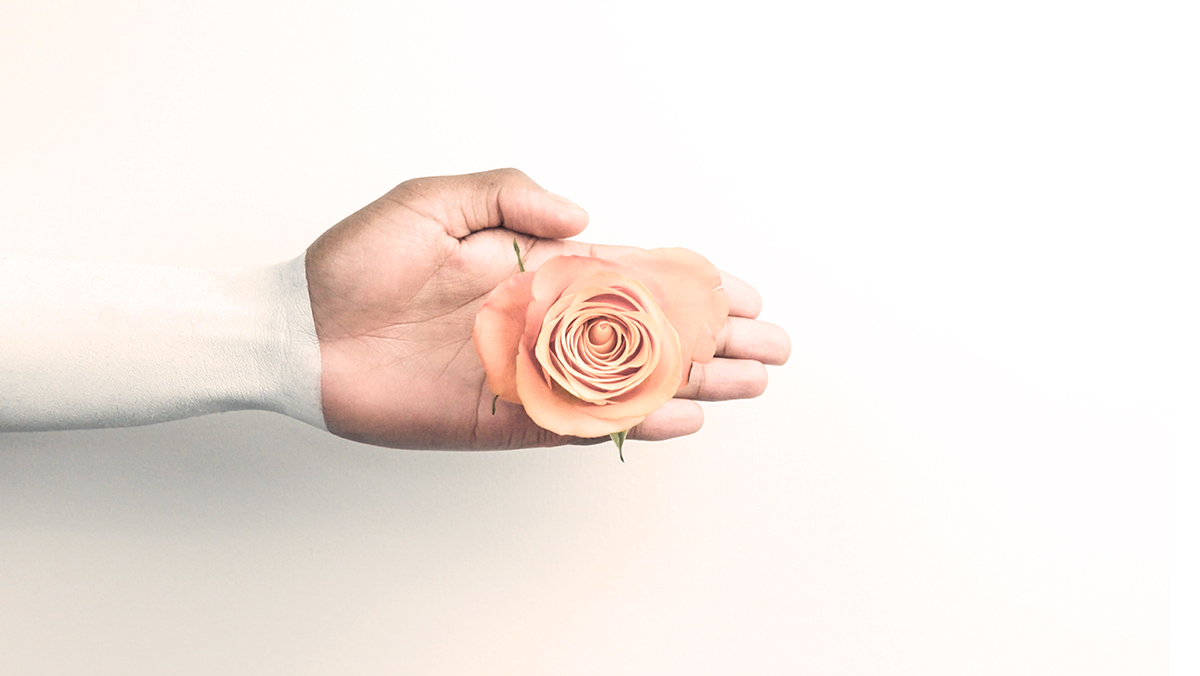 Direct-to-consumer retail space is exploding. A parade of innovative mattresses, revolutionary bras, next-level pet food, and life-changing household cleaners is sprinkled throughout our Instagram feeds on a daily basis.
With so much competition, how does a new brand break in? How can legacy brands keep their cool? And how does a company that got famous with a single hero product bridge to being famous as a lifestyle brand so they can expand their business and win customer loyalty?
The answer is at the intersection of simplicity & soul.
D2C brands are already masters of the seamless customer experience. But to stand out and build a meaningful relationship, it's essential to reveal the soul and substance of your brand — your brand purpose. Soul and substance aren't just about product features, though those are very important. Soul and substance come from how your brand delivers on deeper cultural values, like helping all people feel seen, heard, and respected.
The Business Case for Purpose
Brand purpose beyond product and profit is the must-have of the new decade. The past few years have seen some of the world's biggest corporations and business leaders admitting that profit can no longer be the only metric of a healthy business. Brands both big and small are signing pledges to elevate human rights and commit to sustainability. 'Brand purpose' is the edge that everyone seems to be looking for, and revealing your brand's soul and defining the external-facing cultural values of the business is becoming more important than ever.
Many factors are driving the movement for purpose; income inequality and the cascading effects of climate change chief among them. With an erosion of trust in our institutions, people are choosing to vote with their wallets by supporting brands that have values that align with their own.
And yet, when we asked 16,000 people globally — across 16 countries, in many languages, in rural and urban areas — about their aspirations for their lives, families, and communities, we heard that two-thirds (65%) of consumers want to support companies with a strong purpose, yet less than half (45%) can name a single company that makes "a positive difference in society through its products, services, and operations."
The desire for purposeful brands is especially strong with younger consumers. When we asked U.S. consumers about their relationships with brands and the underlying dynamics of brand trust, leadership, loyalty, participation, and brand evangelism, we found that Gen Z is 3X more likely to say that the purpose of business is to "serve communities and society" rather than to simply "make good products and services." Gen Z is also more likely than all others to call on brands to make a difference by "using their voice to advocate or speak out" on the most pressing issues of our times.
Defining brand purpose is essential for any brand that wants to stay relevant in our rapidly changing world. And with total control over the consumer communication touchpoints, and an ability to innovate and iterate quickly, direct-to-consumer brands are emerging as some of the most powerful, soulful brands in the marketplace.
Winning with Simplicity & Soul
Savvy D2C product designers and innovators may suddenly have overnight success. Warby Parker disrupted eyeglasses by offering a free trial at home. Everlane convinced us that high-quality garments are worth every penny. Casper upended the mattress industry with their foam bed-in-a-box and 100-nights-risk-free trial.
Their unique and simple business models won them fame and fans, but it's tough to corner the market on removing consumer pain points, and copy cats were quick to follow. Nevertheless, these brands maintain their edge by offering more than just convenient and stylish products.
From the get-go, Warby Parker had a social impact dimension to its business that appeals to that 65% of consumers that want to support brands with purpose. Their "buy a pair, give a pair" program donates glasses to those in need and funds programs to alleviate the problem of impaired vision around the world.
Everlane broke onto the scene with a collection of high-quality, high-performance apparel basics just as the idea of a simplified capsule wardrobe was taking root. They successfully made the case to consumers used to cheap fast fashion (or the inflated cost of couture) to invest in their clothes by applying the idea of "radical transparency" to everything they do. So while other D2Cs who offer similar styles and cuts have come along, Everlane maintains a devout fan base built on trust — trust that the cost of the garment is their promise that it's been ethically made from the finest materials and built to last.
Casper has emerged as a lifestyle brand that bills itself as your one-stop shop for all things sleep. They are particularly active on social media and their blog where you'll find a wealth of sleep-related content, advice, and plenty of laughs. Brand purpose doesn't always need to equate to social or environmental activism; in the case of Casper, its reason for being is to simply support the self-care of giving yourself better sleep.
Finding the True Heart of Your Brand
Brand purpose has emerged as the secret ingredient for any brand that wants to stay relevant in this modern age. And that is extra true for breakout D2C brands that are trying to figure out who they want to be when they grow up.
When our agency set out to create the new direct-to-consumer, plus-size fashion brand Ryllace, the inclusivity of the brand and their commitment to sustainable fibers and sourcing really made us fall in love. But in a category where everyone is shouting about confidence and body positivity, we knew we had to look deeper and find a brand positioning that unites simplicity and soul.
We met with women across the country, looked through their closets, heard about their go-to pieces, and dug into their unmet needs. What emerged was a picture of a woman who doesn't want to be defined by her size or her age and yet struggles to find a wardrobe that lives up to the level of ambition and intention she brings to her career and home.
Every aspect of the Ryllace brand needed to be designed to help her live with intention and elevate her closet and her shopping experience from 'othered' to extraordinary. Therefore, we focused Ryllace's launch campaign on simple characteristics, imbued with soul: perfect fit, sensational fabrics, seamless convenience, and sustainable style as well as the soulful truth of a bold and purposeful promise: "Look How You Feel."
Purpose isn't something you just pull out of a hat, and it's certainly not something you impose on your consumers. Revealing the soul of your brand starts with really understanding your consumers, meeting them where they are, and connecting on an emotional level that transcends product, convenience, and even merely having a stance on issues. Do that right and continue to deliver a frictionless D2C experience, and your brand can rise above the competition.
Image source: Imani Clovis