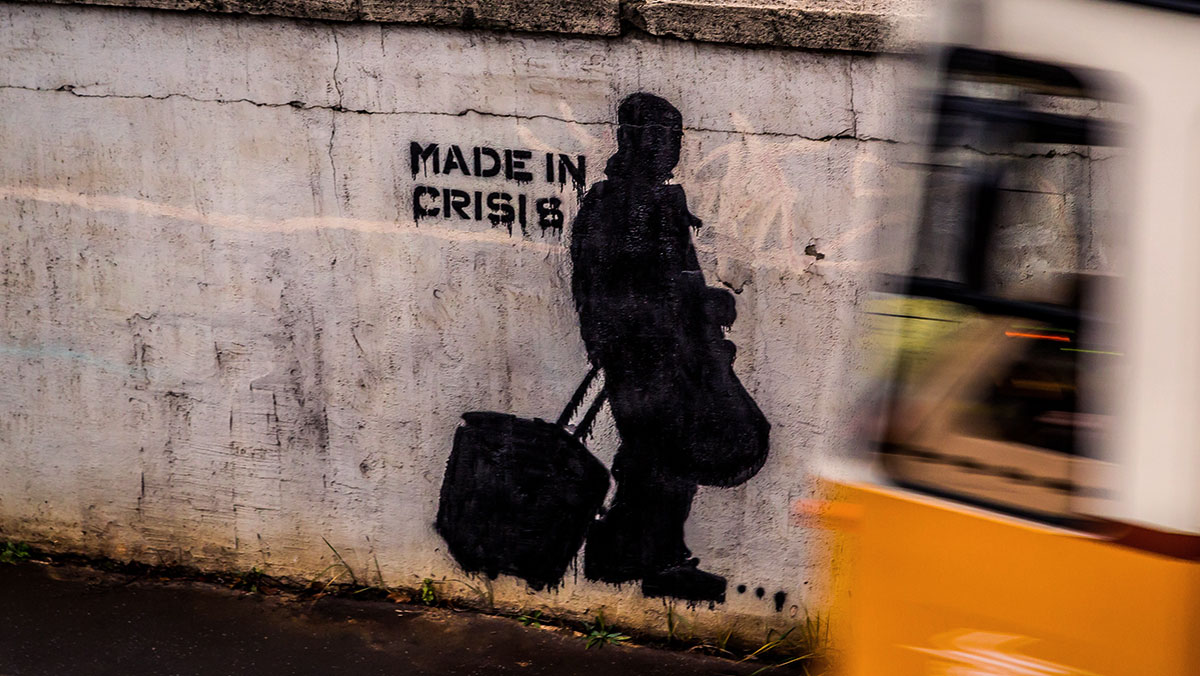 An unexpected crisis has taken the world by storm, disrupting every aspect of life and business, as we have all experienced. This disruption has many brands wondering: Should I be advertising during this time? And if so, how should I do that? What should I say?
The hesitation for many brands is real and is validated by observing the criticisms and scrutiny that many vocal brands have been met with lately, in response to their advertising during this crisis. Some of the world's most dominant brands have been called out for being out-of-touch with their advertising and communications that do not acknowledge our shared reality. Other brands have joined the conversation — only to offer shallow acknowledgment of the strife that we are all experiencing. These brands fall into a sea of sameness, offering the equivalent of generic 'thoughts and prayers' for the world during this time. Others have superficially adjusted their logo with the intention of showing solidarity only to come off as lackadaisical and tone-deaf in the context of a life-threatening global pandemic.
So, while the risk of joining the conversation may seem pervasive, brands must be consistent and present with their brand advertising. Being present in these times is as critical as any other time for growth and there is a straightforward approach that brands can take to stay active and relevant in today's high-pressure market.
We've all heard by now that brands need to be authentic during this time — that they need to empathize with humanity. But what does that really mean?
Know why your brand exists
To be authentic, brands must find and uphold their purpose. A brand purpose is simply the reason why the brand exists. This reason is what makes your brand relevant to consumers, not just in a time of crisis — but consistently and reliably, throughout the duration of your brand's existence. It's important to note and differentiate that brand purpose is not Corporate Social Responsibility (CSR). Brand purpose is much broader than an initiative, it is ubiquitous and synonymous with how consumers perceive your brand.
Your brand purpose will serve as a brand's north star to remain authentic and guide how your brand should be present in today's crisis market. Upon re-grounding in brand purpose, how should brands put it to use?
Listen to your people
A brand's purpose should come to life in the context of what consumers are feeling, fearing, and desiring. This context of commonly held needs and emotions, changes — and these days, those changes are rapid. The most successful brands in the world see their consumers not just as buyers, but dynamically — as critics, advocates, and as friends of the brand. These brands listen and respond to the complexity and changing nature of people and consumers and of humanity.
A brilliant example of a brand that has stayed true to its purpose, in the context of global sentiments, is Nike. The famous brand launched its "Play for the World" video content a few weeks into the social distancing measures. Nike's brand purpose is to "unite the world through sport to create a healthy planet, active communities, and an equal playing field for all". Through brand advertising, Nike was able to join the current conversation in a relevant way, while remaining true to their essence.
Join the conversation
Your brand advertising must keep step with what people are feeling and thinking throughout the changes that are yet to come in this current pandemic and beyond. While adapting to these changes, it is paramount to remain true to your brand purpose. A brand is ultimately what your consumers decide the brand is, so by leading with purpose, you allow consumers to understand and relate to your brand on their terms, in their own context.
At no other time is the opportunity so great for brands to advertise and advertise smartly than through difficult times. A study by the Institute of Practitioners in Advertising, following the 2008-2009 recession, found that brands that increased their share of voice through brand advertising during the recession experienced strong profitability growth in the recovery phase, and in a highly competitive market, this led to an average of 4.5 times their annual market share growth. For brands brave enough to join the market and focused enough to make their voice relevant, this is a time that could lead to exponential opportunity.
Whether in a crisis market, or on any ordinary day — brands must start with purpose, with their reason for being, and then listen in order to join the conversation and advertise.
Cover image source: Robert Metz