In May, it was announced that Virgin Media and O2 are to merge to create a £31-billion media and telecoms giant. As the dust settles on the deal, one of the first strategic decisions will be what to call the newly converged behemoth.
Both brands have been major players in the media and communications field for many years (O2 since 1985 and Virgin Media since 2006) and each has built up indisputable brand equity and awareness. When the deal was announced, it was said that a decision had yet been made about the brand — so I imagine there is a fair bit of rumination to be done by the powers that be.
A humdinger of a decision
The importance of a strong brand cannot be underestimated. A misstep when rebadging can be both costly and damaging. History is littered with epic fails, from Royal Mail's attempt to relaunch as Consigna in 2001, through to the bad taste left by the arrival of "New Coke" back in 1985. In today's fractured communications landscape, businesses live or die on their ability to cut through against their competitors and the ceaseless chatter generated by the chaotic, always-on world in which we now live.
With the changes brought about by the pandemic, brands — both new and established — will also need to tune-in to how consumers feel about them in general. Will the center of gravity shift in terms of what will chime the right chord in with a brand's tone, promise, and positioning? How will those relationships and perceptions change and evolve over time as we adjust to a new set of rules?
The Virgin brand has been around since 1970. First launched as a postal record label by Richard Branson, the self-styled challenger brand has been traditionally strong across a number of different verticals and has cultivated a winning position as a quality, fair-priced mainstream player with a bit of twist. Described on its own website as "one of the world's most irresistible brands", it's also fair to say that it has also come into a bit of buffeting in recent months.
Virgin Media inherited a rather ramshackle cable infrastructure from NTL and, despite giving it a customary lick of Virgin red paint, polish, and new badge — enlisting Usain Bolt as the lynchpin for its advertising — all these peripheral elements will never be enough to carry a business on their own.
Although the business has not sat on its laurels with improving infrastructure and offers, a cursory scroll through Twitter reveals how the Virgin business struggles with customer service. Social media spits out a real-time cavalcade of customer unhappiness — from poor broadband speed to various outages and no mobile signal. The newly combined company has roadmapped a £10-billion investment over the next 5 years, in gigabit broadband and 5G — so some of those issues may recede.
Of course, every company struggles to keep all its customers happy all of the time but this seemingly relentless online chatter is damaging and can erode confidence in a brand.
The 'Virgin' in Virgin Media is, in reality, just a badge, used under license from Virgin HQ. Whilst the business has benefitted from the brand's legacy of goodwill from its success in other sectors, it also cops the flak from other sectors too. Most recently, Virgin Airlines has been slated for asking for a UK-government bailout, and brand figurehead Richard Branson has taken a personal hammering, partly fuelled by his tax-free residency on Necker Island.
The power and ubiquity of a brand name can be both a blessing and a curse as totally unrelated criticism may tarnish your business from a totally different sector.
In reality, Virgin Media has absolutely nothing to do with Virgin Airlines but of course, that won't wash with customers.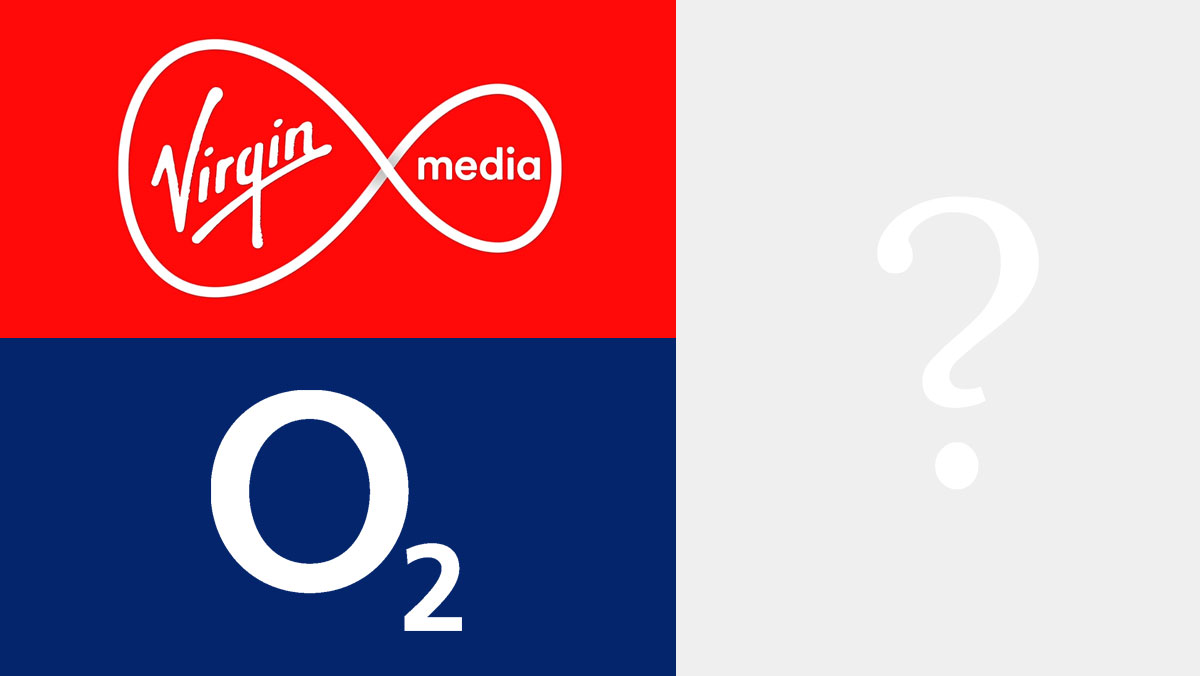 So, will O2 come out on top then? It too is a well-known brand with an established heritage going back to 1985. Driven by the now iconic, Sean Bean-voiced commercials ("…see what you can do" in a Yorkshire twang is well and truly seared into our cerebral cortex), its cool, minimal brand has also aligned itself with key verticals to enhance its standing amongst core target audiences. It sponsors live music venue including the iconic O2 in Greenwich, whilst up and down the country there are O2-branded Academies in 13 cities — creating a national network of music events which help create a halo for the brand.
Does history hold any clues in which way things might go?
Well, you don't need to look too hard for a notable example. A similar situation arose a few years ago in exactly the same space, with the merger of T-Mobile and Orange. Both brands had a decent shout to win out over the other. Orange had established itself as a minimalist but warm brand, known for the evocative aspirational tagline "the future's bright, the future's Orange." Meanwhile, T-Mobile had the more mainstream, even brash feel but had a similarly high recognition rate amongst consumers.
In the end, the merger saw both brands dropped from frontline duties in the UK and a new 'phoenix brand' rose to prominence as the name EE (short for Everything Everywhere) was adopted.
So, how did that go?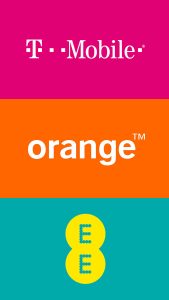 In the years since Orange and T-Mobile combined under their new moniker — the company has gone from strength to strength to become the number-one player in the market. Utilizing the everyman charms of Kevin Bacon to sprinkle a bit of Hollywood stardust on their advertising, the company has become the 'go-to' provider of mobile phones, both online and on the high street.
Significantly, when BT bought the mobile operator in 2015, it opted to keep the EE brand following its takeover and now boasts of being "the largest and most advanced digital communications company in Britain, with 553 retail stores, and services more than 31 million connections across its mobile, fixed, and wholesale networks."
The "marriage" of O2 and Virgin Media will undoubtedly see an economy in combining the brands. As well as general infrastructure, staffing and admin, the advertising and marketing spend will only be required for a single brand. The combined media budget will be streamlined with a view to achieving the same or indeed better results than before with advertising activity.
More bang for your buck will be the order of the day but some of those savings must also be passed on to customers. Generally, buying mobile and home broadband from the same supplier should make prices cheaper, although the charging structures are often hard to work out. Ultimately, the new business success will hinge on delivering value and service to its combined 46 million customers by putting them at the core of the business.
Getting the brand right is a huge decision and a challenging, strategic quandary. Relying on a powerful, pre-established brand to enter a new sector and hoping that it will help bulldoze your way to market domination is no longer a sure thing.
There will be a fair bit of head-scratching and lots of research (customer/industry/brand — just for starters) being lined up to help inform the decision. It won't be done on a whim, and the Board of the new business will drive out an informed rather than gut decision. There's too much riding on it for it to be anything else.
Arguably, in an increasingly cluttered market, it is now less attractive to abandon and mothball brands that have established a strong identity and goodwill over a number of years. If I was a betting man, I think O2 might have an edge when it comes to winning out over its new partner — it has a longer heritage. Arguably, the rosy-glow that gave the Virgin name an edge in recent years has started to recede.
That said, the temptation to usher in a bold new era — powered by 5G, lightning-fast broadband, and more — with an equally shiny new 'gamechanger' brand may be too great to ignore. Perhaps, once the deal is rubber-stamped by the regulators, we'll see a newly minted 'phoenix brand' take flight with the hope of soaring above its competitors.
Cover image source: Alexas_Fotos