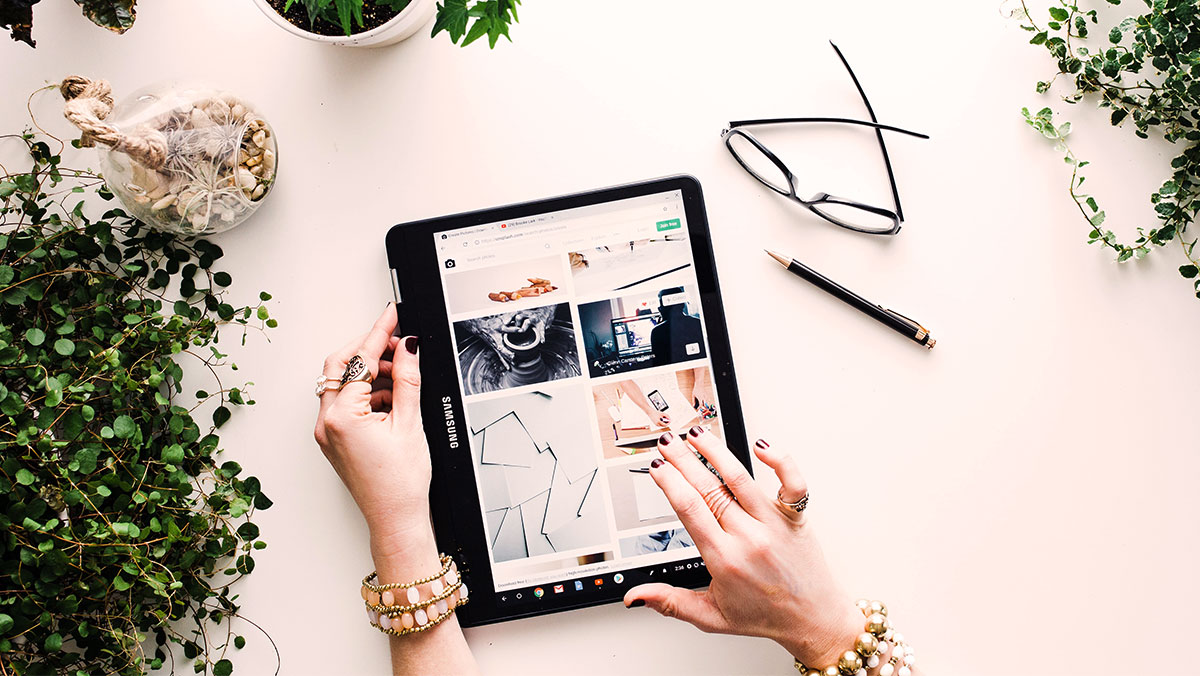 While consumers rethink their relationship with 'stuff', there's no doubt that, during the lockdown, many longed for the return of going out to browse and buy beautiful things. But despite the flurry of activity when shop doors opened, many were left flat by the new retail normal of 'look, don't touch, and don't linger and browse'. Shopping in physical stores has become as transactional as shopping on the internet used to be, functional and not quite as thrilling.
And that's when stores can open at all. Many struggling retailers are having to take drastic action in response to the pandemic, with major job losses and radical rethinking. John Lewis announced that some of its 50 stores might never reopen, saying in an open letter to staff: "The reality is that we have too much store space for the way people want to shop now."
The pressure of the last few months has created a captive audience for eCommerce. In May 2020, the ONS announced that over a third of retail spending was online – the highest ever share. As we move on from the crisis, these unique conditions present huge opportunities for retailers to sell direct to consumers, with increased margins and a much-needed boost to the bottom line. But the players that thrive in this environment will be those that elevate online as a space for exciting retail, with a strong sense of who they are and what they want to say.
Beyond the transactional
Websites grew up as the more functional, transactional partner to experiential physical stores, a place to make a purchase for customers already sold on the idea of brand and product. But post-crisis, we will need to pay more and more attention to the online brand world, with websites taking on more of the roles associated with brick-and-mortar stores. All those techniques retailers and store staff use to lure customers in and sell to them will now have to be done online. You have to be able to move people around the space, make recommendations that are relevant to that particular consumer. There's a need to translate the physical experience into the online merchandising to make people linger and give them a sense that they're visiting for more than a product.
Seduction on social
Social commerce is continuing its pandemic-driven momentum. Beauty brand Sephora is the latest big name to open up on Instagram checkout, with a digital storefront that allows shoppers to buy products directly from a user's feed or stories. Getting social right has never been more important. Retailers and brands all want to get to the stage where consumers do the marketing for them, but in order to do that you need items that are highly seductive. People need to really want to have it, if not to buy, then to take a photo and share it. It needs to have immediacy and a sense of excitement about it.
If Instagram feeds are the new shop shelves, this has huge implications for packaging design and product development. The qualities that make an item irresistible to share in the digital environment differ from those on in the physical store. Not only must it make a strong impact in a small square of pixels on a phone, but the brand universe needs to be thrilling and coherent. Each individual product needs to have its own reason to exist within the wider narrative. Each will have its own unique appeal for the different tastes of consumers, who will find it via their own path through the social ecosystem. The skill in design for this mode of selling is to give tantalizing little glimpses of different stories around the same strong narrative.
Compelling visual cues
Strong visual cues are key in order to stand out in our maddeningly overloaded visual world. With everyone glued to Instagram, TikTok, and Snapchat, you've got to have ten times more visual collateral than before. When working with prestige brands, it's about keeping very strong roots in their heritage but bringing them up to date and evolving to constantly engage with their tribe.
Myself and fellow director Debrah Smith are inspired by fashion brand behavior on social and saw the power of playful takes on the Louis Vuitton and Chanel monograms to travel afresh in each iteration. In our work redesigning a food range, we riffed off their monogram and put together witty wordplay to compel people to share the joke. To stop the scrolling and break through, retail brands have to be really warm, inclusive, and open, inviting people to be part of their world. A definite point of view and opinion combined with helpfulness and clarity are also key.
What happened to the pleasure palaces?
For multi-brand retailers such as department stores, the challenges are considerable, but not insurmountable, and for those that survive, the rewards can be huge. I love department stores and think they are fascinating creatures, but I think what's happened over the past 15 years is instead of being pleasure palaces in their own right, they are repositories of brands, often driving income through brand concessions and repeat visits through loyalty schemes. Their own brands are often not as clear as they could be.
With the superbrands increasingly offering loyalty and subscription services of their own, department stores will need to use creative thinking and design to renegotiate and strengthen their relationship with consumers, creating a reason to exist in the journey to purchase. This can be about the way they curate and edit merchandise, enhanced and unique service propositions, or cleverer customer loyalty. It's crucial to make the reasons for shopping at X rather than Y really clear, and, of course, making those reasons profoundly seductive. I think the 'house of brands' department store is going to have to start talking louder to keep customers coming – especially if they're not physically going in-store.
A new focus
Shifting focus to selling direct-to-consumer is a big deal, and requires a fresh approach, unchained from the conventions of the past. A radical rethink is required on how we deliver joy and cultivate communities that may never gather 'in real life'. Clever strategy and high aesthetics can create seductive narratives that cultivate an ongoing conversation with a retailer's tribe. By channeling enjoyment and excitement across multiple touchpoints, retailers can offer the keys to the pleasure palace to shoppers wherever they find them. But given the financial and cultural pressures on physical retail, it's clear that strategy and creative need to be focused on the rich possibilities online.
Cover image source: Brooke Lark