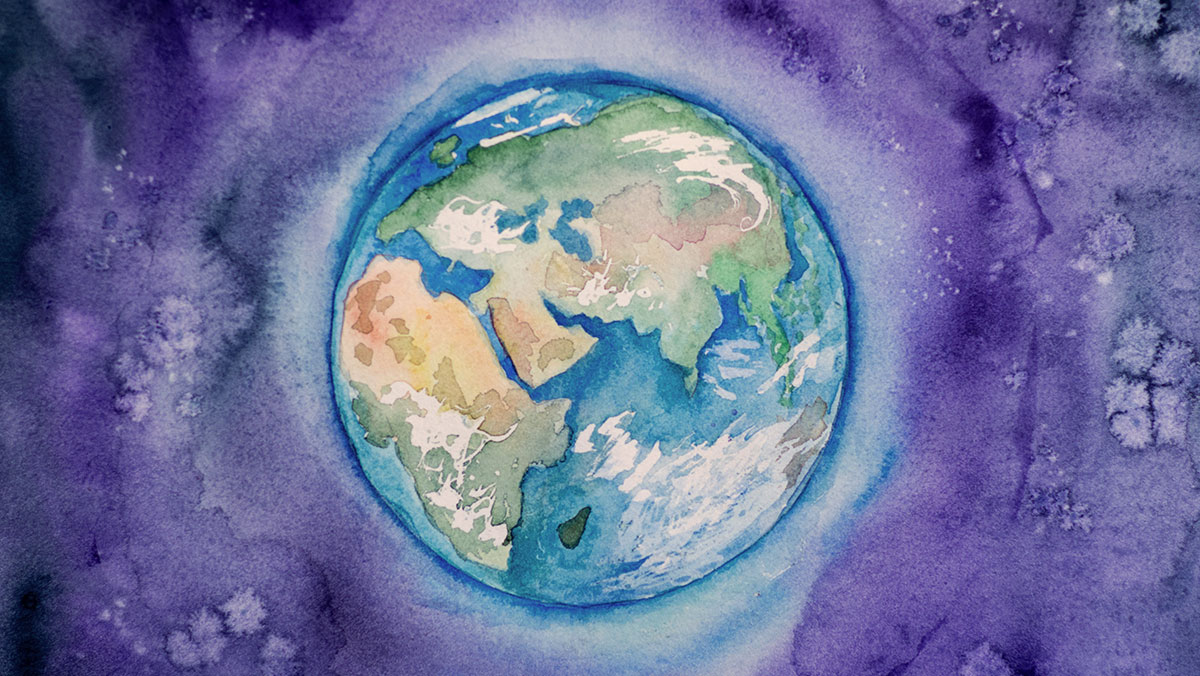 Talk of the pandemic is rife at the moment, so it's all too easy to forget about the importance of climate change.
While the days of Greta Thunberg and Extinction Rebellion's rise may seem like a long time ago, protecting our planet remains an unprecedented issue.
After all, sea levels are still rising, polar bears are due to become extinct within 80 years, and there is still a ton of plastic in our oceans. In other words, something needs to be done – and fast.
Fortunately, within the world of fast-moving consumer goods (FMCG), certain brands and retailers are doing exactly that.
We're here to highlight a select few of these brands, demonstrating how they've changed their approach over the years to take the fight to climate change.
Apple
Love it or loathe it, it's difficult to deny that Apple has an eco-friendly heart at its core (pun intended).
While they may not make a big song and dance about it through their advertising, behind the scenes, Apple has contributed in a big way towards the fight against climate change.
Back in 2015, for example, the tech-giants signed an almost $1 billion deal with First Solar – the largest solar farm developer in the USA.
As a result, every store, office, and data center located around their California-based headquarters is now powered using renewable energy, rather than through the use of fossil fuels.
But, that's not all – Apple have also stated their unparalleled focus on ensuring sustainability in their products and packaging.
Known for their charitable endeavors, the brand's Apple Renew program encourages users to recycle their old Apple devices, while the paper used in the packaging of their products is either 99% recycled or sourced from sustainable sources.
IKEA
The world's most popular low-cost furniture producer is one of the first names that springs to mind when you think about business sustainability.
Setting a green benchmark for other companies to follow, IKEA integrates sustainable approaches into most of the things it does.
From equipping each of its stores with solar panels, eco-efficient LED-lighting, and growing plants on the roofs, to encouraging its customers to reuse their eco-friendly bags, IKEA puts climate change at the front and center of its business philosophy.
However, that's not to mention the big way in which the Swedish brand contributes to helping the planet. Recognizing the importance of living sustainably, IKEA chooses renewable, recycled, or recyclable materials within its manufacturing processes.
While this isn't always possible – especially with the number of products IKEA actually makes – that hasn't stopped the brand from making it its aim to receive 100% of the wood it uses from sustainable sources.
They also only ever use cotton and plastic that has been sourced sustainably, often reused from their own recycled products.
Beyond Meat
Combatting climate change is all about trying to change people's daily lifestyle habits, and that's exactly what Beyond Meat is all about.
Dedicated to the manufacture of delicious plant-based products, Beyond Meat make it their aim to reduce the harm induced on the meat industry – one of the biggest contributors to gas emissions across the globe.
Each product that this LA-based food manufacturer makes helps address issues related to animal welfare, the depletion of natural resources, and – overall – climate change.
As a result, like many other companies striving to help the environment, Beyond Meat has reduced its carbon footprint as much as possible, using substantially less natural resources to produce its plant-based products than a meat-based alternative.
Compared to a traditional beef burger, for example, a Beyond Meat plant-based burger not only uses 99% less water, but it also uses 90% fewer carbon emissions, 93% less land, and 46% less energy. Oh, and they also taste delicious – just saying.
Lush Cosmetics
Even if you haven't heard of Lush Cosmetics, you will have likely smelt and walked past it on more than one occasion.
An all-natural bath and body brand, which manufactures a wide range of luscious products, Lush is dedicated to only ever using eco-friendly products and practices.
Whether it be their shampoos, fragrances, massage bars, or bath bombs, each product they sell and produce has sustainability in mind.
They also encourage their customers to bring in and recycle any packaging they have, rewarding them with free products as an incentive for contributing to the brands' eco-conscious mindset.
In other words, thanks to their majorly green philosophy, Lush – as well as the other companies listed here – make the world a more beautiful place, in more ways than one.
Final thoughts
Whether it be through an innovative manufacturing process like Beyond Meat utilize, a sustainable business philosophy like IKEA's, or a specific recycling process like Apple has, there are a number of ways in which global brands – both big and small – can change their approach towards sustainability.
However, the buck doesn't stop with them – it's up to everyone, everywhere to play their part in keeping the planet protected from climate change.
Therefore, by making more effort to shop at brands with the environment at their heart, you will not only be showing your support towards their sustainable efforts, but you will also be doing your bit to contribute to the growing climate change movement. Talk about a win-win.
Cover image source: Elena Mozhvilo