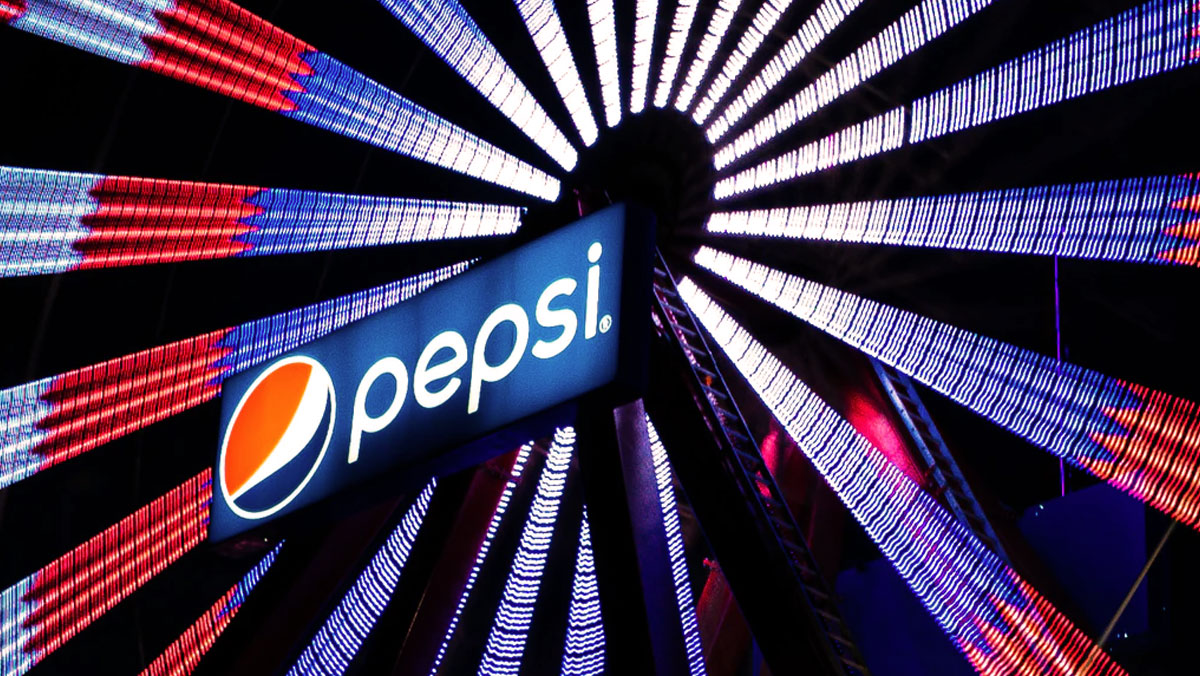 Are you innovating? If so, where?
There's little (meaningful) innovation going on right now. One could easily say that today's commercial climate is much like social media: too few trendsetters and many, many followers. Just take a look at the automotive industry, consumer electronics, furniture, and even foods – everyone's offering 'an alternative' rather than coming up with 'something new'. Yet, there's so much boasting about innovation that does not match the market reality.
PepsiCo, one of the heavyweight brands of the world, has taken innovation seriously for a long time. Since the appointment of its first-ever chief design officer, back in 2012, PepsiCo has slowly mastered and leveraged design thinking and data to drive innovation on the commercial food front. Brandingmag had the chance to talk with PepsiCo about innovation and how it helps them in their every-day task of delivering on their brand's promise.
Answering our questions is Karen Scott, Senior Innovation Director, Future Brands, PepsiCo. She has been with the company since 2001, while working across their beverages, food, and snacks divisions, driving innovation throughout the UK and Western Europe businesses. Here's what she has to say:
Brandingmag: What exactly is innovation? Is it an end-goal, a process, a way of thinking, or something else?
Karen Scott: It's a combination. At PepsiCo, innovation is about harnessing the latest trends and lifestyle shifts to develop new products, experiences, and tastes that reflect what consumers want today. We follow the broad principles of agreeing on high-priority 'white spaces' and understanding as much as we can about the related trends. As consumer needs are ever-changing, innovation is an iterative, test-and-learn process. We rarely start out with a clear idea of what the end solution will be and, actually, much of what we learn along the way is how to be more innovative with our thinking, approach, and processes. In this way, innovation becomes so much more than NPD (New Product Development).
Bm: When can something be labeled as innovative? On the flip side, how do you identify an initiative that is pseudo-innovative?
KS: Genuine or breakthrough innovation responds directly to new or emerging categories and trends, that are – or could be – important spaces for the future. Much of this work at PepsiCo can be seen in our Future Brands portfolio where we are launching and building new categories; for example, with our Alvalle gazpacho brand or Kevita kombucha. In addition to these new areas of innovation, we also focus on refreshing or reframing the core products in our portfolio. A great example is the launch of Giant Wotsits this year. While we wouldn't class this as category-changing in terms of bringing unique product benefits or new technology to the market, it's been a much-loved innovation that has met consumers' needs for great taste and a fun snack.
Bm: Competition is said to drive innovation. Are there any other drivers like it?
KS: Looking at what your competitors are doing will always provide useful information and inspiration to feed into your own innovation process. But we spend most of our energy looking for emerging trends and predicting what our consumers might want or need from us within those trend areas in the future. One of our more recent innovations, Off The Eaten Path, was developed as a response to the growing potential and interest in plant-based snacking, with launch flavors and ingredients determined using social-data tracking of over a thousand products, ingredients, and brands in key markets.
At PepsiCo, there are also internal drivers, where we take inspiration from smaller-scale successes elsewhere in the business to determine what could be an opportunity for us here in Europe. Kombucha and gazpacho are not new propositions, but the success of Alvalle and Kevita in a handful of markets inspired us to hedge our bets and deliver faster yet lower-risk routes to market, based on existing learnings.
. . . innovation isn't just about the product, it's about the packaging, the branding, the marketing . . .
Bm: How strongly do you rely on data in your search for innovation at PepsiCo?
KS: Heavily! Data and insights are critical for innovation. We are constantly looking at hundreds of ingredients/products and mapping them against micro and macro trend areas in order to place a prediction value on particular propositions. What's important to us is using the data smartly to not only track a trend but understand how we can leverage it – is it relevant for an existing brand in our portfolio or might it drive us to build a new brand? It's all about looking at the opportunities and testing and learning in spaces that we wouldn't originally play. This helps us build competitive advantage as we innovate as the trend grows with consumers.
Bm: What does your customer feedback loop look like when it comes to PepsiCo's innovation strategy?
KS: We involve our consumers at every stage of the journey. The frequency with which we gather both qualitative and quantitative data during an innovation launch is high – we try to get as close as we can to the consumer, visiting stores with them and looking at the product on the shelf together. We also work closely with our retail partners to share respective learnings and feedback; this is the best way to pivot and improve launch plans with real agility. With Off The Eaten Path, we worked in close collaboration with Sainsbury's, pooling our insights together to tweak the proposition after launch. Working in this way, we were able to launch new flavor SKUs (Stock Keeping Unit) for the brand in less than 10 months.
Bm: Is it possible for small brands to drive innovation without a hefty R&D budget?
KS: Yes. We partner with co-manufacturers and other external suppliers to bring interesting new solutions to the marketplace. In my team, we prioritize agility and potential over the initial R&D outlay because innovation isn't just about the product, it's about the packaging, the branding, the marketing – all of which we can scale and improve quickly.
Bm: What is innovation's relationship with growth – more so, with 'sustainable' growth?
KS: The most important thing with innovation is that you continue to give brands multi-year support, and that includes marketing activity, focus from the business, and driving continued expansion through distribution. We ringfence funding for our Future Brands portfolio in order to get products to market fast, so that we can learn along the way. Our small and agile team continues to look after them until they are at sufficient scale and commercial viability to be supported by our snacks and beverages teams, alongside the rest of our established portfolio.
Some of the biggest innovations we had planned had to take a back seat this year while we focused on stabilizing our supply chain and listening carefully to how our consumers were feeling.
Bm: Uncalculated, unsustainable growth – could this be why a vast majority of companies experienced such difficulties during the pandemic and resulting economic turbulence?
KS: Speaking on a panel at this year's Festival of Marketing event alongside big players from the tech and motor industries, it was evident that the pandemic has given so many companies the opportunity to reassess both their priorities and their processes. Some of the biggest innovations we had planned had to take a back seat this year while we focused on stabilizing our supply chain and listening carefully to how our consumers were feeling. We continued to look at white spaces but on a much shorter timescale, which allowed us to stay buoyant and relevant at a time of great uncertainty.
Bm: How can brands use innovation to navigate these hard times and, perhaps, even evolve throughout the journey?
KS: Consumer-centric innovation has been critical for us, both before and throughout the pandemic. While we work with others externally on innovation to build on our strong R&D presence in Europe, we are looking to further strengthen our approach using new technology and new approaches to retail that better reflect what consumers want today. External pre-competitive innovation is also a key component of our approach, efficiently working to find solutions to common industry and societal challenges.
Cover image source: Chris Hardy