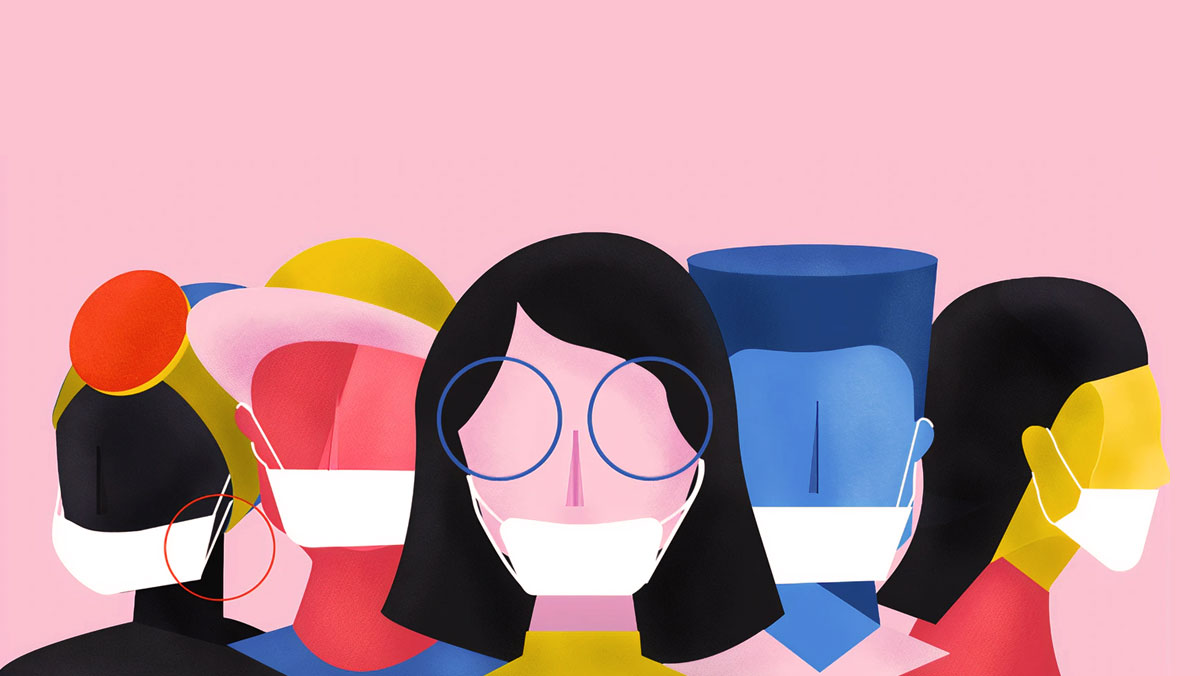 This year, ad investments are set to fall by 8.1% – $49.6bn – worldwide. When compared to a pre-outbreak forecast of +7.1%, it equates to a total downturn of $96.4bn. To put this into a wider context, this is the sharpest decline the ad industry has seen in ad budgets in eight years.
And whilst ad spend is predicted to recover in 2021, at a growth rate of +4.9%, the value of global ad trade will still be $21.9bn lower than its 2019 peak. For the ad industry to complete a full recovery, ad investment would need to rise by 3.7% in 2022.
So, unless you're a digitally native business, like Netflix or Zoom, who are greatly benefiting from people spending a lot more of their time at home, things are likely to be challenging right now.
But, despite all the doom and gloom, I truly believe there are opportunities out there for the taking. It will certainly require a lot of determination, perseverance, and innovative thinking to get there – but play this right and you might just end up being a lot better off than you first expected.
A rapid shift in consumer behavior has warped advertising demand
Consumer consumption habits strongly dictate how brands choose to allocate their promotional budgets.
To borrow a technical term, 'advertising elasticity of demand' is a way for advertisers to measure a market's sensitivity to increases or decreases in advertising saturation, and the measurement's primary use is to ensure that advertising and marketing campaign expenses are justified by their returns.
As a direct result of the pandemic, as we all know, consumer behavior has changed dramatically. As a consequence, brands have had no choice but to adapt in order to ensure that they're still relevant and continue to reach their buyers in productive ways. For instance, many believe that COVID-19's impact on the advertising landscape is accelerating the inevitable shift to digital.
"Traditional media will fare far worse than online. Investment is set to fall by 16.3% – $51.4bn – this year, with declines recorded across cinema (-31.6%), OOH (-21.7%), print (-20.1%), radio (-16.2%), and TV (-13.8%)." — WARC
Whilst traditional media is facing some very difficult times, digital advertising is set to record mild growth this year (+0.6%), at a global level. Social media (+9.8%), online video (+5.0%), and search (+0.9%) are all still expected to grow. And if you think about it, this makes sense. People are at home, and screen time naturally increases as a consequence.
"Mid-term, this era will be associated with an acceleration of latent and incremental trends towards more digital consumption, commerce and thus advertising." — Dr. Daniel Knapp, IAB Europe
Unlocking new growth opportunities
Direct-to-consumer (DTC) companies are typically digitally native organizations. They offer useful learnings to businesses that haven't invested aggressively in digital advertising in the past.
DTC brands build, market, sell, and ship their products themselves, without middlemen. In other words, they own the entire journey from start to finish, which means they have greater transparency and control over their brand, reputation, marketing, and sales tactics. The keyword here is transparency – it's what allows them to make sure that their ecosystems run smoothly and efficiently.
Essentially, the crap gets picked up on and removed very quickly. And they do the simple things well.
And right now is the time to make sure you're doing the simple things right, but even more importantly, that you're doing the right things, to begin with.
So take a moment to step back and relook at your product or service; start with your proposition and your overall business offering. Then look for growth opportunities. Your customers are in new places – predominantly, they're at home. So how can you update your marketing strategy to ensure that you reach your customers where they are now?
To survive and thrive during a period of discomfort and uncertainty, you have to forget about what once was, and hunt down the opportunities that do exist – now is the time for brands to push themselves outside of their usual comfort zones and not solely rely on business as usual.
Here's a good (albeit simplified) way to think about maximizing profit:
"For maximum profit, a company's advertising-to-sales ratio should be equal to minus the ratio of the advertising and price elasticities of demand, or A/PQ = -(Ea/Ep). If a company finds that their AED is high, or if their PED is low, they should advertise heavily." — Investopedia
I've touched on this before, but it's important, so I'll labor the point: As advertising demand changes, so must you. And be open to the fact that the road you might be best off taking could be very different from the one you're used to – this is where things can start to feel uncomfortable (see examples of businesses that have done this well during the pandemic).
If you do this well, you'll see that growth will follow from that.
Pro tip: Don't just spend for its own sake. Reverse-engineer how many impressions or versions of the creative copy you need to satisfy your business goals, then spend against those requirements.
Think about it this way: If your competitor cuts spend in half and you only cut yours by 25%, you're better off and you've taken more share of voice. On top of that, you've followed your audience to where they are currently active, which means you're still as relevant as before – you've also unlocked new growth avenues, whereas your competitors may not have.
To me, that's a win-win-win.
Advertising can be a barrier to entry
New brands are having to compete with brands that already hold consumers' attention.
If you're a small brand, it can feel as though you're being punished twice. Not only do you have fewer buyers but those buyers buy less than those of big brands. The big question is, can you breakthrough? The answer, of course, is yes. But, as the word breakthrough suggests, this requires force and effort, to succeed.
"Established brands have a head start, as they have already established memory networks in the minds of many potential buyers and have more users who know about them." — Rachel Kennedy, Associate Director & Co-founder, Ehrenburg-Bass Institute for Marketing Science
Big stones vs optimization
A big benefit that often comes with being a new brand is the ability to be more flexible than their older, more established counterparts. This means they can be quicker to adapt when the tide turns. And, believe me, at a time like this, that's a huge pro.
I liked the distinction Niels Zee, Growth Manager at StuDocu, made between small (certain) optimizations and big (risky) stones:
Big stones are where you make bigger changes to your marketing mix (e.g., experimenting with new channels, re-doing the whole payment journey, or developing a new brand or website);
Optimizations are things like changing a CTA, improving a headline, or switching the order of the page.
When you're a small or new business, optimizations can only get you so far. You'll always be limited to the maximum potential your current website/app has. At this stage, you need bigger results; whilst you may be seeing incremental growth of 5%, it's not enough. So go for the bigger wins.
For more established brands, the ideal scenario is likely flipped on its head – if this is you, you should be looking to spend closer to 80% of your growth-related projects on optimizations and 20% on big stones.
Rule of thumb: pick your main source of growth
When it comes to growing a small or new brand, there's one rule of thumb I won't budge on, and that's to pick and focus on the one channel you want to master.
Why limit yourself to one channel? It's highly unlikely that you will nail more than one channel at once, at least to begin with. And wouldn't you much rather be a master of one, than none at all?
So have a think about how you can best move the needle:
What channel are you most likely to nail and scale during the pandemic and beyond?
Where are you directing people?
What's your main CTA?
Will this particular strategy be the likeliest one to deliver against your growth objective?
E.g., YouTube -> Landing Page -> Online Courses Sold = Growth
Once you've decided what channel you're going to focus on, it's time to experiment. Then, as you begin to collect data and insights, you can start to adjust, rework, improve your journey.
This is how you'll eventually nail and scale the growth engine of your business. Because, with a clear sense of where you are, you can get where you want to be.
Inspirational examples of growth during the pandemic
When Time Out magazine became Time In
Back in March, Time Out temporarily changed its iconic logo to Time In, in support of a responsible health policy and in solidarity with the many people across the world who can't go out right now. Time Out magazine decided to temporarily go digital-only until people are spending more time in the city again. Smart, as this meant they were reaching their audience where they were now, and reduced the cost by pausing the production of the printed version.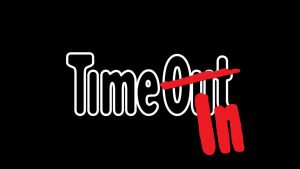 The move was well-received by the readers, who embraced the focus on city content around supporting local businesses, providing inspiration, and reporting news and initiatives emerging in the city.
New content strands have also been created dedicated to serving the city, and bringing the city and its culture to the millions of people working from home – these include: "Time In Daily", "The best of the city – straight to your sofa", "Community inspiration – how city dwellers are helping each other", and "Time In Festival", showcasing live venues and artists who are streaming their gigs, shows, exhibitions, and cultural resources for free right now.
Burning man, the Multiverse
A festival in the midst of a global pandemic? Not going to happen. Or is it?
Incredibly, exceptionally technologically adept members of the Burning man community came together to create what they coined the Multiverse; an endlessly expanding virtual version of the Burning Man festival. These members weren't just developers, but artists, theme camp organizers, performers, and more. Between August 30 to September 6, 2020, all were invited to co-create and explore eight Universes, a virtual Temple, and a globally distributed Man Burn.
I love stuff like this.
Delifresh's temporary solution that became a hit
Delifresh, a specialty food supplier based in Yorkshire, UK, was prior to the pandemic known for supplying its products to chefs and restaurants in the region. Since the outbreak, however, they've opened its inventory to the public in late March, which has been a huge success.
At the end of May, the company had secured 37,000 orders from across the region, and are planning to expand into a new warehouse, which will create a number of jobs.
A company spokesperson said: "What was meant to be a temporary solution has been so well received that the company has announced not only will they remain open to the public, but they're also expanding into Widnes, Liverpool, Newcastle, Sunderland and Durham with immediate effect, delivering from their local depots in those areas."
Let me reiterate
Opportunities have come from this – and will continue to be open to advertisers and media owners during the pandemic.
The economy has been dealt a huge blow, that's for sure, but as far as your business goes, the final outcome is far from written in stone. Now is the time to take a step back to recalibrate. Start with your product and proposition, then scope out what growth opportunities there are. Finally, take inspiration from companies that have managed to do this successfully – and know that it can be done.
How can you take this moment to be innovative, and possibly even reinvent your category?
Cover image source: United Nations