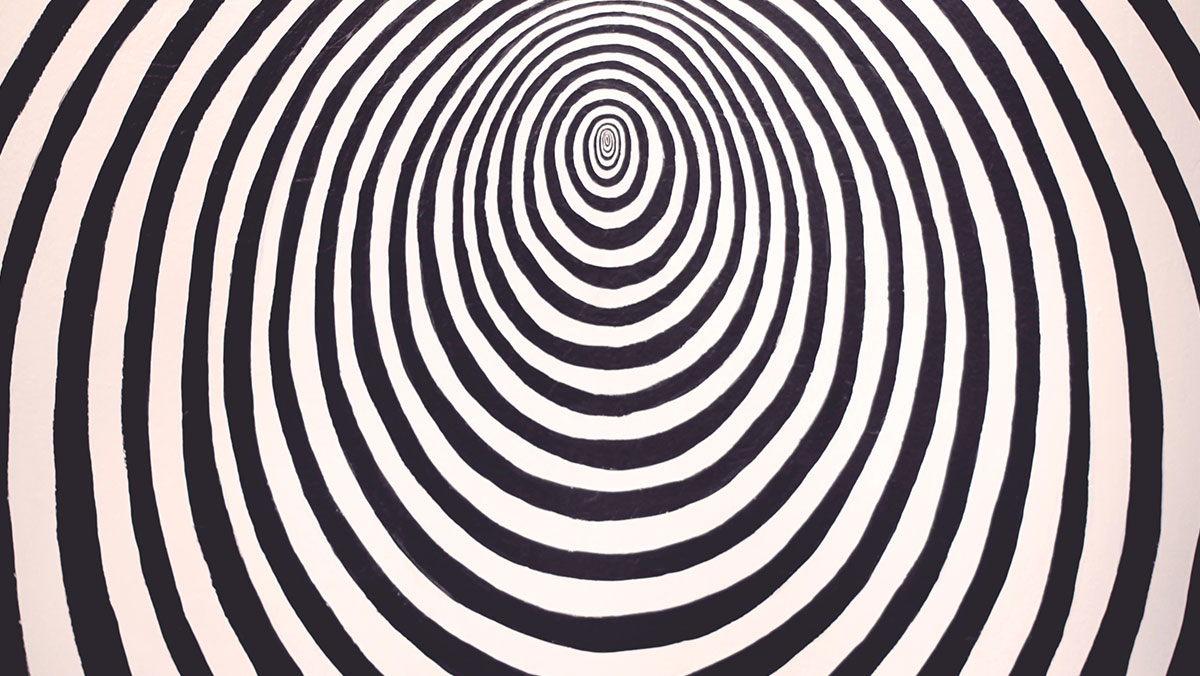 In a wake-up call for CMOs, brands, and business leaders everywhere, McKinsey reported that "Consumers are switching brands at unprecedented rates – the coronavirus crisis has prompted a surge of new activities, with 75 percent of US consumers trying a new shopping behavior. As a result of economic pressures, store closings, and changing priorities, 36 percent of consumers are trying new brands and 73 percent intend to continue to use new brands in their routine."
2020 has been a challenging year for everyone. The notable outcome of significant business and consumer lifestyle disruptions is that there are unanticipated weaknesses in customer loyalty as a predictable stream of revenue. All of a sudden, long-standing customer loyalty, for many brands, was exposed as an illusion. For others, brand switching opened up new avenues for growth, because most people who suddenly switched brands are not looking back.
There's concern in the C-suite
Is brand loyalty still a thing? This was the question that I discussed with Rajiv Pancholy, a CEO, former client, and current friend. Rajiv is an active member of a global network of CEOs who stay connected to share insights and be a sounding board for one another. I always appreciate his well-informed perspective and we had deep discussions about the disrupted state of brand loyalty.
Rightly so, Rajiv and his network are concerned. "CEOs and CMOs have been caught off guard. The chain of continuity is broken, businesses are being significantly disrupted, and brand loyalty is a casualty of today's environment." He further shared, "The events of 2020 have exposed that brand relationships are much more transactional than anticipated, and customers have demonstrated that loyalty is much less important than we thought."
We discussed the fact that people are in an acute state of emotional turmoil. Not only has the pandemic affected family, education, finances, career, and so many other aspects of daily life, there is a large amount of unpredictability and uncertainty. People's emotional states are swinging to higher highs and lower lows as so many of us are adapting to fundamental lifestyle changes and reprioritizing what's most important. As a result, Rajiv says, "brand leaders must adapt because we've seen now that relationships with brands are transactional and old habits of loyalty are easily broken"
These conversations with Rajiv piqued my curiosity. I investigated more deeply. I reviewed many recent consumer behavior studies that have been conducted since the pandemic began, I had discussions with other people who could share a unique perspective, and I reflected on behavioral science insights, all to better understand what's driving consumer behavior. Here's what I found to be most important for brand leaders to be aware of:
Three imperatives to overcome the illusion of customer loyalty
1. Don't mistake habits for loyalty
I spoke with neuroscientist Dr. Cyrus H. McCandless, Vice President of Scientific Discovery & Innovation at Sentient Decision Science, a leading behavioral science research company. Given his extensive background studying the impact that instinctive subconscious decisions have on consumer behavior, he's not surprised about what's happening. "Don't mistake habit for loyalty," he warned, "many brand relationships are actually quite fragile. In most cases, we instinctively follow the path of least resistance. Repeat purchases are often just the result of our brain's efforts to simplify decision-making versus evaluating choices available in the moment."
True loyalty, by definition, is active, rooted in conscious choices based on perceived value or desire for association and allegiance. It leads a person to devotion or faithfulness that is difficult to sever. For brands, it leads to strong relationships that are ongoing, where repeat business and recommendations are more frequent, and missteps are more easily forgiven. People actively choose and desire your brand.
Habits, on the other hand, are more instinctive. They can resemble loyalty but are more passive in nature. These are repeated behaviors that often go unnoticed because a consumer does not need to engage in self-analysis when undertaking routine tasks. The challenge with habits is that they are vulnerable to disruption when the circumstances or context change.
Herein lie the important distinction and challenge for brand leaders. While instinctive responses that lead to repeat usage of a brand are wonderful, if the choice is ripe for sudden change when new factors cause a break in the routine behavior, then loyalty is an illusion. Even though consumers consistently reach for a brand, if it's either not there or it no longer addresses the core need, that habit can be easily broken with little concern. Habits only become true loyalty when the specific needs the brand serves, or what the brand represents, is deemed a "can't-live-without" by the consumer.
2. Focus on need fulfillment
In a discussion about habit vs. loyalty distinction with Beth Knight, a Brand Strategist & Behavioral Insights Curator who is the founder of BKurious, she said "We need to reframe brand loyalty. It ultimately comes down to need fulfillment. If a brand can continue to serve the needs customers have, and adapt fast enough as needs change, people will keep coming back."
Brand leaders who are seeking greater levels of loyalty must provide continuity, but even more importantly understand and address the emerging needs of their customers, especially in an environment where needs are suddenly changing. If they identify the changed routine and adapt to new needs, their brand has a much better chance of remaining the brand of choice. In fact, the relationship may grow stronger given the brand's responsiveness.
Throughout 2020, many brands successfully adapted their business to best serve people in new ways, whether it was by bringing services like healthcare and fitness online or increasing delivery or pick-up options for restaurants and pharmacies. Aside from the shock to loyalty, the McKinsey study also pointed to several other US consumer behavior change themes, including a shift to basics and value, a flight to online, a need for hygiene transparency, and the rise of the homebody economy.
Those business leaders who understand the emerging needs and desires of their customers and take action to adapt are best able to retain customers. This not only works to retain existing customers but it's also an excellent strategy for attracting new ones who are looking to solve new challenges.
Megan Baker, a brand marketer who has led customer marketing programs at AT&T and Capital One and is founder of The Invested Marketer, put it simply, "Very often it's all about convenience. Whoever can fulfill my need first will get my business. Sometimes it may seem like brand loyalty but really I'm loyal to the easiest way to keep moving forward on my terms." Megan spoke about her supposed loyalty to a running shoe brand. However, she admits using that brand simply because, several years ago, she found a specific shoe that fits well. She sticks with it because it's most convenient. That's not to say that any brand will do but it rings true that the path of least resistance will often win the day.
3. Uncover and address emotional insights
Conclusions from the 2020 Forrester Customer Experience Index take need fulfillment a bit further, again proving the importance of emotion as the key to loyalty. Related to the events of 2020, "To emerge successfully from this global crisis, brands must build experiences that help them engage with their customers at an emotional level. As brands adapt to changing consumer behaviors due to COVID-19, building experiences that help them empathetically engage with their customers will bolster customer loyalty."
Mike Ridgewell, Owner of Denmark Street Marketing, has developed loyalty programs around the world for brands including Disney. He said, "for many marketers, true emotional connection as a part of loyalty programs has been missing for decades. Loyalty can't just be about points and discounts. Loyalty needs to be about a tangible value proposition and a human connection. Marketers need to inspire their teams to think this way and reframe loyalty programs as emotional engagement programs."
The importance of emotional need fulfillment is further supported by Robert Passikoff and the 25th Annual Brand Keys Customer Loyalty Engagement Index. "Brand loyalty drivers are getting more complex and harder to sustain. Brand behavior today is predominantly driven by consumers' attitudes and desires, much of which are unarticulated, virtually all of which are emotionally-based. It only takes a nanosecond for consumers to note how well a brand is seen to meet their expectations for the path-to-purchase drivers that define behavior toward and fidelity to a brand. That's the 21st-century version of brand loyalty."
Responding to the loyalty wake-up call
So many factors impact purchase decisions. Most are rooted in instinctive emotional responses to our environment. We're also learning that true consumer loyalty to brands is fragile.
The Gartner 2020 CMO Spend Survey shared that CMOs now rank brand strategy as one of the top three strategic priorities, a significant leap from a position near the bottom of the list in 2019. This is a sign of recognition that brands need to adapt.
Importantly, as part of their brand strategy evolution, brand leaders should prioritize ongoing efforts to uncover deeper insights into the forces that drive consumer behavior and become more agile in responding to what they discover. We now know that loyalty is fleeting and the most important way to keep it strong is to understand and deliver on what people care most about.
Cover image source: Giorgio Trovato