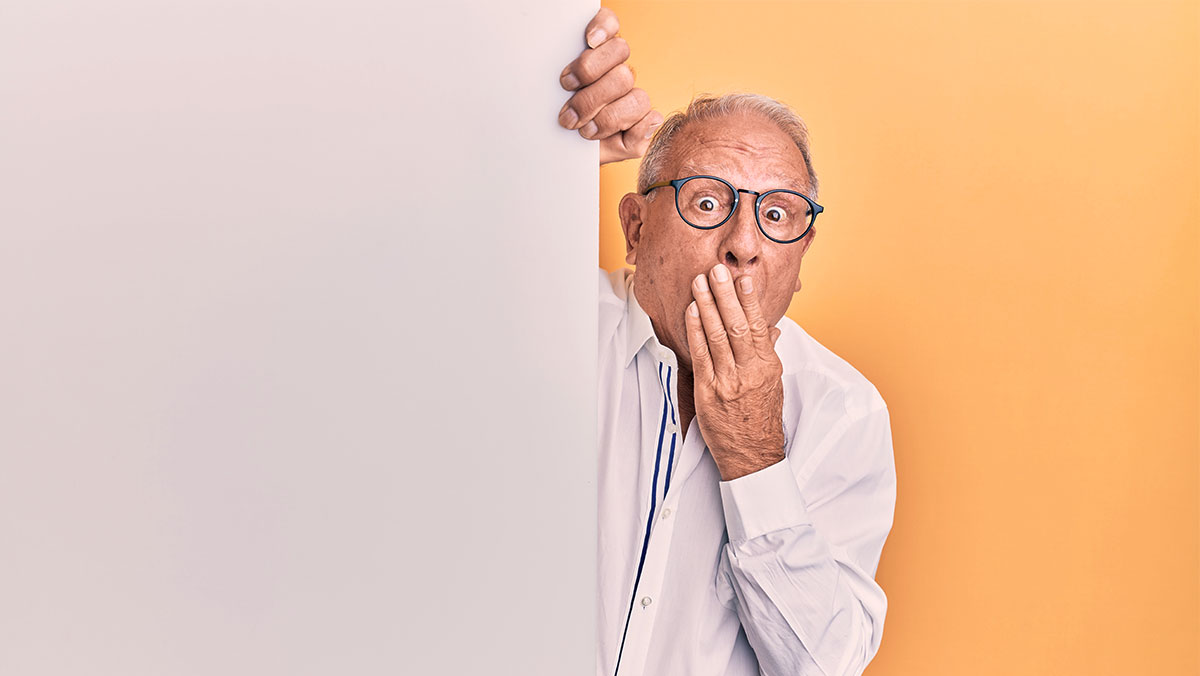 As we begin moving into the year 2021, the baby boomer generation is steadily growing into their senior years. The "silver wave", as some call it, is upon us, even if certain marketers haven't realized it yet. There is a vast opportunity for marketers to target this segment as they begin to settle into retirement, or risk being left behind.
This rapidly growing, 65-plus market commands over 70 percent of wealth in the US, and, contrary to popular belief, are highly receptive to new brands and products marketed towards them. Yet, marketers have seemingly disregarded this generation in their marketing efforts, as fewer than 10 percent of US marketing budgets are focused on targeting seniors. Traditional, and often outdated, life-markers such as retirement, or catch-all terms like the elderly or the "golden years", have created a false sense of uniformity for this demographic, thus oftentimes leaving them out of many marketing initiatives.
Even worse, these limited dollars are often wasted by not applying the same discipline to segmentation as marketers do for other audiences. The difference between a 65-year-old and a 75-year-old, or a 75-year-old and an 85-year-old, is as stark as a middle schooler compared to a high school senior. This chasm is important to recognize, as many marketers often clump together the entire senior market into anyone 65+, when their needs and demands are tremendously different based on their segment.
Throughout the last 20 years, there has been a trend, which has only accelerated in the year 2020, of people's desire to age gracefully in their "lifelong home" where they have often built their lives in. The notion of "aging in place" refers to this trend of people wanting to live life on their terms with the support and infrastructure needed as they get older, to come to them.
As with many aspects of designing for seniors, products serving real solutions to this audience often appear to be created in absence of user experience or great product design appeal. Life Alert and Jitterbug solve a real problem but fail to recognize that people don't stop seeking quality design just because they are growing older. Today's trendy norm of product design that manifests in sleek user interfaces doesn't mean it is accessible for every end-user. For example, not everyone understands there is hidden navigation under a hamburger menu or can easily maneuver an app like a millennial can. Our hope is that these innovative companies start to put enough effort and resources into evolving their current offers to serve the senior market or, even better, start creating new products with them in mind.
For now, there are clear areas where technology can help seniors age in place, remain independent, and stay socially connected. But there is still much work that needs to be done:
1. Transportation
Ride-sharing apps like Uber and Lyft are a great solution for seniors who don't like to or cannot drive anymore. These kinds of apps could expand their service by offering riders door-to-door service that includes help reaching an entrance or climbing stairs.
2. Home maintenance
Changing a lightbulb or moving furniture can become harder as we age. Service apps like Taskrabbit and Handy provide access to on-demand handy-men that can help seniors avoid the risk of performing these activities themselves.
3. Social media
When mobility becomes more difficult, having access to friends and family on platforms like Facebook and Instagram helps seniors stay connected. They also provide a place to find community, like with Facebook Groups, where seniors have the ability to meet like-minded people.
4. Voice assistants
Voice-activated technologies like Alexa and Google Home help remove the barrier of complicated interfaces or hard-to-see screens. Adding skills that cater to seniors' needs like "Alexa I fell" or easy-to-set prescription reminders, could help seniors remain living independently for longer.
5. Grocery deliveries
Apps like Fresh Direct, Instacart, or Shopt become a lifesaver when carrying groceries becomes too much of a hassle. These apps could go the extra mile and offer 'unpack your groceries' services to provide a complete experience for this market.
6. Prescription delivery
When transportation is an issue, or remembering to pick-up prescriptions becomes hard, having them automatically delivered to your doorstep is key. Apps like Capsule can help by removing this and more barriers that hinder medication adherence. Delivering the prescriptions in organized pillboxes is an example of a simple yet meaningful feature that shows an understanding of this audience's behaviors and needs.
As soon as brands accept that they must adopt some type of segmentation approach if they want to gain relevance across broad spectrums of seniors, the baby boomers may truly live up to their generation's name by creating a new boom in the economy.
Cover image source: krakenimages