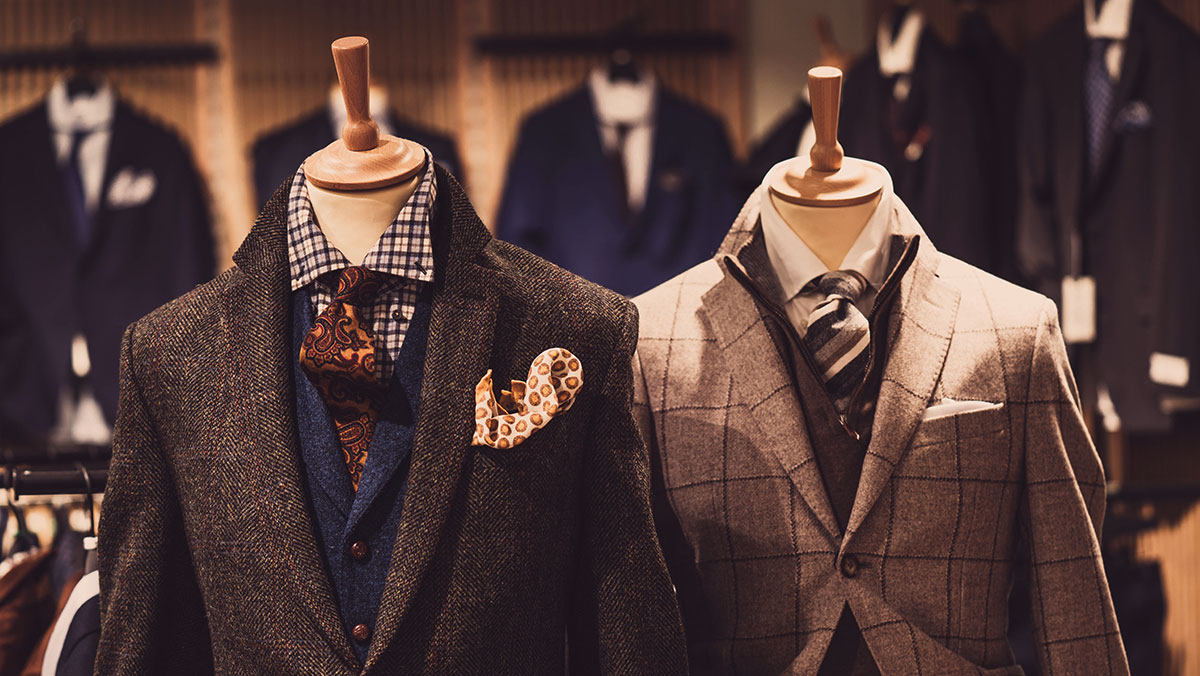 Brand 'touchpoints' are increasingly becoming digital, rather than physical, in a world of social distancing. With physical retail in a cycle of lockdowns and people subject to ongoing restrictions, the world of browsing and the art of touch are becoming lost – a necessity of social distancing and hygiene measures. But this key 'human' sense influencing purchase simply can't be replicated in the information-led, online realm.
Luxury brands immerse a consumer in plush carpets underfoot, theatrical lighting in opulent surroundings in glamorous locations complete with the meticulous attention of an expert who has your undivided attention, making you immediately feel the brand is worth it. But with all of these luxury stores having faced periods of closure, we have seen a large reduction in footfall across major cities globally. The ability to capture the essence of the brand online is compromised. The case in point is Burberry who is perhaps a brand more advanced in e-commerce approach to high-end retail. However, the company saw a decline in profits of an estimated 80% coming in at £42m for the six months to September. Other luxury brands are not immune either, with Mulberry reporting a 29% decline in revenue for the first half of the year, due to store closures.
So how can brands fill the void that perhaps we all took for granted and relied so heavily upon? The role of other 'touchpoints' becomes even more vital in creating a customer journey that captures the consumer imagination and creates intrigue in the brand to explore more and make a considered purchase.
The new nature of shopping
When retail opened after lockdown one, we at Gekko uncovered a trend that consumers, starved of retail, were returning back to store and shopping with purpose. The journey was necessary and, on arrival, the budget in mind was set and the expectation to part with money was resolute and implied. We looked at all of our return-to-store campaigns across the considered purchase CE sector, focused on 6 distinct categories of Computing, Mobile, White Goods, TV, Smart Home & Wearables, and measured them week on week. The result was that we saw an increase of 28% in conversion rate from demo to sale and 22% in the average basket value.
Now, the increases can be attributed to consumer behavior but also significantly to the assisted sale element of the customer journey that facilitates the sale. The socially distanced engagement remained personal to the shopper and the ability to ask questions was imperative in not only cloning that sale but also increasing the consumers' spend.
The best strategy and playbook in this new world to maximize the other senses to really sell a brand's quality are a challenge. We must, therefore, meet the need to make traditional retail a destination worth a consumer's time and safety.
The voice
Key to this is voice: A trained sales advisor, who can extol the virtues of a product and close a sale even if this is over the phone with outlets locked down or in person with a shopper making a 'purpose-driven' shopping visit. To engage the advisor in training, brands and retailers must adhere to covid-secure protocols, so the approach also needs to be reimagined. By keeping it succinct and energetic, and not like training but more a story with several chapters, some yet to be written but lined up to create excitement. By taking it virtual you can still be engaging if you follow the same approach and have the same energy as being in the same room – as if it's still personal. Online, it's a harder sell but call it engagement rather than training and it can become more creative. Gamify the process and link it to rich online content from your website, also advertising campaigns and events.
Product knowledge and brand advocacy amongst retail sales staff are crucial components to success in retail. It starts with effective product launches and is something that traditionally relies on face-to-face engagement and hands-on time with new products. Again, the lockdown has forced us all to think differently about the approach. A virtual approach can enable brands to create genuine excitement for new product launches, engaging retail sales staff and cascading knowledge and know-how to them, again making them more effective in their shopper conversations.
Don't lose your touch
Touch: Displays of action and demo devices demarcated or constantly wiped down more often than they would probably do if in your possession as your own device. Keep it straightforward and clean. Stand back, encourage play, and keep the conversation flowing using open questions. Learn through specific questions and examples about the customers' usage habits, likes and dislikes about their current device, and link to features you know are relevant to the user.
When it comes to effectively demonstrating products to shoppers, creative thinking can pay dividends. With some of the limitations indicated above, brands can take the initiative and facilitate the demo experience. Think creatively! Another initiative we implemented was taking the demo to the store and controlling the experience whilst on site. The brand was able to tell the story in their own distinct voice.
Leave a lasting memory
Finally, think about the memory that consumers will be left with. Poor knowledge and advice – when asked for – and an ill-thought-out display will create a negative lasting impression. Missing product information, price tickets, and the devices not being demo-ready will all provide a bad customer experience. The decision to purchase should create a smooth transaction for the customers and, if not in stock, it shouldn't be a problem. The retail sales advisor should be able to order it online enabling the customer to click and collect or have it delivered. If in stock, the customer should be looked after through to the point of transaction and be on hand to answer any question on set-up and integration of the new device further validating their purchasing choice.
The positive engagement with a brand ambassador or retail sales advisor is the game-changer that increases conversion rate and average basket value, achieved either through a higher purchase price or connection sale and, perhaps, an advocate of both brand and retailer. This is much harder to achieve online and never as gratifying for the end-user as a customer journey that enhanced the individual's perception of the brand, and worth in relation to their own very personal budget.
As a brand, put yourself in your customer's shoes and consider what you aspire to achieve, and redouble your efforts. Use this personal approach to enhance the customer journey, engaging in the most effective manner possible with your target consumers. This begins with training that grabs the imagination. Explain creatively how to tell a personal story on the shop floor, that envelopes the consumer, enough to become a customer through informed choice and not merely through distress or promotion. In a world of reduced physical contact, we need to think creatively to ensure brands stay in touch with the needs of their customers.
Cover image source: Alexander Naglestad