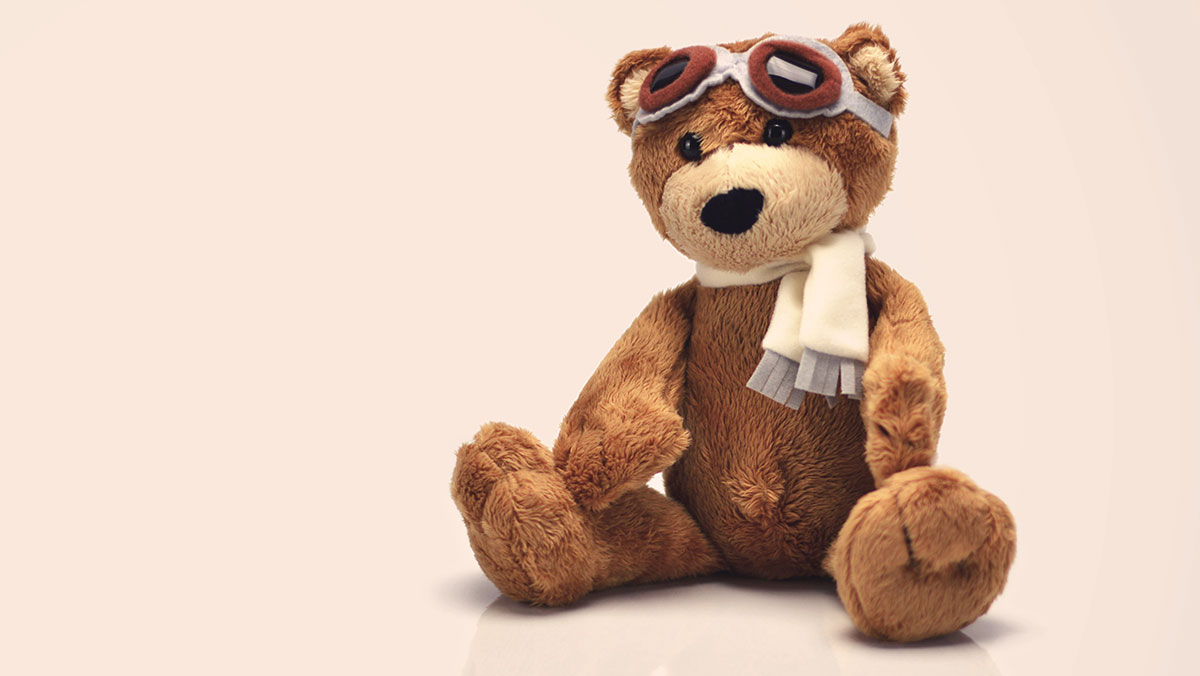 One of my favorite Friends episodes is the one where Ross, Chandler, and Rachel are moving a couch up a flight of stairs. Despite the fact that Ross has a detailed plan, with a sketch, and is persistently yelling "Pivot!", the plan is not working. Throughout 2020, I could hear Ross yelling "Pivot!" everywhere I turned.
In 2020, the global pandemic caused many businesses to rethink how they will survive and grow. Lockdowns and changing consumer behaviors left them completely disrupted and scrambling to move forward. Simultaneously, most people were dealing with new stresses and emotional concerns around family, health, employment, financial stability, working from home, homeschooling, and much more, causing significant changes to daily life and consumer spending.
Going forward, we can look back to understand how some brands remained strong despite these disruptive challenges. It comes down to two things: responsiveness and focusing on what matters most to people.
Emotional insights as a roadmap
This idea of addressing what's important to people is not new, but it's often not the biggest priority. Instead of finding ways to sell what we have to sell, it's more effective for businesses to understand what people need and desire to inform what and how we sell. The disruption of 2020 has again confirmed what Marcus Buckingham and Ashley Goodall revealed in their book, Nine Lies About Work – it's not the "best plan that wins", it's the "best intelligence" that wins.
To be even more specific on what kind of intelligence brands should focus on, Deloitte's 2019 research study "offers compelling, actionable findings about how emotions influence customer behavior and brand loyalty at key moments that extend well beyond marketing." This study reveals that "the ability to recognize and use emotional data at scale is one of the biggest, most important opportunities for companies." It confirms that "emotional data is key to building reliable, meaningful, loyal relationships with customers, that stand the test of time."
"For marketing leaders, it's never been more important to anticipate their customer's concerns and to reflect back to them how their brand helps to solve their customer's issues," said Cassandra Nordlund, Director in the Gartner Marketing practice, in late 2020.
These insights build on years of data about the influence that emotion has on our purchase decisions and brand loyalty. What follows are specific ways your brand can create stronger connections with people by addressing their emotional needs and desires – giving you both a competitive advantage and trajectories for growth.
How do strong brands drive growth with emotional insights?
1. Address emotional concerns
Airbnb, along with the rest of the travel industry, was hit hard. In early 2020, the company that had been rapidly growing and heading toward an IPO was suddenly in survival mode. In a recent Forbes article, CEO Brian Chesky revealed their survival strategies:
Focus on the core business of home rentals and pull back on expansion plans into new areas.
Compassionately take care of laid-off employees.
Address the emotional needs and concerns of customers.
According to the article, "Airbnb assessed what customers were feeling and went to great lengths to address their emotions." They initially instituted a blanket refund policy to address people's concerns about the possibility of canceling bookings due to the pandemic, and they introduced "Elevated Safety Standards" and "Enhanced Cleaning" procedures to address health-related concerns for guests and renters.
These moves to quickly adapt pre-Covid business plans and address consumer emotions, helped reverse declining revenue and paved the way for investors to confidently reward the company with a very strong end-of-2020 IPO. It should be noted, however, that while Airbnb had all of the right intentions, they did receive some backlash for the execution and ultimate scaling back of the refund policy.
2. Meet customers where they are, physically and emotionally
Chipotle Mexican Grill recognized early in 2020 that in-store restaurant sales were plummeting due to the pandemic. Quickly, under the leadership of CMO Chris Brandt, plans for sales and customer engagement were completely revamped to focus on mobile marketing by accelerating and expanding efforts that he'd been championing.
Meeting customers online, vs. in-store, enabled the brand to not only generate sales through its app but also engage people on purpose-driven initiatives. According to Marketing Drive, which named Chipotle 2020 Mobile Marketer of the Year, "Chipotle was able to grow and hold onto digital customers thanks to a revamped loyalty program and app, along with culturally relevant marketing that engaged its core base of Millennial and Gen Z consumers."
In March of 2020, right as the US lockdown began, Chipotle wanted to connect with its fans and deliver some much-needed positivity. They launched 'Chipotle Together', a series of "digital lunch parties", where 3,000 people per party were joined by celebrities for Q&A and other exclusive content. To give Chipotle customers a way to support local heroes, they launched Burritos4Heroes, which gave 100,000 burritos to healthcare workers during a buy-one-give-one promotional period. Additionally, through Chipotle's 'Round Up' program, they helped people donate to social causes and "make real change" by enabling them to round up their order to the nearest dollar for organizations like the Thurgood Marshall College Fund, The Farmlink Project, The Kids in Need Foundation, and others, raising over $3.7 million.
"People don't hate marketing, they hate marketing that isn't relevant to them," Brandt told Marketing Drive, "It's just about reading the pulse of the consumer." In 2020, Chipotle more than doubled the number of people in its loyalty program. In the 3rd quarter, the brand's digital sales grew 202.5% vs. the prior year and were 48.8% of total sales, and the company was on track for $2.5 billion in 2020 digital sales at the time of this writing.
3. Champion a core emotional aspiration
Sage, the UK-based company that provides businesses with everything they need to manage accounting and financials, operations, people, payroll, and payments, recently launched a new advertising campaign targeting the small business segment. Looking beyond typical feature benefit messaging of their category, they recognized that tapping into the core emotional needs and desires of their small business owner target would be a more powerful way to connect. From consumer research, they identified control as the primary emotional motivation. Ultimately, small business owners want control – of their life, business, and the details of managing their business.
This emotional insight resulted in the "Boss it" campaign featuring small business owners confidently in control. In the anchor spot, a voice-over from the business-owners' point of view, says "Who's the boss? I'm the boss. Taking control of business? I was born ready." Sage's VP of Global Brand Marketing, Gregg Heard says, "We have a responsibility to the UK's small businesses to be bold and inspiring in how we communicate to them. Our brand should pull them toward their future – a believable and aspirational territory to bring out their passions and motivations."
4. Satisfy the need for emotional connection
Build-A-Bear Workshop is a US-based company with retail stores that sell customizable teddy bears and other furry friends. They're known for a hands-on, in-store experience where furry friends can be personalized, including filling it with stuffing and bringing it to life through the iconic heart ceremony. In 2020, its nearly 400 stores were forced to close for a couple of months due to the pandemic, and the brand accelerated a digital transformation already underway.
The online store became a means for people to send personalized bears to loved ones during the pandemic. According to Emily Fuhrman, Director, PR and Cause Marketing, "We offered people a way to deliver a highly customized gift to someone they care about – a way to send someone a hug, to remind them that 'I am here, and I love you'." One increasingly popular feature the company offers is "Record Your Voice". It lets consumers record a message that can play-back when a teddy bear 'talks' using voice-enabled chips. Sales of the "Record Your Voice" sound chips doubled vs. the prior year. "People really responded to the ability to send a personalized message," said Fuhrman. Other top sellers were furry friend tees with messages like "Sending Hugs" or "Emotional Support Bear".
In 2020, Build-A-Bear turned stores closing into an opportunity to ramp up their digital transformation, and emphasize ways that their products can help people remain close, even while socially distanced. These efforts resulted in triple-digit growth in eCommerce business, and new ways for customers to experience the brand.
5. Appeal to shared emotional values
Electrolux understands the value of making people's lives better every day, as a seller of appliances that are often purchased and used for 10 +/- years. As such, there is a dedicated focus on understanding and connecting with people's emotional needs in both marketing and product design.
Importantly, the Electrolux brand does not try to be all things to all people. Brand efforts strategically concentrate on people who value sustainability – a value that is also central to Electrolux and its vision to "Shape Living for Better". For this audience, the emotional connection to sustainability heavily impacts both lifestyle choices and purchase decisions. They gravitate toward brands that help them to live more sustainable lives by saving on energy, water, and other resources, and doing so without sacrificing design.
"Everything we do in our consumer insights groups is rooted in how people make decisions and what emotionally matters to them. With this understanding, we design products to meet those needs. If we can't identify the consumer benefit of a potential feature, it doesn't make it into product development. We don't dwell on individual features. We focus on the experience you'll have and how products will fit into and improve your daily life." Brett Townsend, Head of North American Consumer Insights, goes on to say, "We're listening to our core consumers and developing great products for them, knowing it's about how you make them feel every day that matters."
Well-designed, sustainable products are an Electrolux priority, and in 2020 the brand was awarded 7 Red Dot Awards – one of the single most sought-after seals for good design that is based on everything from degree of innovation to emotional connection, and 4 iF Design Awards – prestigious symbols of outstanding design achievements and the innovative power of design when used strategically.
Focusing on what matters most
All around the world, people's lives suddenly changed. Simultaneously, for businesses across most industries worldwide, it became the year of the "pivot" – a word we're all tired of, at this point. These sudden shifts brought to the surface the vast opportunity that brands have to strengthen and expand customer relationships by connecting in ways that address emotional insights. It's this level of audience understanding and using these insights as a roadmap for evolved communications, customer experiences, and offerings, that opens up new ways for brands to always be an important part of someone's life.
Years of research from various sources consistently confirms that emotion is the largest driver of brand loyalty and that how a brand experience makes you feel will have the most significant impact on your future behavior toward that brand. The pandemic proved this point again and offers an important reminder: Brand leaders who prioritize emotional insights to understand and address what people care most about will always have competitive advantages and new avenues for growth that others do not.
Cover image source: Barrett Ward