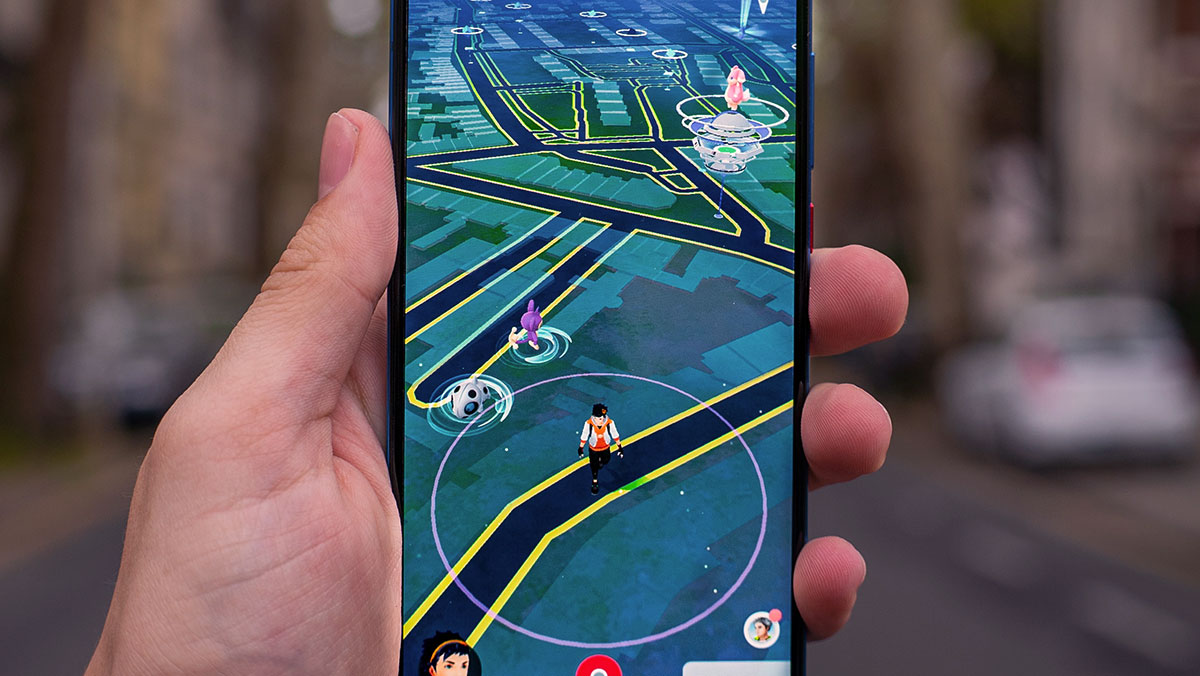 The history of Augmented Reality goes back to the 1960s, but it wasn't until social media apps such as Instagram and Snapchat introduced their hugely popular face filters that the technology got traction amongst the general public. It proved to be a compelling weapon in the conversation between brands and their audiences.
Although an effective tool for entertainment, the use cases for AR in brand marketing go way beyond promoting computer-generated visuals on social media channels. The technology unlocks new narratives to engage both potential and current customers by offering an augmented perspective to the real-world, bridging digital and analogue. Such detail can either help with day-to-day decision making, or bring the 'fantastical' into reality, creating entertaining experiences that are sure to generate buzz.
Take Pókemon GO, for instance. The mobile game is a successful example that leverages AR to interact with consumers. By using GPS and phone camera data, the game positions CG creatures over physical surroundings in the user's exact location. Players can 'catch' Pókemon characters in the real world, creating an exciting and shareable moment. It's no surprise that it broke records, such as fastest to earn $100 million and most-downloaded in its first month of release.
But brands can also use AR to stand out from the crowd, particularly in high-street settings. A good example is Becks' Green Box project. Established to celebrate and financially support independent talent in art, design, music, and fashion, the global campaign launched what it claimed to be the world's largest "global cultural commissioning project" involving solely augmented-reality enabled works commissioned by renowned artists. The beer company planted green boxes in major cities across the US, UK, and Europe. When captured with a special app, viewers were able to see the animated artwork.
Getting techy
Most of the AR experiences are created using a real-time game engine such as Unity or Unreal Engine to produce the content, alongside AR software tools like Vuforia to create the additional mobile app required to run the animations developed in the game engine. Some, like HoloLens by Microsoft, have the potential to even track real-world objects. Users can put up a virtual TV set, for example, in their living room, and the app will remember its exact position, so when they move around the room, the objects are in the same spot.
Challenges
The potential for real-world tracking is huge. But, naturally, the use of AR doesn't come without challenges. The technology is out there, as well as the ability to manipulate it, but the creative industry still lacks investment in the correct infrastructure and hardware.
The promise of mass 5G could produce a big shift, amplifying the potential for streaming AR experiences. A high-speed internet connection means experiences that require higher processing speeds can be streamed to smaller devices instead. It's possible that AR could be a big selling point for consumers switching to 5G phones, as it's an experience that is harder to create with a weaker connection. It's not by chance that mobile network operator EE, for instance, opted to showcase its 5G service by running a campaign where a delighted fan watches a Rita Ora live augmented performance on an iPhone 12 Pro. The performance, powered by EE's 5G, uses real-time technology to demonstrate the next-gen capabilities of both the network connection and the phone itself.
One thing is for sure, AR is going to be more and more prevalent as the technology becomes cheaper, especially when advances in WebAR – AR experiences accessed through a web browser – negates the need for users to download an app, making the augmented experience all more accessible.
Don't just be a gimmick
AR is often used as a sales or branding tool to raise awareness. "This is cool". "I haven't seen this before". But my piece of advice for brands looking at using AR to enhance their storytelling is: When approaching a project, make something that enhances the experience of the potential customer. In other words, don't just be a gimmick. Design a solution that benefits the brand whilst merging the digital and the real. There are great examples out there – Pepsi's bus stop ad is one of the best uses of augmented reality in brand advertising yet. Campaigns like this are fun and memorable. If you're able to record the content too, then people will share online and it will effectively market itself. Done successfully, AR can increase brand awareness significantly.
Cover image source: Mika Baumeister