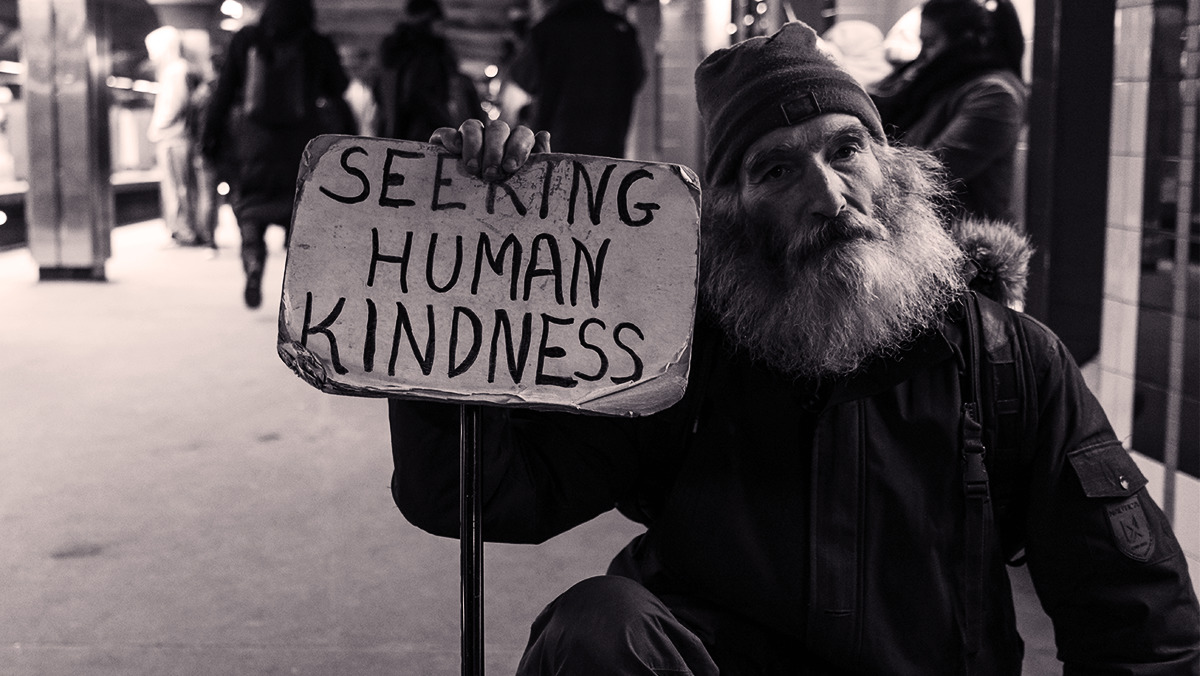 As the challenges and uncertainty of last year continue into 2021, many Americans are coping with high financial and emotional stress levels. Many businesses are also struggling, but no matter how tempting it may be, this is not the time for aggressive marketing and the hijacking of wallets.
Instead, brands need to take a compassionate approach when communicating with their customers. More than ever, consumers are longing for kindness, benevolence, and genuine connection. Compassionate marketing means ensuring your brand's messaging embodies these values.
Shifting your marketing mindset to look beyond this quarter's goals can be difficult. However, a brand only exists when it has customers. Marketing is not about squeezing as much money as possible from them in the short term but building relationships that ensure loyalty through the years to come.
Compassionate marketing highlights the values that help customers trust your brand, including showing concern for their well-being, listening to their needs, allowing them to spend responsibly, and acting as a caring part of the larger community.
There are many ways to practice compassionate marketing. Here are a few:
Put safety first
In the midst of a pandemic and social instability, the consumer's primary need is to feel your brand can be trusted to keep them safe. Watching out for people's well-being is a powerful way to show consumers they are valued, and your company does not compromise on its standards to make a buck.
Educating consumers about the steps you're taking to keep both customers and employees safe is the first step. If you have offline and online sales channels, emphasize the safety benefits of shopping online rather than visiting a store. Use your social channels to show empathy with what people are experiencing, such as Nike did with social media posts encouraging exercise-lovers to play inside. Dove expressed concern about the community through a "Stay at Home" campaign that included asking consumers to post the reasons they chose to stay at home and messaging that supported essential workers.
Brands can further commit to customer safety by offering special discounts or promotions to those who shop online, including offering free shipping. If offline locations are essential to your brand, consider offering deals or coupons to people who visit your stores during low-traffic times or those who use curbside pickup.
Encourage responsible spending
When planning sales events, compassionate marketing means ditching tactics that maximize FOMO, impulse spending, or crowding, such as in-store flash sales or the doorbuster effect. Consider extending the length of time deals are available and as much as possible, ensuring that inventory will be available whenever they shop.
Avoid the types of offers that prompt customers to spend more than they expected to when they visited your site or in your store. Offers such as "buy 3, get one free" or "10% off your next purchase starting next month" urge people to buy more than what's in their budget.
Show customers you want to lower their costs by helping them browse your store by price points such as "under $10" or "under $100," or offering "staff picks" or other specials across price ranges to stimulate demand responsibly. If you can't provide free shipping to everyone, lowering the minimum purchase amount required to receive it is a great alternative.
Offering deferred payments is another way to acknowledge the current economy. Just be careful not to overuse discounts that could lead customers to fall into debt. For example, Hyundai used social media to communicate its offer to waive payments on select cars for 90 days. In addition, it covered six months of payments for customers who lost their job due to the pandemic.
Invest in relationships
With competitors only one click away and more products introduced every day, customer experience is a more important differentiator than ever. Compassionate marketing is needed to prioritize brand trust over transactions. Providing world-class support, both before, during, and after a purchase, is a great way to show your audience you care about them and that customers can trust your brand.
Offering fast, effective, and courteous service is a surefire way to set your brand apart. Show that you value people's time and their concerns by making it easy for them to access support through multiple channels: chats, emails, phone, and in-store.
"Compassionate marketing is needed to prioritize brand trust over transactions."
Also, use your marketing channels to highlight your brand's contributions to the social good. Kroger used social media to show appreciation for its employees and backed up its messages with actions such as extending its emergency leave policy and expanded bonus program. KraftHeinz announced a $12-million donation to individuals and communities worldwide.
Compassionate marketing in a nutshell
Showing your brand cares about its customers and community is always a good idea and smart business practice, and rooting your marketing in compassion is the way forward.
Marketing teams should put empathy at the center of their messaging, from ads to social media to emails. That means dropping the short-term, sales-at-all-costs thinking and replacing it with figuring out how their company fits into the bigger community it operates in. Compassionate marketing means taking a coordinated approach that helps consumers stay safe and spend responsibly, as well as showcasing your brand's contributions to the community.
Being a brand that values empathy, benevolence, and humanity, and communicating it through your marketing is not just a way to future-proof your brand. It's the only choice to make in 2021. Once better days arrive, consumers will remember – and reward – the companies they trusted to look out for their best interest during a difficult time.
Cover image source: Matt Collamer