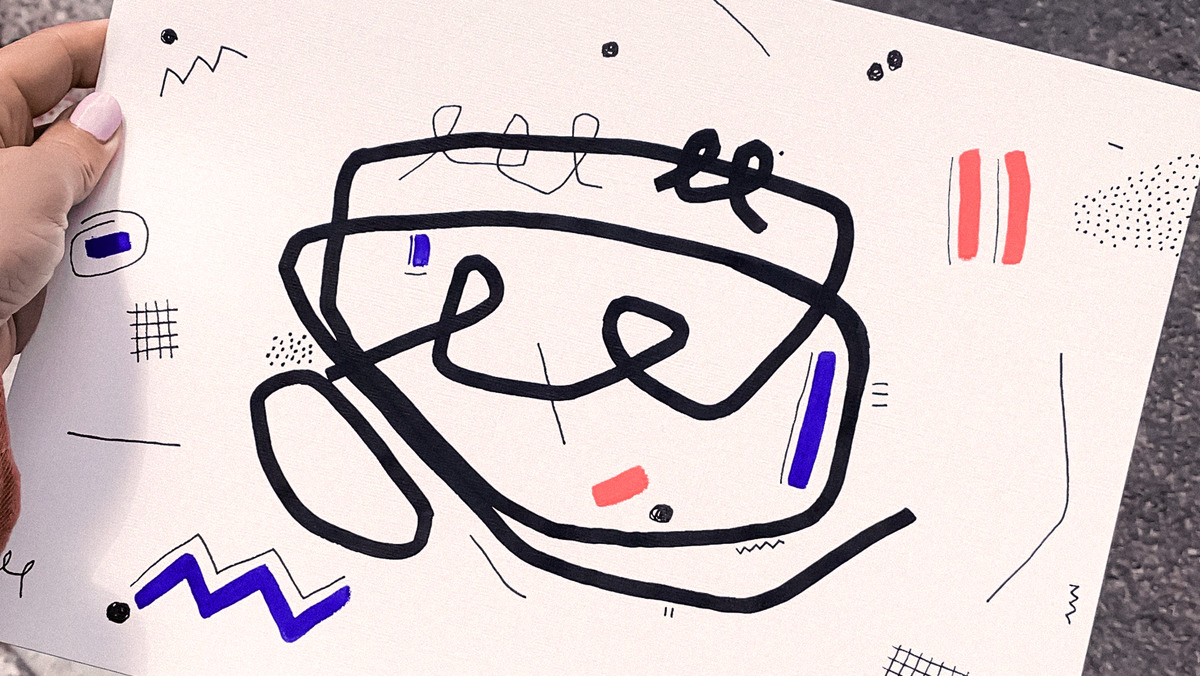 Whether working in an agency or freelancing in a solo capacity on a brand project, it's almost a given that deadlines will be pressured, briefs may change, and customer demands will increase as the launch date looms.
And while common themes of 'keep communicating', 'remain empathic', and 'be kind' are ramping up throughout the current climate, the sentiment is very clear. However, that doesn't mean these messages will always be followed, or that individuals will avoid some form of stress or tension that they're finding difficult to overcome. Why? Because every person has their tipping point – it's human nature.
Worries and concerns are part of everyone's DNA, so, of course, any industry is susceptible to these feelings because they're managed by people from all walks of life – each of which has different limits.
In the brand industry, it's exciting, pressurized, and creative. All these elements can often lead to highly emotive responses when the chips are down. This could be a graphic designer experiencing self-doubt when deciphering a complex brief, or creative directors liaising with challenging clients to negotiate realistic deadlines and expectations.
Delving into the 2020 workplace stress survey – released by employee-experience organization Perkbox – the report brings these moments to life within this sector. For example, it reveals that 85% of media and marketing professionals are likely to commonly experience work stress, with local and national Government (92%) and telecoms (88%) just ahead in terms of industry. So, what's the answer?
Being empathic even when the pressure is on
Perhaps a good starting point is to understand that there isn't a person on this planet that will always get these things right. And they shouldn't be expected to be 'switched on' 24/7 and remain creative at any given moment, simply because of the job they're in.
That's why now is the perfect time to revisit those earlier messages of communication, empathy, and kindness. Each of these can go a long way towards transforming a stressful situation into a much calmer atmosphere, where people work together to achieve an end goal.
Of course, there will be professionals within the brand landscape that thrive on deadlines and produce their best work in the 11th hour, despite project challenges at every twist and turn. But that doesn't mean it's the norm for everyone.
And yes, the difficulty here is that there isn't a silver bullet to answer the question of, 'how can designers overcome stress?'. Unfortunately, it's never a one-size-fits-all solution because the feelings experienced by one employee might be completely different from a colleague or freelancer friend.
And they shouldn't be expected to be 'switched on' 24/7 and remain creative at any given moment, simply because of the job they're in.
Thinking about top-line responsibilities of jobs within the brand sector, a creative director's focus will be on managing the department, overseeing several concurrent projects, securing new business wins, and more. In comparison, a junior designer's goals are likely to center around honing skills, learning from others, working on drafts, and perhaps worrying about whether they're getting everything right.
But is one individual more stressed than the other? Again, it comes back to levels and tipping points.
Let's take a moment to think about the role of graphic design. It's creative but also completely subjective and, unlike many other roles, there isn't often a cut-and-dry solution. And that means it requires feedback that's not always based on facts or evidence.
Best practice to alleviate stress for creative professionals
The good news is that, while the industry can't completely eradicate stress, there are ways in which to diffuse difficult situations – such as handling a difficult client or evolving with an ever-changing brief – to keep things moving forward positively.
First of all, it's important to remain realistic about what can and can't be delivered within the timeframe that's been set – and never allow the deadline to cause a compromise on quality. Speaking about this with team-mates and the customer themselves not only allows for expectations to be set from the off, but it also opens the floor to welcome honest dialogue with achievable deliverables.
When a brief is agreed, pinpoint salient points. Whatever is produced should, of course, answer the project's objectives but – as the expert – it's also important to have an answer for why things have been slightly altered in order to produce a better result. A professional opinion matters.
And, if there's a problem encountered with a piece of work along the way, speaking about it there and then can ensure that amends are made at the earliest opportunity. Setting milestones to review different stages of the project helps here.
It should never be solely the responsibility of one person either – even if they're a freelancer taking on individual projects. Stakeholders are pivotal in a brand project, especially when it comes to embarking on a complete overhaul. Workshops, ongoing communication, and regular touchpoints can help a professional to really get under the skin of what the business is all about and work from a better brief.
At this juncture, it's important to note that things won't always be achieved the first time – although that's the dream! What's key here is how a project can be translated from a client's view to the creative's outcome. And this can mean getting the original idea down and coming back to it later, with the possibility of amending it or getting other opinions, to produce a stronger final result.
If the current climate has taught us anything, health is of paramount importance – both mental and physical. So, organizations that can provide more flexible solutions that help to inspire employee creativity, should do so. And professionals should be encouraged to step away from a project when the idea isn't flowing and come back to it at a time when it's simply too good to ignore.
Cover image source: Courtney Nuss