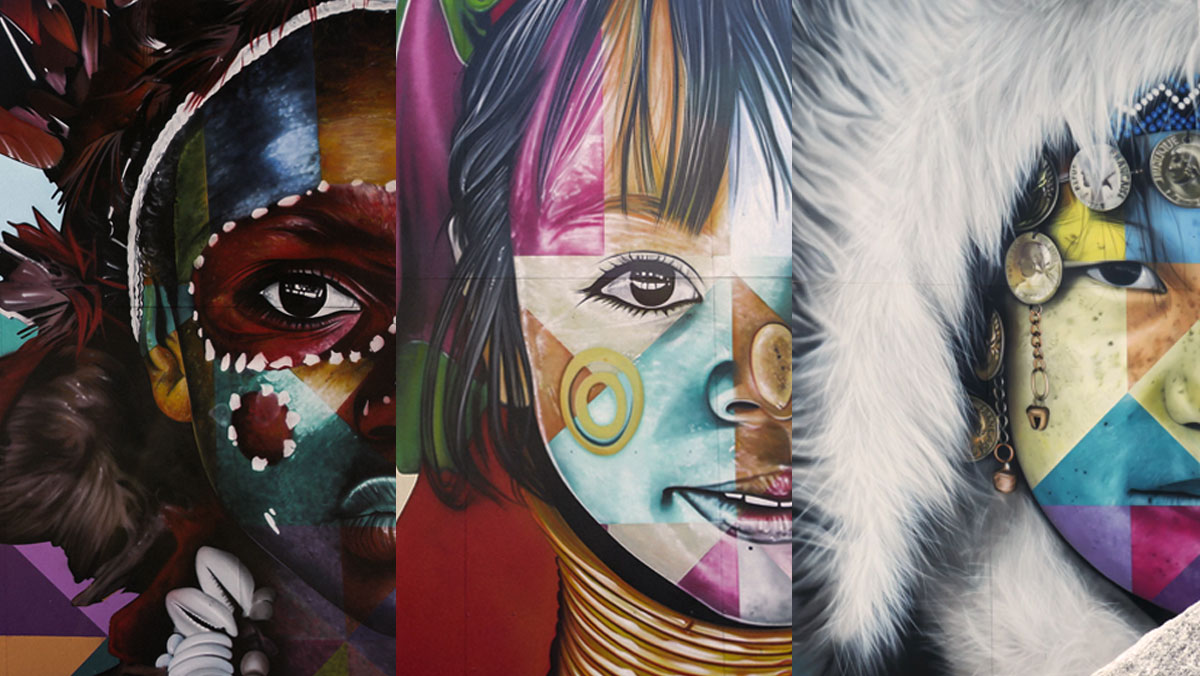 The future is intercultural. The speed at which the pandemic spread across the globe proved the world is more closely connected than perhaps we fully realized. In a post-pandemic world, intercultural thinking can help brands and businesses recover to drive innovation, adapt to the new normal, and achieve new growth.
The pandemic has reshaped the world and the market culture to be more human-centric, digitally-driven, and flexible. Businesses need intercultural thinking to adapt to the new lifestyle of the customer and what they have built in their culture, following Covid19 and its effects.
When businesses are planning their recovery strategies for the domestic market, they may not appreciate that practices from different geographical heritages or backgrounds could bring a new perspective and energy to solve problems and push the business forward. For example, what solutions have Japan, Korea, and China already developed to solve existing problems?
On the other hand, new cultures and markets can be found right within a business's own local geography, not just internationally. Intercultural thinking can help brands and businesses expand to a younger or older age group, or a different gender domestically, reaching out to bigger opportunities.
The core of intercultural thinking is about recognizing the differences and creating harmony and common ground without compromising both cultural nuances and narratives – where users, customers, and people find better value and meaningful connections with the brand, products, and services. It is a simple yet innovative way of thinking. It requires businesses to be open and slightly humble to build a better future for them, for their customer, and for society. But adopting intercultural thinking does not mean businesses should be less confident about their own roots and culture. In fact, intercultural thinking reveals them, and evolves them, creating an even bolder and attractive identity (and value) for modern customers.
Interculturalism to inspire innovation
Intercultural thinking will inspire businesses to see beyond their usual environment to generate innovation. An intercultural mindset draws inspiration from different cultures to create new meaningful ways of working, brand identities, products, and positionings to align with new cultures and new people.
Developing an intercultural mindset isn't always easy to achieve. Our background and what is familiar within our own culture can sometimes hinder us in thinking beyond what we know.
My team and I help our clients look around the world for inspiration to deliver the ultimate customer experience in their arena. For example, if the business is in the hospitality sector, where could we look for inspiration? Japan is the king of the ultimate hospitality culture, offering unparalleled guest experiences. Within Japanese culture, there are many elements, experiences, and best-practice examples that can be wrapped in the paper of a business's local culture and style. After all, customers won't question the root of the service, all they want is good service.
When looking for inspiration and ideas to fuel new solutions and technologies, we advise looking far away – there may be an innovative solution that already exists in another market.
The importance of agility and flexibility
Part of embracing an intercultural mindset is developing agility and flexibility to ensure survival. By being able to adapt and change quickly, businesses can continue to thrive even during challenging events such as the pandemic. Flexibility means businesses can pivot and target other markets when challenging events occur, whether that be a pandemic, a recession, or a national disruption.
Flexibility also means being able to easily adapt a message, a product, service, or marketing campaign to appeal to new customers looking for a particular solution during a challenging period. Brands need to adapt the tone and words they use during such events. Campaigns seeking to connect with people, using positive and reassuring messages, are important when a country is suffering and its people are anxious.
Changing mindsets after a pandemic
The pandemic has changed cultures around the world, in many ways irreversibly. Many changes forced by the pandemic, such as working from home, are set to become permanent. The event has caused changes in the values people hold towards the businesses they interact with. In the face of such difficult times, social, ethical, and sustainable values have greater importance. Businesses demonstrating these qualities, along with showing the humanity that lies behind their logos, will appeal to new generations of customers looking to support the businesses that align with their values.
Many good examples of demonstrating humanity and giving back to local communities can be found by using intercultural thinking to look far and wide at examples from different countries and cultures. We're excited to open these possibilities up to our clients as we help prepare their plans for recovery. The entire global society has suffered great trauma. We hope to see brands change to become more flexible, more agile, more inspired, and more intercultural, to enable them to speak to more customers than ever before.
Cover image source: Sandro Gonzalez and Ilse Orsel