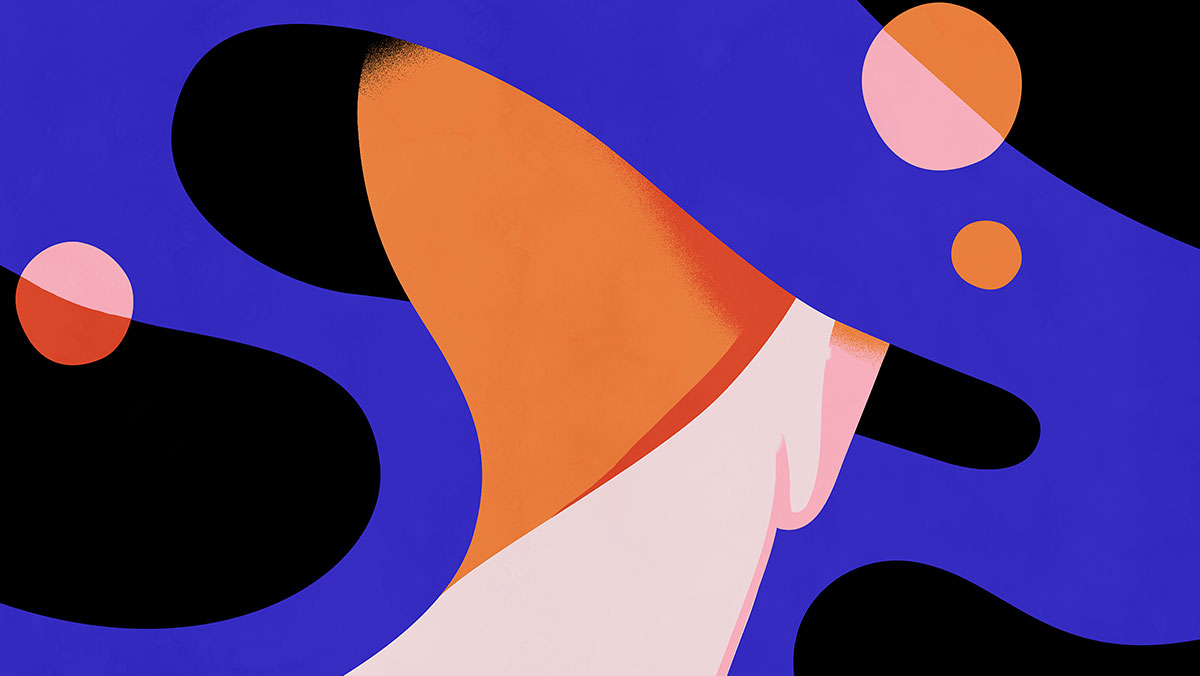 Over the last few years, mental health, mindfulness, and wellness have been on the rise at an alarming and progressive rate. We've even had the recent awareness of Mental Health Week/Month which is an encouraging development. However, "roughly 1 in 4 people will deal with a mental health issue during their lifespan." (World Health Organisation, Feb 2021). And, "people working in the creative industries are three times more likely to suffer from a mental health problem than the general public", which quite frankly is a frightening statistic. (Inspire and Ulster University, Mar 2019).
It's clear that the recent global pandemic and various lock-downs have cemented feelings of isolation, over-thinking, self-doubt, fear, being super critical of ourselves, and maybe just feeling a little grey.
Social media, multi-platform digital content, and smartphones have shaped our daily habits and shifted behavior to an 'always-on' mindset. The infatuation of a screen-based society where endless scrolling, liking, sharing, and tweeting has allowed our minds to become overstimulated and cluttered with myriads of different content types and the inability to properly switch off. The dopamine effect within our brains is triggered when social posts are liked, shared, commented on, etc. Initially, it becomes a stimulant, the pursuit of online fame; a strange gamification mindset that, if not kept in check, can have an adverse effect.
There are numerous apps and platforms easily accessible and on the market, like Calm, Unmind, or Headspace. Also, there are various sound healing therapies (the benefit of music linked to mental health is another conversation), to help us press the reset button. It's clear that people are searching for more healthy choices in order to give their minds a full service, re-calibration, and optimization. Cue the disk utility app to plug into our brains.
However, in the midst of the huge mental health and mindfulness conversation, not a lot of people are talking about "creative wellness". So, what does that mean, and how can we (especially people in the creative industry) keep our minds free from negativity, doubt, fear, and self-sabotage?
We need to open up and talk more about these creative mental barriers. They are often hidden within the day-to-day life of a creative agency. We often wear superficial masks to cover up what we are really thinking about, struggling with, or even really feeling like. From these conversations comes a realization, an empathy of shared experiences, and a new enlightened perspective. We need to start giving practical advice, tools, support, and encouragement in order to facilitate and sustain the future generation.
The sustainability and success of the creative industry fundamentally rely on looking after its people, avoiding burn-outs, and giving tools to unlock creative mental success.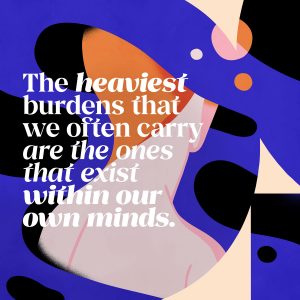 Do we need to start speaking positivity into the negative thoughts that often go through our creative minds on a daily basis? Born out of recent personal circumstances and over two decades of experience, DOPA (The Department of Pro-Activeness), is a podcast started to discuss and open up the conversation about creative mental battles.
Alarmingly (as the statistic above qualifies), these thoughts and patterns are an everyday reality within the minds of creative people at various levels within their careers. From undergraduates through to the veterans of the industry; the themes are common, timely, and massively relevant. The project seeks to turn negative barriers and, through conversation, give positive tools for creative mental success. How can we navigate from self-doubt to self-belief, how can we turn critique into action, how can we stamp out the bullshit often associated with the advertising industry and how can we turn the mindset of previous failures into reinvention?
It's clear that people want to open up more and talk candidly about these issues in order to facilitate change, both in their own minds but also within the wider industry. It also helps people to feel heard, empowered; not isolated or trapped within their own mind space. Our negative thoughts (if not kept in check) are often amplified by our alter-ego (let's name this one Dougie) which takes us further away from our true potential and down the rabbit hole of mentally beating ourselves up.
Having heavily researched this subject matter and reviewed several podcast platforms, it's clear that "creative wellness" is not talked about enough. It should be on everyone's agendas, from educational institutions to industry organizations and, most importantly, the agencies and studios within the creative industry itself. A lot of creative podcasts and editorial content mostly talk about the individuals, their perspective or point of view, naturally their work, award-winning work, or simply shameless self-promotion. It's really rare to find many episodes or content with big-name designers, art directors, or creative directors opening up and being so candid about their own struggles and battles (however, there are a couple of examples).
Michael C. Place is an infamous, Yorkshire-born graphic designer, creative director, and founder of the very successful design studio, Build – based in Leeds. By his own admission, his career has been built with "lots of hard work". However, along the way, he went through burnout and needed a break.
Stefan Sagmeister, a world-renowned designer, originally from Austria, with his studio, Sagmeister Inc. (previous Sagmeister & Walsh) in New York. Stefan famously started to take sabbaticals from his work back in 2000. Every 7 years he has closed the studio for a year to re-energize, work on passion projects, and just get back in touch with what makes him happy. He publicly spoke on the power of taking time off in a very insightful TED episode.
So, let's fly the flag for "creative wellness", and maybe next year we could also have a specific week, month, or an occasion to raise the importance of this issue. However, I'd rather it became synonymous with the every day and opened up the gateway for creative coaches, champions, or creative wellness representatives within our various agency cultures.