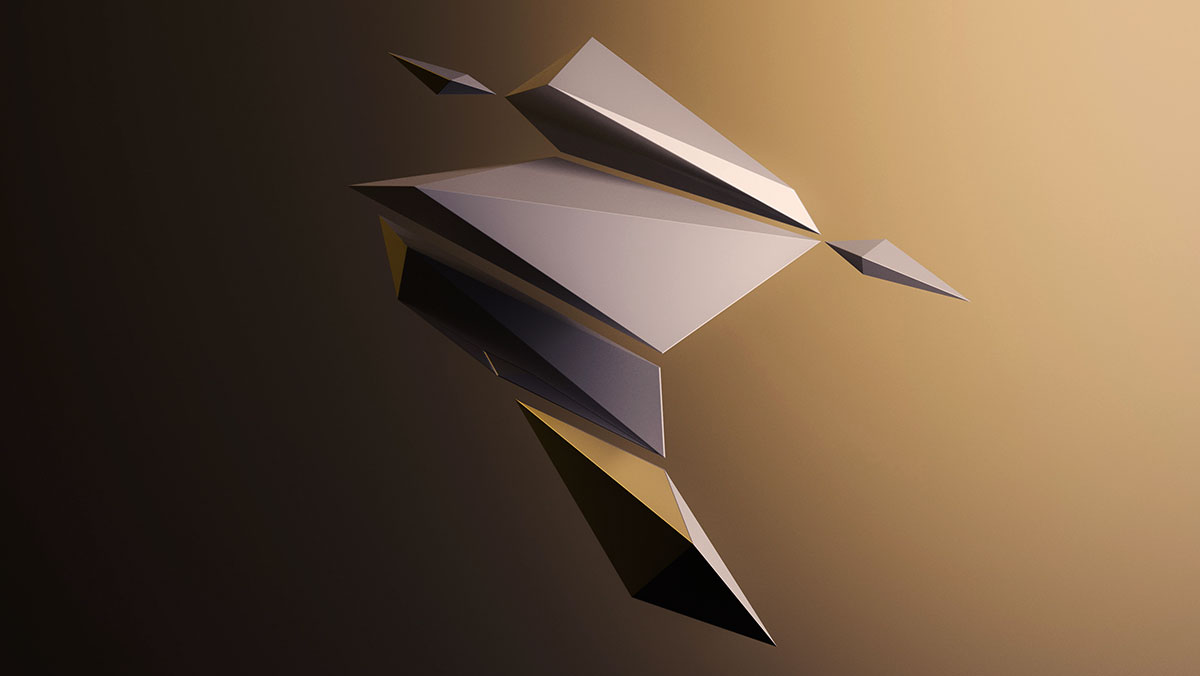 The pandemic has transformed the ways we work, socialize, and spend our leisure time – and, above all, it has changed how we communicate. So, any discussion on the future of branding should also cover the methods of communication people are responding to in this new environment, including those which the pandemic has accelerated and drawn attention to.
There will be post-pandemic recovery, but in the shorter term, brands – just like everyone else – will be forced to do more with less, maximizing every possible touchpoint. One of the tools emerging in this area, and a key method of communication, is brand storytelling.
Digging down to really understand storytelling, and what drives a story, seems like a key skill when we're talking about the future of branding. How else will we reach people who are saturated by brands day in and day out, and who are faced with a daily barrage of change and weighty matters on a global scale?
Deconstructing storytelling to its most basic elements leads us to the essential nugget within the story's conflict. Just think of your favorite film, television show, or novel and the external or internal conflict that drives it. Every person on earth battles their own internal or external conflicts – I want to make a difference to the planet but don't know how. I want to be a great parent but I am pulled in all different directions. I want to make good financial decisions but don't have the time to spend researching my choices.
Understand the conflicts felt by your target audience, and this is what will help you to craft a strong brand narrative and refine the brand's purpose. Your brand could be the joyful distraction people desperately need in their lives right now. Your product could be the essential go-to item that makes life run smoothly for a time-poor family. Reaching for your brand, over your competitors', could help your customer fulfill their wish to make a positive impact on their environment.
When we consider branding as storytelling, we must do so against the backdrop of a society in which millions of people have felt inspired to make a difference to their local communities and economies, improve social justice, and make positive strides in the fight against climate change. I believe branding is both a response to collective consciousness and an extension of it – and, in 2021, it is a response and extension of a purpose-fuelled, if careworn, society.
A strong narrative and compelling story, teamed with a carefully cultivated tone of voice and strong brand personality, are the underpinnings of an approach with enduring resonance, which we can expect will last well beyond Covid-19.
Genuine, credible, trustworthy
Today's consumers rely on branding more than ever before. The daily burden of making decisions – adults make 35,000 of them each day – is a battle, and we come to appreciate the small details that help us expedite the process. We also feel rewarded when we discover that, in the end, we deduced the right choice from the clues provided and this led to a high-quality product or service.
When brands deliver the unmistakable pack front cues which signal the product's quality and trustworthiness, it is helping to streamline decision-making, and setting consumers up for the reward of feeling savvy and intelligent in their choices.
But of course, the signals aren't just found on the pack front. Omnichannel communications have helped consumers to build closer relationships with brands – they know them, know what they stand for, and form a strong connection when they feel the brand's values align with their own.
Amid our digital leap forward, omnichannel communications can lead to potentially global reach. But the sheer number of digital media, critics say, is weakening the power of brand voices. The more advertising that is fed to us, the more we become numb to it. Meanwhile, lockdown businesses are bringing kitchen table innovations to the market, enabled by the new opportunities possible in today's digitally "flattened" retail environment. And with a future full of new products, new brands, new businesses, and new influencers, how will brands inform consumer decision-making?
As Imaginovation's Michael Georgiou recently told Forbes, "The modern customer is smart, tech-savvy, and research-oriented…what they really crave is a genuine, credible, trustworthy, and authentic experience in this hyper-connected, virtual world."
So, to be impactful and achieve reach, both the visual architecture and messaging must be synergetic, unique, steeped in meaning, and in tune with the needs of the audience. In packaging, this means the phasing out of old tropes, and replacing them with fresh expressions which give authenticity, locality, and purpose new meaning.
"The sheer number of digital media, critics say, is weakening the power of brand voices."
The future of branding is the evolution of authenticity. The pendulum is swinging away from the more cartoonish cues and representations of authenticity (a decade or two ago, chopsticks or a conical Asian hat were used to represent the authenticity of Chinese flavors). In the new era of branding, we are moving towards a more natural "corner shop" look and feel. The pared-back look implies sophistication as much as it does a localized consumer experience; at the same time, it elevates brand perception.
The packaging cues are not and will not be those of the past, so how do we now communicate factors such as luxury? The old elements – the metallic foils, the glitz and glitter – may still have their place and category, but these are beginning to be phased out in favor of a sleeker, cleaner aesthetic, with great textural consideration. The "ritual" of unpacking that comes with an Apple product, for example, is what many savvy brands set their stall by today. Packaging of this kind zeroes in on the customer's sensory experience and elevates it.
I'll use the Apple example here, firstly as a convenient segue into a discussion of tech and e-commerce, and second as evidence supporting the idea that a digital-first brand strategy in no way negates the vital nature of physical packaging. If anything, it only makes it more important to get it right.
Take away the bricks-and-mortar shop and there's no call for standout against a crowded supermarket shelf, thus the unboxing moment takes on greater significance. In our increasingly digital age, there are growing numbers of brands having only one physical touchpoint, and that's the packaging.
In this case, the unboxing experience makes the connection between your product and your storytelling tangible. When done right, it allows an immersive experience of the brand, in a way that captures hearts and minds – impossible to achieve in a virtual space alone.
Last year, we created more e-commerce renders than we'd estimated or planned for. The stratospheric rise of e-commerce has forced countless businesses, including ours, to turn in new directions. The aim being to optimize our designs to perform just as well on the virtual shelf as the physical one. The skill is to ensure a creative solution can work digitally and also in real life; it just needs to be considered differently.
While all of this turning and shifting could be enough to send branding into a tailspin, ideally our purpose as branding professionals will help us to continue to lead the dialogue, one in which we appreciate the conflicts involved in evolution, and which helps us to meet the challenges without fear.
—
As Brandingmag reached its 10th anniversary this year, we're putting together an original series that envisions a perfect future for branding. Ten articles will explore ten different sides of branding, each one through the eyes of an expert on the subject. Join our celebration and stay tuned for the next installment in the "Branding's Perfect 10" series.
Previously: Ivan Gurkov on marketing
(Branding's Perfect 10 – Absolute Marketing)
Next: Darren Evans on brand design
(Branding's Perfect 10 – The Future of Brand)
Cover image source: Fakurian Design