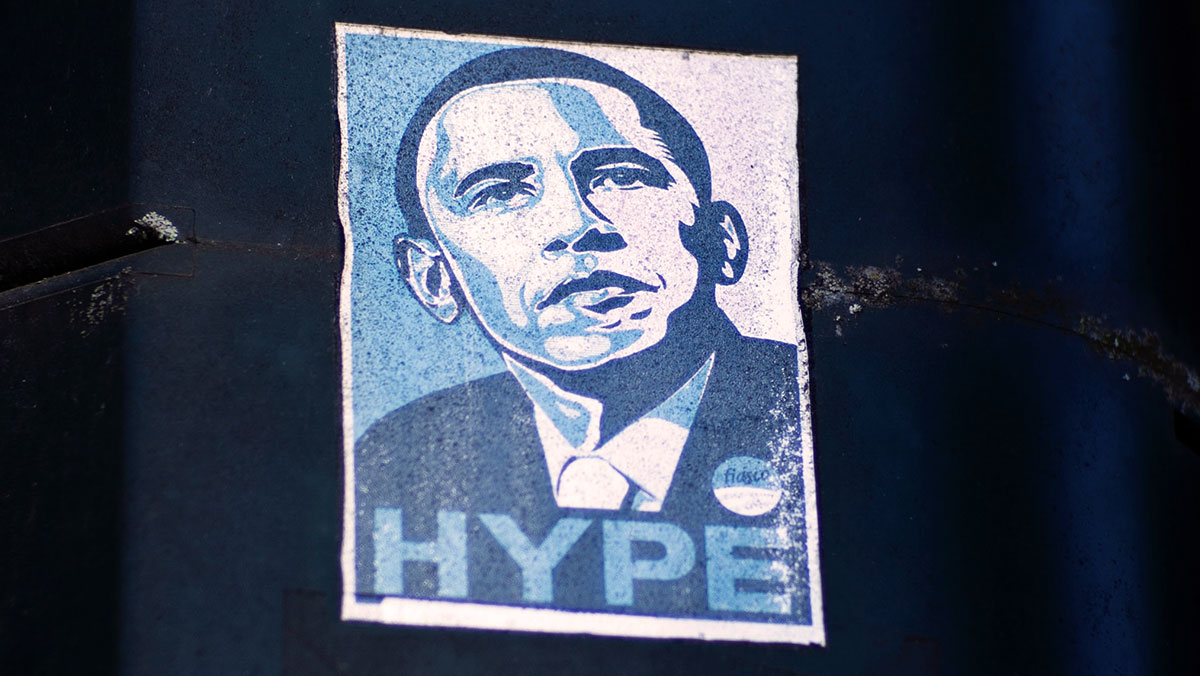 In his 2008 presidential campaign, Barack Obama utilized what is now a brilliant example of how to effectively use inbound marketing to beat bigger, better-funded rivals. Obama couldn't compete with Hillary and her e-mail blasts, telemarketing, direct mail campaigns, and TV and radio advertising. Instead of playing by the old rules, he made different rules altogether – many of which relied heavily on inbound marketing.
Obama reached out to all the citizens, irrespective of prospective voters, through his interactive messages on his digital media handles which inspired his supporters. In turn, the amount of content they created was unbelievable. He used storytelling consistently with compelling marketing messages that the audiences found relevant. Twitter spokeswoman Rachael Horwitz expressed that @BarackObama's 'This seat's taken' tweet was the most retweeted of the Republican National Convention.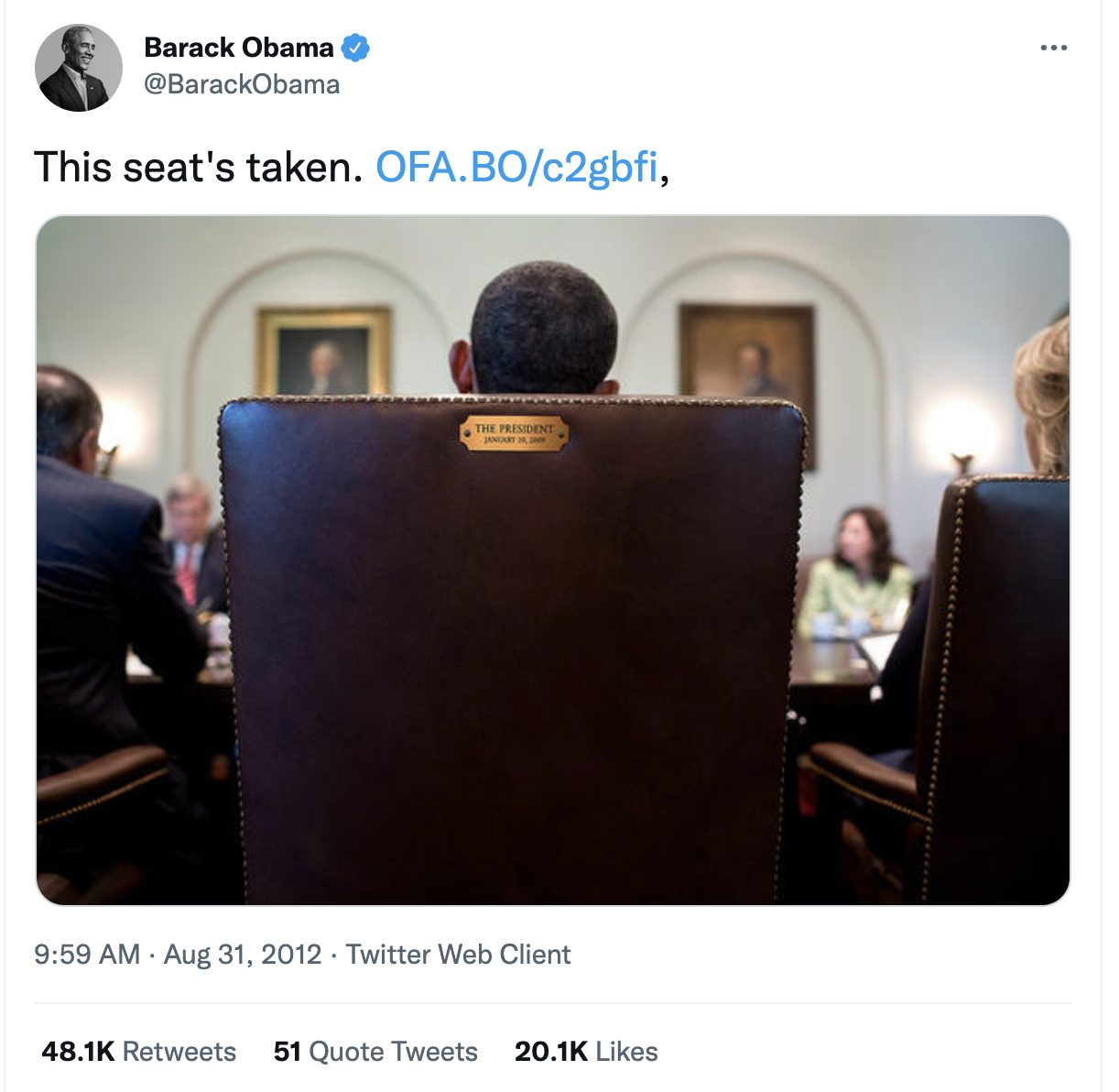 Another great example of reactive storytelling and inbound marketing strategy from the Obama campaign: He hosted an "Ask Me Anything" on Reddit and it was a small topic with the presidential election gamut in mind but it became a trending topic on Twitter and the amount of traffic that came to Reddit crashed the site. The call went from smart to brilliant.
The strategy worked for him and it has once again proved that, as a brand, you don't have to spend too much money to reach out to your target audience but take the help of intelligently created, interactive content that would compel your customers to reflect and ultimately become your loyal customer.
Ten years ago, buying a large e-mail list of "targeted names" and sending newsletters and offers to addresses on this list worked well. Internet users now routinely employ spam filters, and the National Canned Spam Act limits a marketer's ability to send "unsolicited messages" to people with whom the company does not have a relationship.
For years, companies have tried to reach consumers on the Internet using traditional advertisements like banners and embedded videos. Unfortunately, these companies often fail to make an impact thanks to new ad-blocking software that is becoming more widespread.
The concept of inbound marketing wasn't born until 2005. It began to show up in tiny blips and bleeps on the Internet in 2007 but it wasn't until 2012 that it really started to grow. Inbound marketing is the strategy of connecting with potential customers through materials and experiences they find useful. Using media like blogs and social networking, marketers hope to entertain and inform viewers with content they seek by themselves. Inbound marketing engages with an audience by connecting them with useful content through organic means, such as search engines and sharing links with friends. For example, a skillfully crafted blog post about a blogger's favorite product will speak to this potential customer in a way a banner ad can't.
A long, slow road to success started and eventually turned into what the world knows as Search Engine Optimization (SEO) and Inbound Marketing. An ever-changing cycle of optimization followed and is still the good fight fought every day by several marketers around the world.
According to a research firm, the average open rate for an e-mail blast has gone down from 39% in 2004 to 22% in 2008. Sending a piece of direct mail to a large list of people was an effective way to get business – just ask the credit card companies – because people looked forward to opening their mail. Mailboxes are full of junk mixed in with a few bills, so people pay less attention to them. Stop interrupting people in your target market and "get found" by them instead. To do this, you'll need to ensure your company's value proposition is truly remarkable.
The first method is to think across the traditional boundaries of your marketplace to alternatives, not just competitors. A classic example of this type of strategy is the iPod, which is an MP3 player.
The second method for creating a winning strategy in the era of inbound marketing is to be the world's best at what you do within your existing market rules.
Great content is one of the primary ways to get recognized by your prospects. For that, starting a blog is a great idea.
Blogging makes sense for many types of businesses for many reasons. First, a blog will establish your company as a thought leader in your market. Second, due to its dynamic nature and the fact you're creating new content on a regular basis, a blog will change your website from an online brochure to a living, breathing hub for your marketplace. Third, a blog gives your potential customers a way to engage with you versus being hit with a premature sales pitch; by conversing with your potential customers via your blog, you build trust over time, so that when you actually talk to them about your product and service offerings, they're prepared for your offering. Fourth, a blog will dramatically improve your search engine rankings; a blog is great way to create more pages on your site (each article is a page), and the more pages Google has to work with, the more your site shows up in the search engine results pages (SERPs) for dozens of keywords. And, because search engines like to see sites linking to one another, a blog helps your search engine results because other bloggers are far more likely to link to a remarkable blog article about your industry than to the products page on your website.
Tracking your progress in terms of rankings is an important part of SEO – and it's relatively easy. One of the data points you should check is how many of your site's pages are in the Google index. If the number of indexed pages seems lower than you expect (or zero), there's likely some problem with your site architecture and Google is not seeing all of your web pages. Monitor the number of inbound links you are getting to your website.
While inbound marketing is especially well-suited to any business that operates on the Internet, the truth is that it's an effective strategy for a wide variety of organizations in multiple fields.
Non-profit organizations have had great success with inbound marketing materials like social media campaigns and viral videos. These strategies help NPOs connect their stakeholders with the organization's cause, not only reaching individuals who are already interested in the topic but also providing easy-to-find information for others.
Developing an inbound marketing strategy
When you pursue an ideal inbound marketing strategy for an organization, you should concentrate on a three-step framework: plan, analyze, revise.
Plan
Before you create any marketing materials and put them into action, you should take some time to devise a proper plan. Determine what your ultimate goal is, whether it's selling a particular product, signing up new customers for a service, or any other desired outcome. Once you know what you want your inbound marketing campaign to accomplish, decide what you are going to offer the potential customer on the way to that goal.
Analyze
Establishing a plan will make it easier to analyze the impact of the marketing materials used. It is important to check relevant figures related to materials at regular intervals, such as how many views a blog post receives, how many readers clicked through to the sales page, and whether or not sales have increased since the start of the campaign. It helps to set incremental goals and benchmarks in your planning phase to give these figures comparative value.
Revise
You should revise your strategy once you have implemented your marketing plan and have collected data to determine its effectiveness. You can compile what you have learned and synthesize the lesson into a stronger campaign instead of starting from scratch every time. Keeping good records and making thorough reports is vital for this learning process.
Inbound marketing is an emerging and fast-moving field. Marketing school puts today's most advanced strategies in the context of a business with a lot of history. This helps tomorrow's top professionals avoid the outmoded, outdated concepts of the past while concentrating on how today's trends will change the way we market in the future.
Cover image source: Markus Spiske