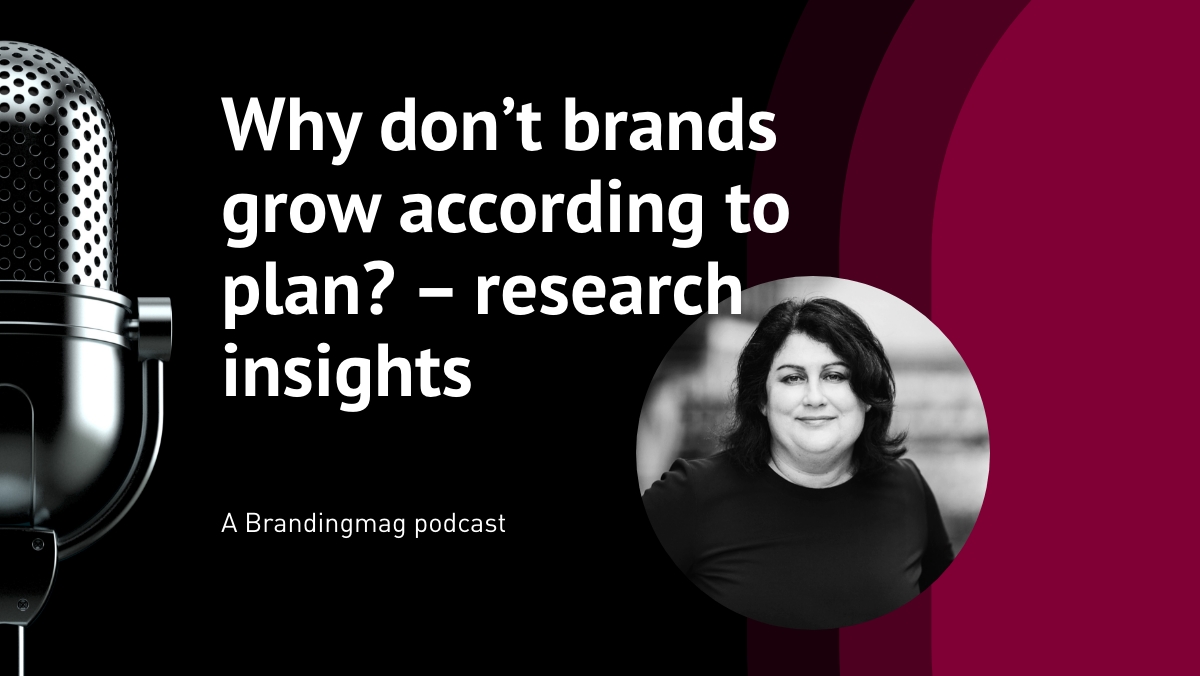 Guest: Prof. Jenni Romaniuk, Research Professor at the Ehrenberg-Bass Institute for Marketing Science
Branding over Wine is hosted by Martin Schiere, an A-grade marketer himself and a regular Brandingmag contributor. Martin is a seasoned, hands-on manager and commercial leader with over 15 years of experience in accelerating or restoring growth to organizations. He combines cutting-edge strategies and marketing insights with practical implementation. His expertise definitely makes this podcast stand out.
"If you have fuzzy definitions, you can't measure them. And so, therefore, you can't say if you're right or not."
World-renowned research professor Jenni Romaniuk of the Ehrenberg-Bass Institute of Marketing Science underlines why growth doesn't always match the plan and what areas to focus on when following brand growth: the customer base, non-buyers, availability, category entry points, and more:
Why physical availability is more than just distribution;

Light buyers, non-buyers, and penetration;

Category entry points and the 7Ws;

How to grow new brands;

The truth about consistency.
"It doesn't actually matter what you plan to do. If you grow, [by penetration] is how it will happen." — Jenni Romaniuk
Join Brandingmag's exclusive podcast to keep increasing your worth and let's prove that branding's rightful place is at the core of every business. If you're looking to grow your brand or community – locally, internationally, or across cultures – this one's for you.
Tune in to Branding over Wine on Brandingmag
or follow it on your favorite platforms:
Spotify | Apple Podcasts | Google Podcasts | Deezer