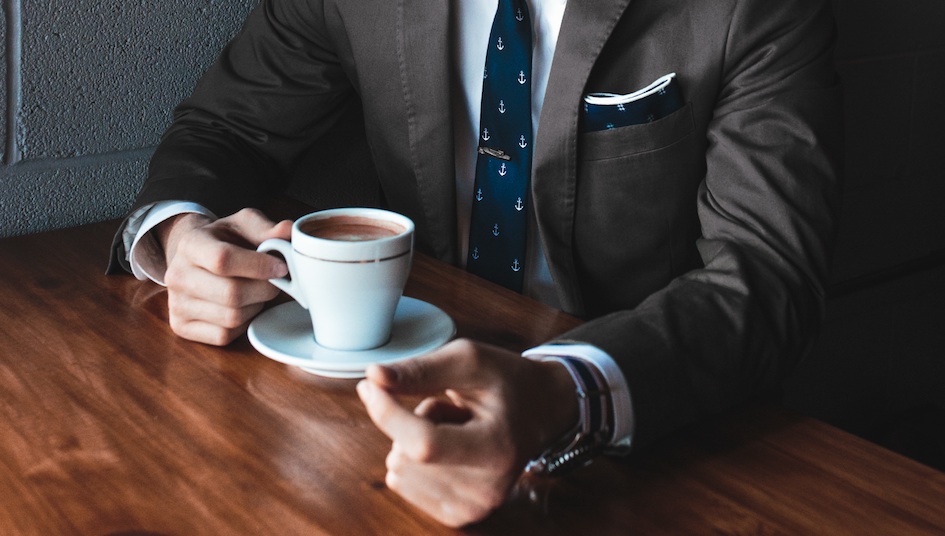 Many companies, even those with well-articulated brand identities, fail to reflect their distinctive qualities in their organization charts, specifically, falling short in the area of job titles. Others accentuate their uniqueness to a point of absurdity. Aligning titles with company culture is an important signal that a company's identity is truly woven into the fiber of the company. Titles serve multiple purposes: communicating structure and responsibility among employees, conveying authority and confidence to customers and demonstrating brand values to the marketplace. Achieving all three is a difficult task.
A liquor company is not the likeliest place to find perfect harmony between brand identity and job titling, but Patron Spirits Company, self-proclaimed maker of the world's finest Tequila, gets it. Their lush, visually evocative website celebrates skilled "Jimadors" who possess specific acumen to "uproot only those Weber Blue Agave with optimal sugar content." A company that describes its mission as "A Story of Perfection" smartly recognizes that a job title of "crop picker" would be a jarring disconnect. Celebrating the skill of Mexican farmers elevates their social status, supports the brand, and intrigues customers. This decision ranks up there with Apple's inspired "Genius" job titling for tech support.
Valve Corporation, a video game developer, has a very engaging employee handbook with this quote on the cover: "a fearless adventure in knowing what to do when no one's there telling you what to do." Self-reliance and self-motivation are the hallmarks of the company; they proudly summarize their lack of corporate hierarchy in the phrase, "Welcome to Flatland." Nobody has an actual title; each person takes on the role that they are filling at any given moment—strategist, engineer, or designer. The lists of credits on the games they ship are simply long lists of names in alphabetical order.
Zappos' similar attempt at flattening (its CEO, Tony Heisch, moved the company to a "holacracy" in 2013, removing chain-of-command titling), seems to have been less successful. In this case, fewer bosses and a level playing field caused confusion and a large exodus of employees taking exit packages. Likening itself to a city and ratifying a constitution might have simply imposed another cultural construct that was even less relevant in a corporate setting. Perhaps it was an intentional culling of staff by precipitating self-analysis. It certainly seems an unsettling disconnect with one of the companies' core values: "Build a Positive Team and Family Spirit." Families have well-defined roles and clear, predictable titling—grandparent, parent, child, aunt, uncle, cousin, etc. Was "holacracy" too pretentious? Not as intuitive or approachable as Valve's "Flatland?"
Cleveland Clinic is an example of instilling humility through a focus on "Empathy" as the foundation of the "Cleveland Experience." For them, it begins with Human Resources and is cemented in its decision to have each staff member wear a badge titled CAREGIVER. Doctors, food servers, lab technicians—all are visibly labeled to remind themselves and patients that they share one role and must behave accordingly; a doctor is as likely as a nurse's aide to stop and direct a lost visitor.
Service industries, such as hotels and restaurants, have a particularly difficult time creating titles because they have a preponderance of traditionally low-skill jobs. Wanting to emphasize exceptional customer service, some have taken titling to the edge of ridicule, by using titles that overreach. 7-Eleven calls their employees "Servant Leaders." Problematic in itself because no one wants to be called a servant, the titling also fails to connect to the company's brand position: "Positively Better."
"The goal should be to create job titles that genuinely reflect brand attributes where there is opportunity to be distinctive without becoming so unfamiliar or pretentious that they are laughable or meaningless."
Hyatt, in contrast, uses "room attendant" rather successfully, avoiding the potentially demeaning connotation of "maid" and reflecting the professionalism of "providing authentic hospitality." But onefinestay.com in Paris hits a home run with "Beep-Beep Runner" to attract intern-level "gofers" who will run around the city tackling myriad chores. Suddenly a job is transformed from onerous to fun and reflects the company's emphasis on "Handmade Hospitality"—all employees contributing to personalized experiences.
Ritz Carlton, so admired for delivering amazing guest service that it runs classes for other industries through its Leadership Center, has missed an opportunity, using titles such as "Turndown Attendant" and "General Manager." Do these titles reflect a company that believes in "Radar On-Antenna Up" as the way to stay in the moment to extend personal service?
In the fast food service category, Taco Bell calls its employees, "Champions," also exceeding the bounds of reason. What does their brand position of "providing craveable tastes and exceptional value," have to do with Champions? McDonald's achieves a better balance with its reliance on the term, "crew member," suggesting many roles working in tandem without an emphasis on hierarchy and in keeping with their positioning that "Simpler is Better."
Starbucks uses its aspirational brand positioning: "Inspire and nurture the human spirit," creatively, and successfully, by referring to all employees as partners and coining the public-facing title, "barista," for a coffee server. It works for them because elevated vocabulary is used throughout the company and supported by corporate behavior. Everything is labeled through the lens of their "Five Ways of Being," from products—Blonde Coffee—to "the Green Apron Book," the employee handbook that fits in the barista apron.
Surprisingly, airlines, where people get to float while working, use very mundane titling. Jetblue, with its brand promise of "Inspiration starts here," does not start with motivational job titles. Virgin America barely stretches the boundaries by using "Teammates."
Of course, the looming questions are whether job titles that are aligned with overall brand identity can affect workers' productivity and whether intriguing job titles influence performance. It would seem that some companies think so with titles such as "Gesture Writer" and "Director of Ethical Hacking." Every company has a receptionist; Houghton Mifflin Harcourt has a Director of First Impressions. No doubt, these employees are invited to speak at School Career Day.
The goal should be to create job titles that genuinely reflect brand attributes where there is opportunity to be distinctive without becoming so unfamiliar or pretentious that they are laughable or meaningless. A company that lets its industry category determine its job titling is missing an opportunity to reflect its distinctive identity, state its strategic objectives and attract employees who will be a good cultural fit.