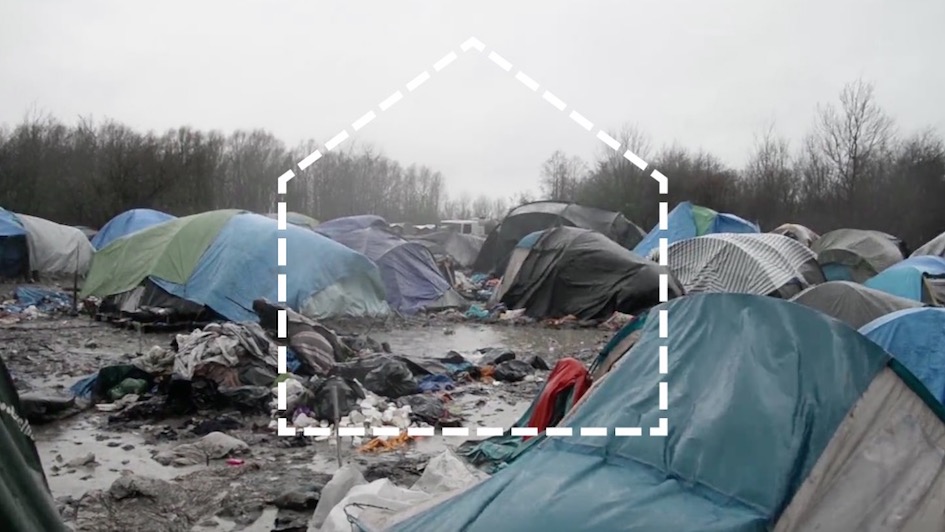 In the world of nonprofit and non-governmental organizations, focus is typically placed on executing philanthropic initiatives that seek to tackle the world's urgent needs and create long-lasting impact. This is sometimes at the expense of important brand building for the organization itself. With so many organizations advocating for immensely diverse and crucial causes, storytelling remains one of the most powerful ways to breathe life into a charitable organization. After all, the role of any brand is to craft a narrative which creates a fundamental, relatable, emotional connection—one that differentiates itself and delivers a distinct personality. Nonprofit brands are no different.

One of our nonprofit clients recently voiced a common challenge: "We have specific know-how and a specialized expertise, but we have some difficulty expressing ourselves in a convincing way, because we don't have a unique selling proposition." This is a key goal of branding and why telling stories and creating connections is crucial. A story sparks emotions, shapes experiences, and helps audiences feel, relate, connect, imagine, and understand. The story being told should deliver what the organization stands for, how it's distinctive, and why anyone should care about it. It also needs to convey the organization's ambition or purpose, inspire action and communicate a desire to achieve a societal greater good.

However that story can't be based on competition. Emphasizing the strength or superiority of a product or service is not a differentiating strategy for nonprofits simply because nonprofit branding is largely about establishing a personal connection, thereby evoking the urge to give. Organizations such as the Susan G. Komen Foundation, UNICEF, and Médecins Sans Frontières (Doctors Without Borders) are some of the most recognized names in the world because they communicate narratives that resonate broadly and deeply.
Susan G. Komen Foundation is founded with a bold, daring cause: "a mission to end breast cancer."  The Foundation built an instantly recognizable brand around its famous pink ribbon which eventually became synonymous with breast cancer awareness. The iconic ribbon spoke to an audience as diverse as they come, but share one thing in common: relating themselves with breast cancer. With successfully executed communications, product partnerships, and co-branding, Susan G. Komen Foundation mobilized an anti-breast cancer movement empowering people to express their support.
To be consistent and clear, a brand needs a distinct look and feel, as well as a cohesive system throughout all touch points.
Though these organizations directly compete for donation dollars, most know that there is no way (and no need) to argue that researching a cure for breast cancer is a more noble pursuit than for AIDS, Crohn's Disease, or Ebola.  Instead, they tell stories that pull at particular, respective heartstrings. For UNICEF, "children first" shaped the everlasting DNA of who they are and what they stand for. With a single-minded focus on positioning, UNICEF has delivered its brand promise consistently since World War II, evolving the brand without losing relevance. In sentiment-based branding, personal motivations and universal human values come into play; empathy, trust, and relevance are important determinants of building a connection with the audience.

Brand stories come across stronger when combined with high-impact execution. Visual language is a reflection of an organization's perspective, and a fundamental tool in imprinting a brand story, particularly in the social impact-oriented nonprofit space. To be consistent and clear, a brand needs a distinct look and feel, as well as a cohesive system throughout all touch points. Leveraging striking imagery goes a long way towards advancing a persuasive cause.
Médecins Sans Frontières (MSF) excels in storytelling, and creating captivating content. The heart of all communications are built on empathetic, inspirational messaging on a global scale — building awareness for the brand across borders.
Recently, MSF launched a Virtual Reality experience called "Forced From Home" that displays refugee camps in Tanzania, Lebanon, Mexico, and Greece. The 360° videos illustrate refugee camp living conditions from the eyes of MSF aid workers, creating engaging stories and interactive experiences. MSF has been able to deliver the utmost impact through messaging.

The opportunity to build a nonprofit brand is not essentially about raising funds or securing key donors; it is about ensuring ongoing relevance by capturing, distilling, and articulating a story in a simple, cogent, and engaging way. It is about creating connections through beautifully depicted moments. Regardless of an organization's cause, advocacy initiatives, or profit motive, the power of effective storytelling is sure to prevail.