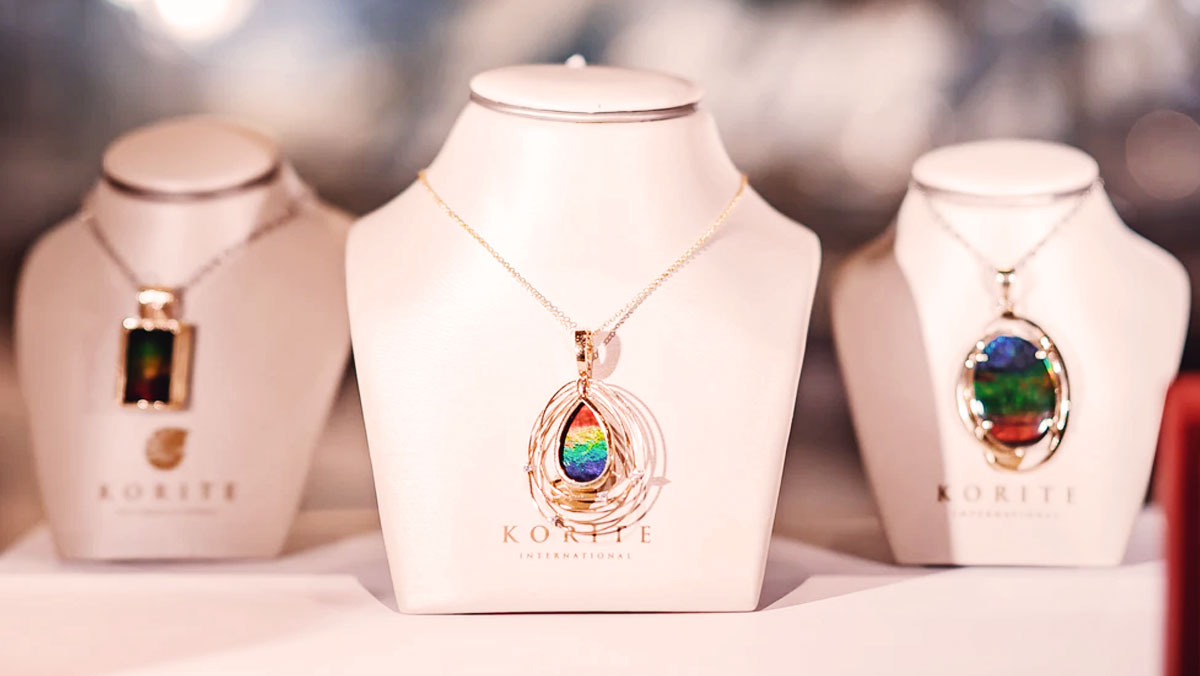 Some would assume that, with the rise of the younger, more conscious generations and with global financial difficulties caused by the pandemic, the demise of the luxury sector is near. In truth, retail and luxury are coping rather well and have started adapting to a different climate. Moving to online, with both store and social presence, should not be seen as a need but as an opportunity. The physical and the online should not compete but rather complement each other in an attempt to create the perfect blended experience for the customer — coexistence.
Robert Lockyer, CEO of Delta Global — a luxury packaging provider for retail — says physical stores are becoming an ecosystem of their own, in the need to create a combined online and offline experience. Brandingmag sat down with Robert to find out how luxury brands should manage this change and what is the direction of their movement.
Brandingmag: What is the state of the retail sector? Are physical stores being driven towards imminent extinction by e-commerce?
Robert Lockyer: Of course, the pandemic has currently devastated the high street, and from what we are seeing, online-centric retailers are still seeing robust trading. But brands are having to adapt by being creative and consistent with their messaging to customers, so looking at different ways to connect and remain relevant is crucial.
As the world remains mostly at home, people are looking for a form of escapism. Sweaty Betty is providing their customers with daily workout routines via Instagram, to keep customers fit and motivated, while we've looked to assisting consumers with sustainable thinking, by making suggestions of how to recycle or reuse old clothing and packaging. It's currently all about giving the consumer something to assist their way of living.
While there will be a short- to medium-term hibernation for physical stores, I believe in some ways we were over capacity on ground-level and a shrinking was necessary for customers to want to return. We've all walked a high street with more than one store of the same brand in the same vicinity.
Now it's all about the personal and creative experience, people add value to a sale. Purchases in this sector are often driven by emotion and feeling, so it's only natural that many jewelers still place greater emphasis on the physical 'brick and mortar' experience than on their e-commerce provision.
But it's about cleverly bringing this together with an online experience, while jewelry like an engagement ring is still seen as a 'once in a lifetime purchase', would-be brides are increasingly picking their own rings. And where might they begin their search for inspiration? That's right, the Internet.
Bm: Why shouldn't online shopping take over completely? Can you imagine a future with absolutely no brick-and-mortar stores?
RL: No, I couldn't.
Why would we want online shopping only? Look at the current situation — you would end up just living in your house and feeling secluded. People enjoy going out, it's a sociable thing.
We would restrict our lives, our culture, and our enjoyment. Moving forward though, retail must concentrate on the experience and the product. Previously, stores have become poor in merchandising, displays, and packaging. They've lost sight of what's important, the art of pure retailing, which has become part of the demise.
There's a saying I've always lived by: 'Packaging is the last opportunity to disappoint your customer.' You can do all the right things and then give the customer something in a badly packaged material or carrier bag which could completely change the entire experience.
Bm: Marketers talk about the rise of CX as the main driver for buying decisions and loyalty. Isn't an in-person, physical presence a better tool for achieving great CX than online is?
RL: It's a blended experience, you need both. You can, for instance, make an online experience appear more human. We've learned, through AI and chatbots, that this can be done in many ways.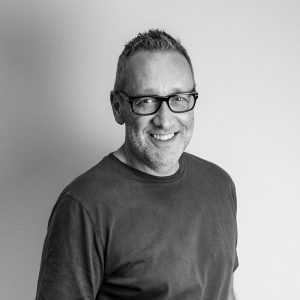 Customers react well to a warm, welcoming smile, a compliment or show of care and assistance. We must remember, when buying something luxurious such as an expensive piece of jewelry or even a wedding dress, we want someone with expertise to educate us on fit, style, and quality, right through to pairing the item with other clothes. It remains difficult to do this without a physical presence, and a customer wants to feel special in these moments — but we can adapt our practices to intertwine digital services. For instance, stores could integrate appointment booths whereby you order a coffee upon arrival, or fill out a survey on your height, size, and dress cut preferences, and an app could generate a personal guide on how to shop for your chosen selection.
It's about knowing when to use that human or face-to-face contact. Digital can make things more streamlined, efficient, and socially distanced — at a time where the pandemic has heightened the need for less staff and fewer customers in stores — but this doesn't mean that, by going online, you cannot achieve a personable and physical presence.
Interacting on a human level is key to your digital strategy and vice versa. Why not follow up an online sale with a personal video from the CEO thanking the buyer for their purchase? Or a social media message three months later, asking them how they are finding their product and offering insight on how to keep it clean and to its best standards. Then, a year later, dropping them an email about how they might recycle, reuse, or exchange their item for a discount off their next purchase. Retailers must offer the customer something of value to them and a service that feels as personal as the face-to-face selling tool always has.
Also, the age of the shopper can affect channel preferences, so brands must consider who they are targeting the product to.
Bm: What about the luxury retail sector? How do luxury brands maintain their heritage and out-of-the-ordinary feel, mostly built on personal human connection, in the online realm?
RL: The luxury sector will always do well, as people aspire to things and brands must continue to do what they do well, including producing quality, ensuring high-level customer service, and bringing the feeling of specialty in both the experience and the product.
Messaging must be consistent across all platforms, not just online. Just look at Tiffany & Co., who are acclaimed for their turquoise branding. This year, the company has opened Europe's first 'Blue Box' café and taxis in Harrods, Knightsbridge. The immersive and striking interior radiates luxury and creates the illusion that you are dining inside one of the brand's famed jewelry boxes. It's all about maintaining their heritage.
Bm: Better design and multi-sensory experiences have always been part of a luxury brand's presence. How can brands evolve on this topic and truly give the inhuman, online-shopping experience a run for its money?
RL: It's about creating a coexistence, both online and offline — the internet, social media, and apps are all part of life now. Online retailers have the opportunity to be interactive and engaging to customers on a daily basis, something a store cannot do. Retailers must appeal to a customer's lifestyle so how can your online platforms drive customers in-house?
Chanel, for instance, recently introduced its Coco Crush jewelry design, with an inspirational quilted motif referencing the free-spiritedness of the equestrian world. The brand produced a short online film connecting the range to the concepts of 'impulse' and 'freedom', and telling potential buyers they would own an 'empowered attitude'. The ring was, at the time, only available to buy in-store, but the brand used its website as an effective advertising platform to associate its brand with liberation, empowerment, and decisiveness in the minds of female consumers.
Bm: Packaging has a lot to say in retail but, for the luxury sector, it's as important as the product itself. Is it possible for a luxury packaging to be worthy of the product and environmentally-friendly at the same time?
RL: Yes, of course. So it should be. Not only is sustainability one of our four key pillars but we also live by the motto of the R's: Reduce, Reuse, Recycle, and a fourth, Repurpose. This is at the heart of everything we do.
While we work to reduce waste by any means, I believe people must see an opportunity in 'waste', all the same. We must educate our supply chains by using data and automation, we can severely cut our waste down and also cut disposal costs. But, by monitoring the waste production, we can also monetize it or recycle it back into the supply chain, through reclaimed paper handles and other packaging — this works for almost every industry. In fashion, waste shoe leather is being turned into tablet and mobile phone sleeves or even handles on bespoke handbags.
Bm: Younger generations (Millennials and GenZ) are the main adopters of online shopping, are becoming more conscious, and don't see luxury brands aligning with their values. Does this mean that physical, luxury stores are stuck with an audience that is older and slowly declining?
RL: Exactly the reverse, as Millennials and Gen Z's progress in career and life aspirations grow both for success and symbols of this, therefore they will look to buy luxury. Luxury is becoming stronger and more desirable in particular for its innovations in sustainability and experience, which are crucial to the younger generations.
While we actually see older generations sticking to preferred brands, it is the younger generations who will drive the new luxury. They are much more brand-savvy and whilst value is also important to their purchase, we see them underpinning the successes of the second-hand market brands such as Vestiaire Collective and Heat Boxes, that curate luxury fashion boxes for a lesser price tag.
Bm: Not too long ago, Millennials were blamed for the demise of the diamonds industry, with the main factors being both the lack of means and desire for purchasing such luxurious items. Is it possible that the rise of young generations will force luxury brands to change directions or stand down completely?
RL: Luxury will always remain aspirational and this generation has actually spurred the 'treat yourself' era. In some ways, the younger generations have already forced luxury (but predominantly the retail sector) to change direction. Whether that was to move online and adopt social media, produce experiential shopping hubs, or greaten their sustainability agenda… but while people are beginning to wish for less, they look to luxury and quality items to love for longer.
Bm: If you think 10-20 years in the future, how do you see the luxury sector? Will it last? Will it give in to the pressure of the online? What can luxury brands do to prepare for that future?
RL: The luxury sector is already online. It continues to innovate, aspire, and lead in its initiatives. Quality will never go out of fashion.
Cover image source: yiran_ding