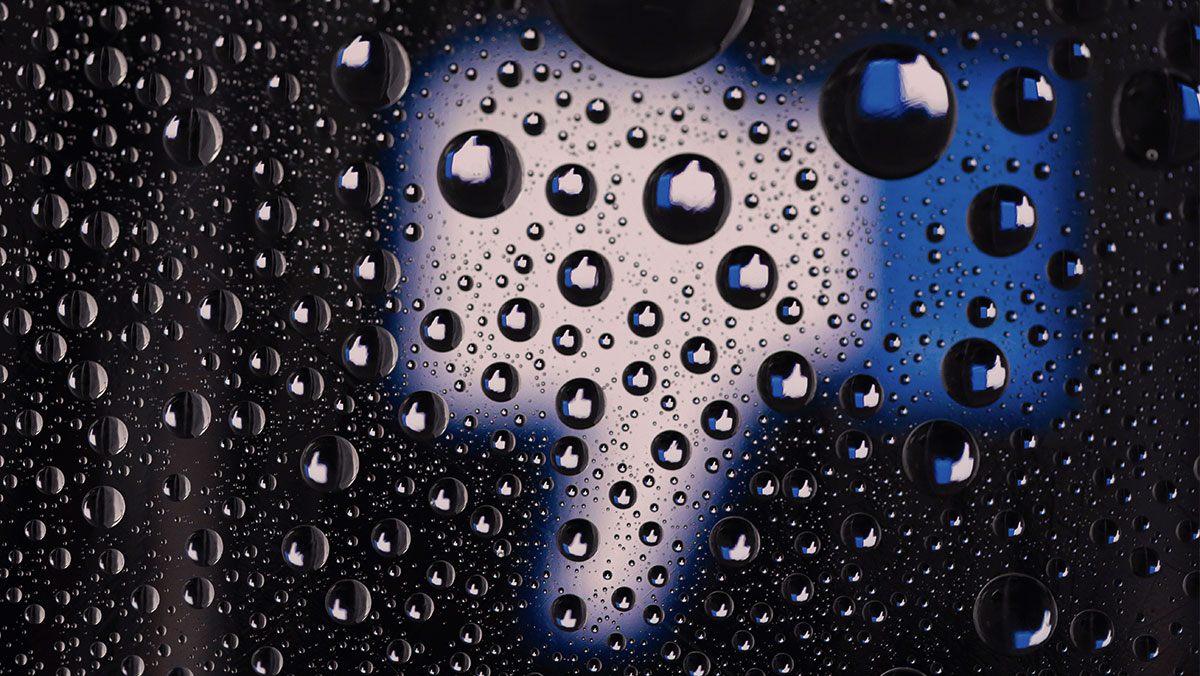 Social media has many appealing traits for marketers. A vast number of people use it – 2.6 billion people were active on Facebook last month alone. There are lots of advertising options, different platforms, content formats, influencers, and other elements that provide a great mix of owned, earned, and paid opportunities. Finally, there are hundreds of data points that offer insight into how people are engaging with your brand.
Social media promises an almost utopian dream for marketers, perhaps explaining why Facebook's ad revenues are close to $20billion each quarter. Recently, though, some big questions have been asked about the true value of social media. Huge brands like Adidas are publicly pulling back spend on digital, many commentators are questioning the value, particularly in terms of reach, of owned social media channels for brands. And, there have been ongoing questions around fake accounts, ad fraud, the transparency of influencer marketing, bots, overuse of sales activation tactics, and what is, or isn't, a vanity metric.
Social and sales performance
Across much of this debate, the most important consideration for brands is often neglected – how much does investing in social media really shift the sales needle, and what is the right approach to maximizing the investment made?
In many senses, the bigger the brand, the easier this question is to answer: If you are big, paid advertising offers the cheapest way to reach the most people. And that is its core value. This argument was perfectly put by Jerry Daykin in Eat Your Greens, and can perhaps best be summarised in his words: "Social media can influence the opinions and actions of millions of people. The vast majority, however, will never like, comment, share, or actively engage with brands." His message is clear – the value of social media is that you can reach large audiences efficiently with social advertising.
However, many people's understanding of social media is based on personal experience or has been heavily influenced by some of the more interesting and media-worthy success stories told about challenger brands. So rather than looking too closely at big brands, for which Eat Your Greens is essential reading, it is perhaps more interesting to look in detail at some of the fast-growing challenger brands most known for their success with owned and earned social media.
Owned social as a growth engine
Today, Anastasia, founded in 1997 as an eyebrow specialist (and now with annual net sales of $340 million), has 18.3 million followers on Instagram, with more than 7 million engagements through the platform each year. In many ways, it is the poster child for social media – often being used to suggest that anyone can start a company and use a social media account to grow into a global brand. However, while there is an aspect of truth to that narrative in Anastasia's case, there is also quite a bit more to the story than just Instagram.
Before the Instagram account
Prior to 1997, Anastasia Soare, the founder of Anastasia Beverly Hills, had been working in a salon doing waxing. She had success building a client base for eyebrow waxing which was not really a thing at that time. That client base encouraged her to open her own salon – in part due to demand, and in part due to the limited products available, she launched her own line of products in 2000.
Typically, this story now skips 12 years and moves straight to becoming an early adapter on Instagram. However, there are some notable events that take place during that time. One of Anastasia's early clients was an agent for some high-profile models who became customers. Over time, a celebrity client base including Michelle Pfeiffer and Naomi Campbell built up. A key moment came in 2006 when, via her celebrity connections, she appeared on the Oprah Winfrey show. In 2010, she opened a second salon with other outlets following soon after.
It is also worth knowing that, according to Zion Market Research, global cosmetics revenue grew from $33.3 billion in 2010 to an estimated $532 billion by 2017, and is expected to reach $863 billion by 2024.
So, before the Instagram account was even live, it's helpful to understand that Anastasia Beverly Hills had multiple stores, a significant celebrity following, had appeared on the most popular national television show in the US, was well-positioned in a market seeing explosive growth, and was already growing into a successful brand.
Instagram and its impact
Anastasia Beverly Hills joined Instagram in 2012. Very quickly, they started sending celebrity friends and influencers free product samples. By the second quarter of 2015, Tribe Dynamics estimated Anastasia Beverly Hills' earned media value from Instagram had reached $46.5 million. Achieving this was mainly down to being regularly featured on the Instagram channels of many other people, at least 600, who each had 50,000 to a few million followers. Undoubtedly, this earned media helped its online sales in the United States increase by 150 percent in 2016 and supported retail sales which rose more than 100 times from 2012 through to 2015. This is a small brand achieving significant and rapid growth, with earned media from sampling and endorsements – two of the oldest marketing tools in the box. However, Instagram undoubtedly amplified the impact and played a clear role in accelerating the brand's growth.
It is worth noting that Anastasia never achieved the same impact on other channels and that the brand is currently struggling to grow. These recent problems are not down to a single factor, but with Instagram becoming an increasingly paid channel, with Anastasia's lack of reach on other channels, and with the additional challenges around using 'influencers' today, it's likely that owned- and earned-led social, even in the most exceptional cases, can only help you scale so much.
N=2
While Instagram is important, YouTube is the world's leading beauty platform. There are more than 1.5 million beauty videos (accounting for 4.6 billion views) uploaded each month. In the past, established cosmetic brands accounted for a relatively small share of YouTube views. It was very much the domain of the challenger cosmetic brands. For example, eight-year-old, UK-based Charlotte Tilbury has ten times as many YouTube subscribers as the average legacy brand. Key to their approach are 'vlogs', that not only teach consumers how to apply makeup but also promote "micro-influencers" – those with 10,000 to 100,000 followers.
In effect, Charlotte Tilbury has used the same strategy as Anastasia but on YouTube – getting others talking about the brand by sending them free products. Again, it is important to note that Charlotte Tilbury had been a celebrity make-up artist before launching a cosmetics brand. She was known and credible and had a set of existing high-profile connections happy to share videos about her products. Her approach to social has clearly played a role in the brand going from £0 to £140 million in sales in just a few years. However, many other things have also been happening, including significant venture capital investment, many new physical outlets, plenty of traditional press, and benefiting from the same surge in the market as Anastasia.
Earned media, via social, has undoubtedly played a significant role in the rapid growth of both these brands. However, it is also important to understand that most of the earned media came via hundreds of influencers keen to associate themselves with an existing celebrity-backed brand, and not via the brand's own account. In addition, both were early adopters of social channels which were exploding in popularity, and both were part of an industry seeing fierce overall revenue growth. So, these stories are more complex than some people like to present them. These are not brands built just by posting great content on their own social media channel. These are brands that leveraged celebrities and influencers to generate low-cost earned media using social, where in the past, brands would have used more traditional PR to achieve the same.
The norm
Charlotte Tilbury and Anastasia are not the norm – they are the exceptions. They are two examples held up to show social media can play a key role in the success of brands. However, we have seen that both were in the right place, at the right time, with the right celebrity-backed proposition in a growing market.
However, they also show that as you scale the reach of owned and earned social, even when you are successful, becomes less and less significant. For most brands of any scale, owned and earned social plays a tiny role in supporting brand awareness or purchase.
Big brands
For big brands, owned and earned activity is, or certainly should be, something of a side-line activity. It is not that it has no value, it is more that it just cannot achieve the same reach and scale that paid approaches can. TikTok is a great example. On face value, we think it is growing virally – that its growth is somehow organic and driven by word of mouth, or perhaps the power of the channel's content or user experience. The reality is TikTok is spending around $3 million a day on advertising in the US alone (with current ad revenue globally being $0.5 million a day). Much of this spend is on Snapchat ads, but they are also spending on in-game ads and on traditional channels like TV. Most of their growth is not down to word of mouth, or great content, or social media – it is mainly down to spending a fortune on ads to build an audience.
Similarly, Facebook spent around $1.5 billion on advertising last year, mostly on traditional channels like TV. They do this because it is the most effective way to keep people coming back onto the platform at scale. Big brands need to have a big reach to maintain or grow their revenue. Owned and earned activity simply does not offer anywhere near enough reach on its own.
So far, we have not really talked about content or engagement metrics. Clearly, content matters, regardless of whether we are talking about paid, owned, or earned approaches. However, we do need to be careful about the value we attach to 'engagements' and 'clicks'. Comments, shares, likes, followers, etc are never a bad thing. And, we have already seen that for two small brands a lot of influencers sharing content about the brand generated significant earned media. But TV is still considered to be the most effective channel for advertising and yet people do not 'engage' with it. Print and radio are highly effective and yet people do not 'like' or 'share' the ads. Likewise, data from a Nielsen study showed a less than 1% correlation between digital ad engagement/click-through rates and ad recall, brand awareness, and purchase intent. In effect, 'engagement' is not a measure of effectiveness – at least in terms of what matters – improving sales performance. Yes, more engagement does equal more reach – but typically so little that it is almost irrelevant for big brands.
This is an important point because much of the content that is effective in building the brand, or in activating purchase, is not necessarily going to provoke an avalanche of engagements. And similarly, as shown by the Nielsen study, content that does provoke a reaction is not more effective in building the brand, or driving purchase, than content that does not. There are one or two golden examples, like the John Lewis Christmas ads that people love and share, that are both highly effective at building the brand, and at getting some extra earned reach via 'engagement' and media coverage. However, these are the one-in-a-million examples where the millions invested in the quality of the creative execution pay out hugely. They are not really great examples of what social media can do but rather, they are great examples of what great creative campaigns can do.
The value of social
Social media is the most wonderful tool for marketers. It offers reach, connection, and insights that can help brands of all sizes grow. However, many brands' investment in social is far from optimal. Many are still spending far too much chasing owned or earned reach, many are spending nowhere near enough on paid, and many have content that is optimized to deliver engagement, not improve sales performance.
The social media giants themselves are, in a strange way, setting the example others should follow. They are focussed on investing their marketing spend where it offers maximum reach – often TV, radio, and print. Challenger brands in the social space, like TikTok, are spending fortunes on competitor channels like Snapchat because it allows them to reach the right audience at scale, instantly. Building an owned community across a host of channels and using influencers to amplify their reach would likely take years longer and cost significantly more per new customer acquisition – it simply does not add up as an investment. This is not to say they should not have owned social accounts, or build owned channels, or do PR to create earned media, but they should be prioritized and budgeted in line with their impact.
To achieve maximum value from social, marketers must understand the cost and impact of different activities on sales performance. Then allocate budgets and focus content, accordingly. This sounds simple and obvious. However, it is not easy when there are so many 'influencers', and parties with vested interests, talking up the value of owned social, earned media, and content marketing. Relatively few people seem prepared to suggest that, in most cases, buying attention is significantly cheaper and more effective than trying to earn it.
The last word
The best actionable summary for marketers, on this subject, comes from Jerry Daykin, again in Eat Your Greens: "Ignore the temptations of real-time engagement data and focus on measuring what really matters:
Reach (how many of the right people did we reach?)
Resonance (did it make them think the right things?)
Reaction (did they take action and eventually buy from us?)."
Cover image source: Barefoot Communications