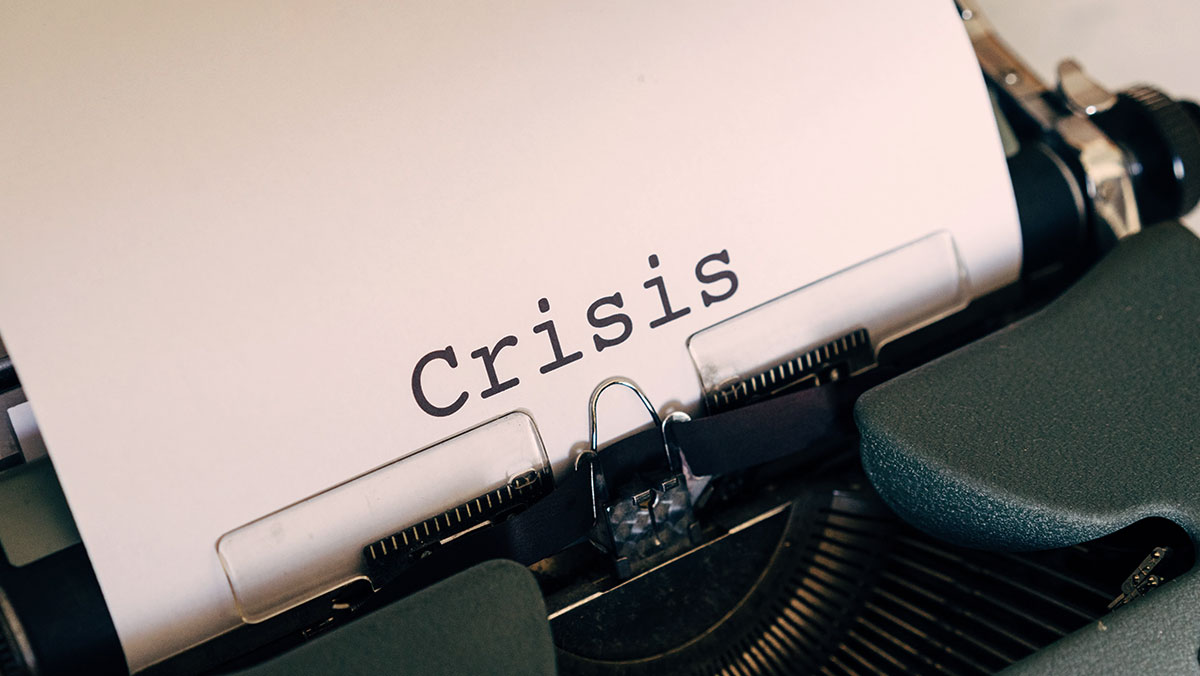 Content marketing is your vehicle for connecting with customers. As such, it's a critical tool during a crisis, where your job is to reflect the conversation that's happening while appealing to the current and shifting customer needs.
When the crisis has passed, it's imperative that you take time to assess what your content marketing should look like and what changes need to be made before jumping back to your "normal" strategy.
Don't let a crisis catch you off-guard. Learn more about how to shift and evolve your content marketing during and after a crisis, to speak to your community, get connected, and stay relevant.
Content Marketing During a Crisis
During a crisis, customers are constantly bombarded with new information about what's happening. As these messages change from one day to the next, it's important to get out in front of what's happening and use content marketing to connect and keep customers updated without overwhelming them.
Creating content during a crisis in real-time is difficult. Not only does it take time to shift your messaging and strategy, but you're not always certain about whether you're hitting the right tone or not – it can be risky to speak up during a crisis.
However, that doesn't mean you should shrink away and get quiet. Instead, now is the time to take those risks and get into the conversation, falling on your brand values as a guide for what you'll say.
Shift Your Social Media Messaging
In our digital world, much of this content marketing is done on social media. The experts at Buffer have shared some tips for connecting with your audiences on social media during a crisis:
Remember: This isn't an opportunity. This is not something to capitalize on. However, that doesn't mean that you shouldn't be promoting your business. You need to sell to survive, so continuing campaigns with shifted messaging to reflect the current climate is crucial.
Evaluate: Re-think the tone of your messaging and campaigns. While you should still be posting on social media, take some time to evaluate your messaging and campaign plans. Look at what other businesses are doing and what your customers are posting about. You can do this with social listening: Search relevant hashtags and see what your customers are posting about.
Look for ways to help: Ask your business an important question – what role does my brand play in this situation? For example, entertainment brands could release products (think: Disney+ releasing Frozen 2 early) and exercise brands could consider offering free classes on social media, both of which are great examples of supporting customers in a way that customers need at the moment.
Remember: This isn't an opportunity. This is not something to capitalize on.
Shift Your Content Creation
If you have a content calendar in place, now is the time to revise that calendar and consider swapping some topics for content that will be more relevant to the current climate. For example, if your theme for the upcoming month is "Connection," during COVID-19, you would shift your content to focus on fostering digital connections to avoid sounding tone-deaf with content that isn't relevant.
If you're not sure how to shift your content, use these tips to get started:
Talk to your sales teams. What questions or concerns are coming up during calls and in emails? This is a sign that content on those topics would be useful.
Do your competitor research. What are your competitors publishing and talking about?
Follow trends. Which topics are trending on social media or in search (the latter of which you can see with Google Trends)?
Content Marketing After a Crisis
Content marketing is a tool to continue sharing your voice and taking your place in the conversation. As you look to shift your content marketing – and catch your breath after the stress of the crisis – here are some important details to keep in mind.
Cater to Your New Audiences
While your brand values are still the same, your demographic may have changed, which means your messaging and content needs to change as well. For example, if you now offer virtual services, you have to speak a different language to attract customers and clients who are interested in this new service model.
As you look at your post-crisis audience, ask yourself:
How will our brand remain united as one if you now have multiple audiences?
What words, phrases, imagery, and needs does our new audience have?
Which platforms is this new audience on? Do we need to shift to new social platforms?
What type of content do they care about? For example, do you need to start investing in video?
Move From Reactive to Prepared
No longer can we assume we'll never need a crisis plan. Going through any type of crisis teaches us that life can shift at any moment, and if it does, you need to be ready. While you don't need to predict when the next major world shift will happen, you do need to prepare for it now.
In Transparency in Content: Critical Now and Always, Caroline Liller explains the key elements of a crisis plan so you can be ready if there's a next time:
Guidelines for developing the narrative;
Appropriate social channels for communication;
Established employee roles and committees for execution;
Enabled conversation-monitoring tools for better live data.
Stay Engaged
Post-crisis is the most important time to stay actively engaged on all platforms – from email marketing to social media. You want to remind customers that you're there for their needs and are shifting alongside them. Here are a few important methods for staying engaged with your audience after a crisis:
Email marketing: Send more content-based emails that provide educational or entertainment value, not just CTAs for selling products.
Live video: Connect with your audience in real-time to develop deeper connections of trust.
Events: Bring your community together, online or offline.
Social media posts: Don't ignore daily social media posting. Show customers that you're not going away and that you're there for them each and every day.
Get Your Crisis Content Marketing Right
While none of us know what will happen or what the future holds, knowing how to manage your content marketing – including messaging, social media posting, and website content – during and after a crisis, ensures your success. Use these ideas to stay in the conversation, shift your content, and stay connected with your community during and after a crisis.
Cover image source: Markus Winkler