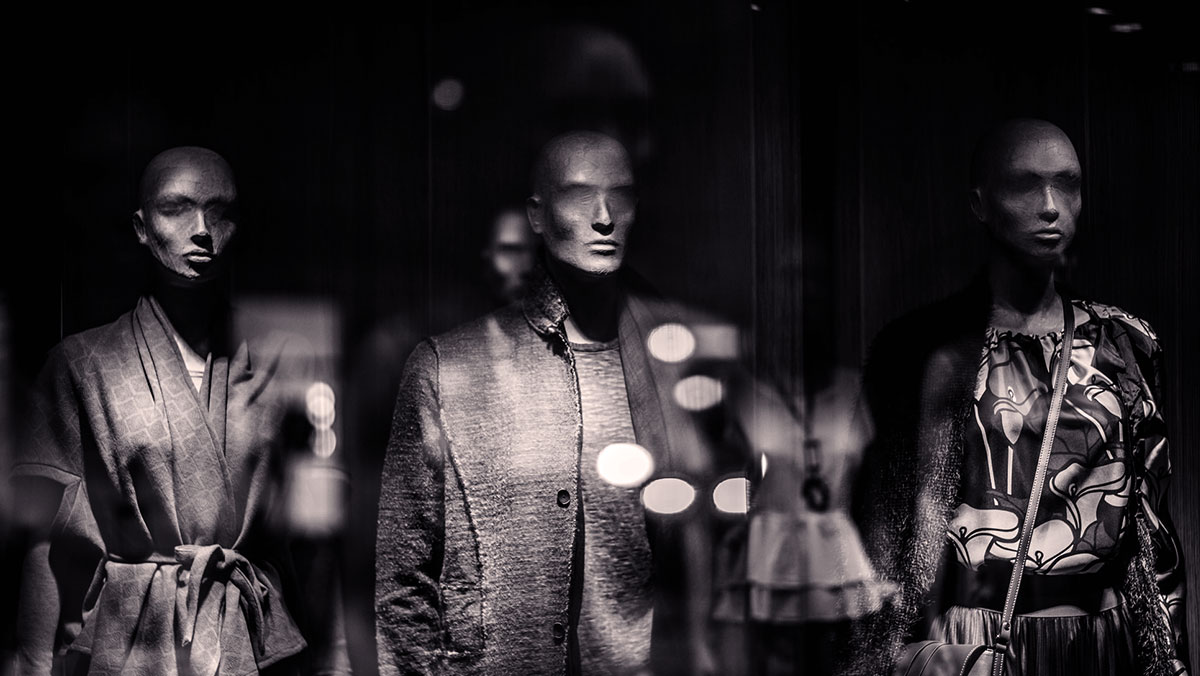 Luxury has been fixated on novelty in the search for originality. Yet newness may be losing its luster as it comes up against big societal and environmental questions. Brands haven't been blind to this shift with a recent acceleration in new thinking, revelations, and radical new approaches when it comes to creating anew.
The current crises in climate coupled with the disruption of the Covid-19 pandemic have foregrounded a desire shared by many to slow down and reflect on our actions. To pause the constant production and accumulation we've innocently named "progress", and take time to rethink and redesign the future where the picture isn't so rosy. For many, particularly younger generations, it appears rather a lot is frankly unsustainable and reckless.
For luxury, one of the big questions is: how does it continue to innovate? Is it possible to retire constant newness for newness's sake? What kind of transformations do we or should we actually value? What future are we creating?
Back in May, Gucci's creative director Alessandro Michele shared diary entries from his home in Rome entitled 'Notes From The Silence'. In it are a series of reflections; foundational questions around his own actions and the environmental damage of the fashion industry, a subject we are increasingly aware of. He wrote, "Above all, we understood we went way too far. Our reckless actions have burned the house we live in. We conceived of ourselves as separated from nature, we felt cunning and almighty. We usurped nature, we dominated and wounded it." In response, he describes a new beginning, whereas creatives we take more responsibility and build a less destructive future. For his part, it starts with an announcement that Gucci will "abandon the worn-out ritual of seasonalities and shows." A brave move to step out of the ring at certain points during the fashion year.
The idea is: less is more. Fewer collections and less excessive newness. In its place, more time for creating better, for developing a dream and even Michele believes in "the promise of an epiphany".
"Above all, we understood we went way too far. Our reckless actions have burned the house we live in." –Alessandro Michele
He's not alone. For countless independent luxury brands with environmentally-consciousness built-in, smaller and more sustainably produced collections have long been the reality. Due to the extended pause on production for much of 2020, this autumn, some brands are selling a very limited number of items including archival pieces. Irish-based 31 Chapel Lane announced their discrete collection that "continues to build upon our established values of integrity, quality, and sustainability".
This notion, that less is more, goes hand-in-hand with the thought that creativity comes from constraint. Or, as Orson Welles put it, "the enemy of art is the absence of limitations". This has been critical in powering thinking, particularly when it comes to inventing sustainable materials. Circular design is vital in preventing further environmental damage so a key focus has been on what can be produced purely from waste. Meet the new materials.
From well-known bioplastics to the wonderfully-niche, new products are being fashioned from the most improbable materials. The ReBurberry Edit uses lightweight ECONYL® made from regenerated fishing nets, discarded fabric, and industrial plastic, seamlessly fitting the urbane modern look of the brand. The Shellworks transforms the discarded shells of lobsters into a paper-like compostable material. Meanwhile, eco-packaging is finally popping up in Champagne, something to celebrate.
Haeckles, a beauty brand out of Margate, has been one of the recent success stories. Their environmentally friendly products and off-white mycelium packaging – a kind of living breathing mushroom pulp, that can be grown, recycled, and readily decompose – have gained much attention, and are stocked today across many of London's most iconic and curated stores. They've innovated not only products but trialed a new way to shop, selecting a couple of days where no form of money was accepted in their Margate store: Trialing the circular economy, watching how the day unfolded, and the incredible interactions with their customers. Haeckles is one of the many small giants continuously innovating in this space, spurring on the conversation, and making sustainability eminently chic.
One of the crucial shifts we are seeing is a psychological one: making the old ultra-desirable. As a society, we've long been sold the unblemished newness things. But this is changing, upcycling has come to New York, London, and Paris. When Vogue Ukraine fashion director Julie Pelipas walked to an haute couture show in Paris in an extremely oversized men's suit pinned with big bunches flapping at her sides, everyone around took note. It was a statement look promoting her new brand Bettter that sells vintage men's suits altered to fit women's bodies. Artist Rua Carlota's unique patchwork knits made with deadstock fabrics have similarly been a social media hit and lionized in the press. Numerous brands have joined this wave of making things entirely from excess fabrics and materials, Acne Studio being one of the latest to announce its repurposed collection. Visually, clothes are cut and spliced together, giving a heightened sense of visual resourcefulness, of difference. It's a challenging aesthetic but challenger behavior is exactly what we need. We have to be shocked, arrested, and allured in.
Of course, these innovations aren't exclusively limited to luxury. Adidas and Nike trainers are a spectacular playground for new biomaterial and tech innovations. But luxury brands' behavior in this space is all-important. It sets an aspirational agenda that is influential. Up to a point, luxury gets to name and define what is valuable. Additionally, if eminent brands can afford to get behind new materials, they can give them the economies of scale they need to get off the ground. As Alessandro Michele points out "now, more than ever, [it] is necessary to build new and more powerful narrations." Today's powerful story: old has to be the new new.
Cover image source: Rene Böhmer