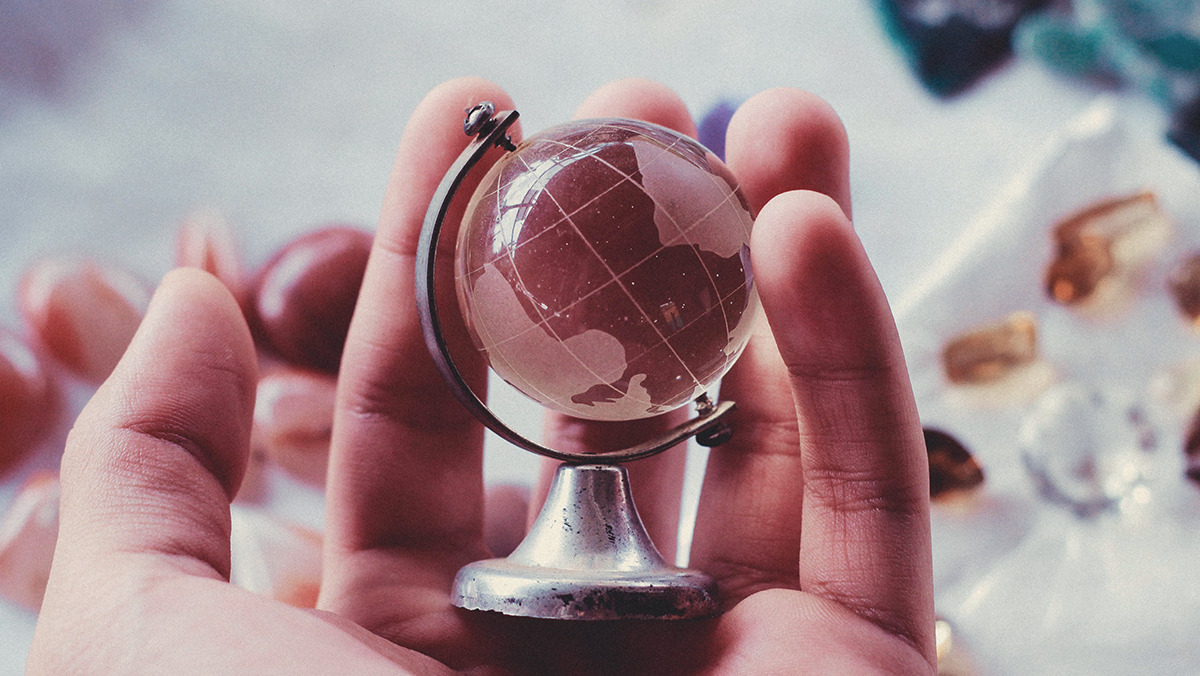 In 2009, the US Secretary of State, Hilary Clinton, arranged a meeting with Russian foreign minister, Sergey Lavrov. In front of the assembled international press, Clinton presented Lavrov with a novelty big red button – a gift representing the USA's goal of 'resetting' the relationship between the two nations.
But instead of saying "reset" in Russian, as was intended, the translation on the gift said "overcharge". This was immediately noticed by the foreign minister and caused considerable embarrassment for the US government.
Small mistakes can make a big difference in how your message comes across. And this is as true for brands as it is for politicians.
The internet and the digital age have opened up vast new opportunities for brands to expand their services and introduce products to markets around the globe. Technology means the world is a smaller place – but that doesn't mean you can cut corners in communication.
Communicating authentically and effectively across cultures takes hard work. Expanding your brand into a new market, even if only digitally, means placing your brand in the context of a new culture.
Hard-learned lessons
Businesses looking to expand internationally have to find the right balance between remaining true to their global identity and values, but also tailoring communications to reflect the cultural nuances and expectations.
Rihanna's fashion brand, Savage X Fenty, came under fire late last year for its use of an Arabic-language Hadith during its Amazon Prime show. During the show, models were shown posing and dancing to a remix containing a Hadith, which are highly revered records of the sayings of the Prophet Muhammad and are sacred to Muslims. This resulted in the brand receiving backlash online with many Muslim supporters of the brand condemning both Rihanna and the music producer who played the song, and caused the former to release a public apology for the "irresponsible oversight". What this highlights is that even brands like Savage X Fenty, which are founded with commitments to diversity from its curation, can come unstuck without the proper due diligence in place.
Balenciaga also faced similar issues when launching a series of limited-edition handbags in China. While the design of the bags sparked criticism with consumers labeling the bags "tasteless", it is the accompanying campaign that led Chinese social media users in accusing Balenciaga of "insulting of Chinese culture", particularly those in more rural regions. The campaign made a negative splash on social media due to its "too cool" theme that's popular with Gen Z. This was perceived by Chinese people as a lack of interest in the market and suggesting that Chinese audiences lag behind in terms of technology usage. The hashtag #BalenciagaChineseValentineCampaignTasteless garnered over 210,000 discussions and 170 million views on Weibo, and the topic #BalenciagaInsultsChina had over 15 million views and more than 6,000 discussions.
Leverage local insights
Technology is empowering us all to do incredible things. But simple translation tools are not enough to take your brand into a new market. Inclusive and accurate comms require brands to go one step further. They must maintain the style, tone, impact, and intent of their brand and campaign, but ensure they fit in with the codes, conventions, and expectations of the target market.
It needs more than just data points. Used in isolation, data-driven marketing often results in lazy, or worse, offensive creative executions. So don't get bogged down in data and trends. AI and algorithms only address the tip of the iceberg – without cultural insight and local experts, you won't see what's really there and why.
Keeping up with culture and local trends requires insight from intelligent human surveillance in the market. Brands can use this insight to create concepts that work well with target audiences or to know when to back off from certain themes and ideas. Using good old common sense is often enough and involving local experts such as semioticians can be decisive in successfully engaging new cultures.
Transcreation over translation
Often, the challenge for global brands is ensuring consistency across communication outputs while remaining unique and locally insightful across all markets. Translation doesn't go far enough to solve this. Only by linguistically and culturally adapting messages using native transcreators can brands mitigate against the risks of getting the brand voice and message wrong.
Transcreation ensures that idioms and expressions are carefully adapted to ensure the final result relays messaging clearly and naturally to audiences who speak the target language. Cultural references are also adapted to best resonate with the local audience. Doing so ensures that there is a strong and consistent brand tone of voice across markets and, ultimately, increases the effectiveness of the brand message and creative.
Whether you are a brand or a senior politician, ensuring your messages are delivered with sensitivity, appropriateness, and inclusivity is more important than ever. It has never been so easy to reach across cultures – or so easy to offend. The opportunity for expansion is vast, but to approach new markets, brands must be equipped with the right local insights which can unveil the right message and the right opportunity.
Cover image source: Fernando @cferdo