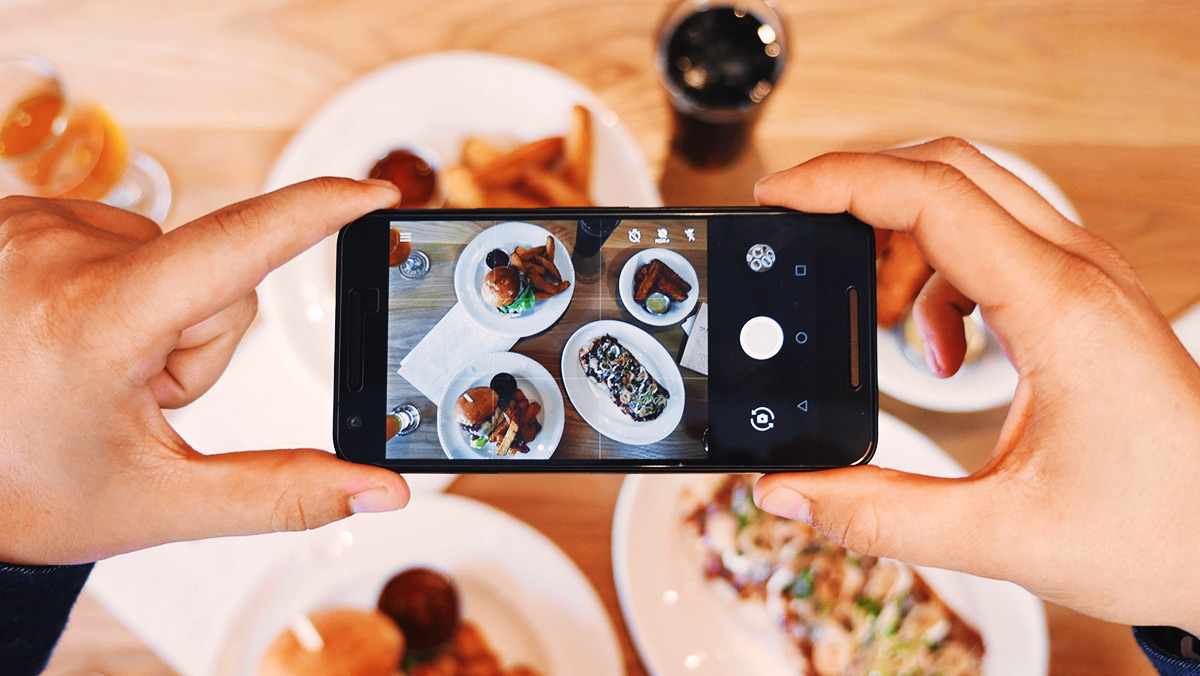 Social media marketing used to be about who could shout the loudest and post the most.
But things are different in 2021.
The way in which consumers use and react to social media is ever-shifting. On top of this, our feeds are dominated by a growing number of competing brands, in fields such as fashion, beauty, and personal care, as prime examples. These combining pressures have led to the emergence of a savvy, people-powered approach to social media marketing. A strategy that seeks to differentiate with authenticity and uniqueness at its heart. Savvy brands are cutting through the noise with 'customer content'.
With social media now well into its teen years, there's no excuse for brands to approach with a passive attitude or get news 'out on the socials' as an afterthought. While some of the old functions – using social media as a friendly, approachable way to deal with customer service, or adding a touch of personality to your brand – are here to stay, there are powerful new forces and functions available to harness for brands who want to grow their digital presence and hence make it easier for people to find them online.
Most crucially, it's becoming increasingly clear that consumers want to have an authentic interaction with the brands that they follow on social media, and that they themselves want to feel seen. Brands that listen carefully to, and who embed themselves and interact with their customers instead of just barking instructions, will develop a brand personality, get a larger slice of the share of social voice than their competitors, and, in some cases, end up with self-generating marketing campaigns that could almost power themselves. This way of thinking is essential for brands who want to get ahead in these uncertain times when brands and consumers are feeling the pinch. Cultivating consumer trust in your brand is key.
The new shift in social media marketing strategy is to tap into an ever-increasing creating and sharing culture and to encourage it, with the ultimate aim that your brand and brand spirit is at the heart of what gets shared. We know that word-of-mouth marketing is one of the most powerful forms of marketing around, and with real-life opportunities for word-of-mouth diminishing with social distancing and lockdowns, there's more incentive than ever to encourage word-of-mouth online. Of course, word-of-mouth online has the added benefit that there's an opportunity to reach similar people beyond immediate family and friends. What could be more reassuring than seeing someone like you enjoying a product you're thinking of buying?
The influential power of customer content (or user-generated content, as it is also known) is unparalleled. After all, "92% of consumers around the world say they trust earned media, such as recommendations from friends and family, above all other forms of advertising" according to Nielsen's Global Trust In Advertising report. Leveraging this gold dust for marketing is nothing new, but it is certainly a practice that is emerging as a priority for more and more consumer brands today that are looking for sustainable growth in markets that are only getting more saturated.
Some brands that dip their toes into marketing with customer content for the first time are pleasantly surprised to find that highly engaged customers are already sharing lots of positive reviews and positive content around their brand. In the age of Instagram and TikTok, a lot of this content is highly visual and can take the form of instructional videos, reviews, before-and-after shots, as well as more creative and unusual forms of expression.
The key to social media marketing success today and beyond is to harness the influential power of your customer content, by adding these images, videos, and written reviews to your marketing. With the help of the right technology and with the right permissions from the creators, brands can republish and even 'remix' customer content, integrating it into their marketing campaigns on social media and beyond, as well as including it in key points along the purchase path. A well-placed image of a relatable customer using/wearing a product can give shoppers that extra reassurance they need to add an item to their basket and check out. As well as having the direct effect of influencing customers towards a purchase, it has the added bonus of encouraging more customers to get involved with brand advocacy.
Another way to use rights-approved, customer content is by integrating it into paid social campaigns. By republishing posts from customers that have proven themselves by achieving high levels of engagement, and then allocating some marketing spend to such posts, you are able to extend the authentic and influential power of these visual reviews to the fullest. This is a way to grow digital presence in exchange for a relatively small outlay. And if a brand is short on content or simply wants to keep stoking content creation, they can kick start a competition or content gathering campaign by putting some money behind a paid post promoting a clear call-to-action. This is also a great way to quickly respond to seasonal or viral moments without having to change the course of overarching marketing campaigns.
There are many new brands that understood the power of customer content early on and are basing their businesses around it. Brands such as FENTY have a deep understanding of social media and use this to their advantage, notably by being an early adopter of the video platform TikTok. By setting their followers branded TikTok challenges, they encourage brand love and engagement, therefore increasing their social share.
In this modern quest for engagement, however, it's easy to lose sight of the things that make your brand unique. With every post, share, and challenge set, it's important for brands to continually ask themselves if they are being authentic. This year, we've seen so many huge social movements that have tempted brands to join the conversation. But before a brand joins in, they need to ask themselves if they are authentically addressing this moment, or engaging with it in a skin-deep way. Because if engagement is only skin deep, it will show, and followers' enthusiasm will waiver if a brand's interactions with the world don't feel real.
Ultimately, the benefits of moving towards people-powered campaigns in social media are huge, especially in terms of saving time and money. Even though this content is created by individuals without much brand direction, the authenticity and trustworthiness of such content have been proven to achieve up to 7x the engagement of that received by brand-created assets1. And best of all, content created by customers about a brand is unique and can't be replicated. Right now, especially, brands that are prepared to relinquish a bit of control and have some fun will reap the rewards by harnessing the energies of a home-bound and restless customer base to their advantage.
(1) Data from own analysis. Publicly unavailable.
Cover image source: Eaters Collective