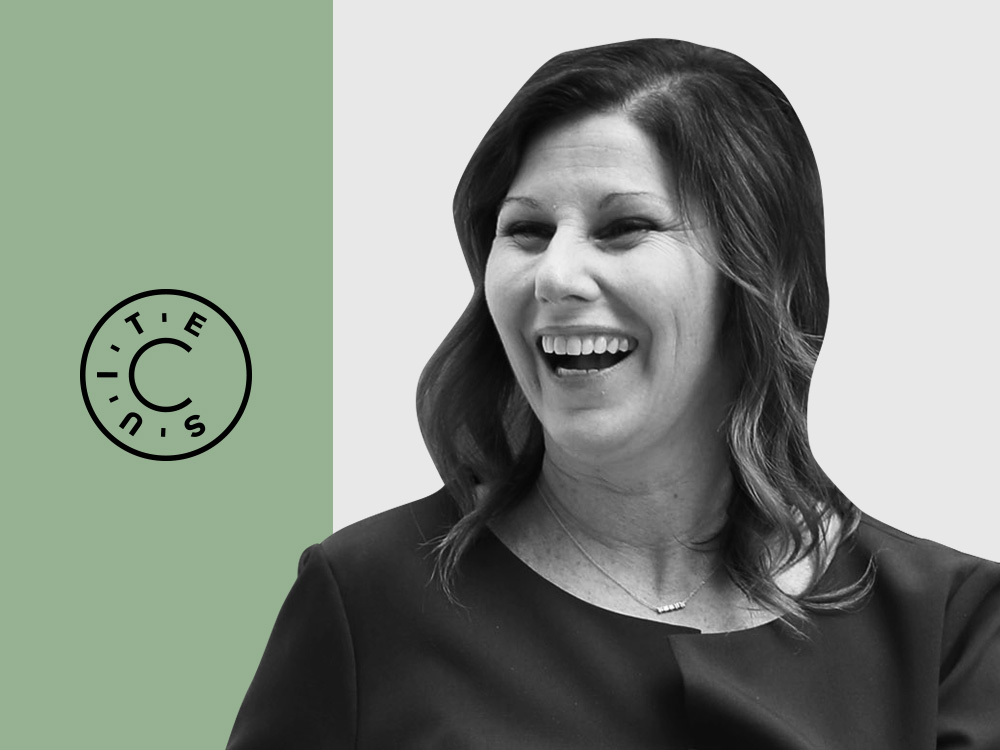 Cheryl Guerin is Executive Vice President, North America Marketing & Communications where she is responsible for driving brand preference and consumer affection for Mastercard brands across the U.S. and Canada. Ms. Guerin's integrated team develops and implements coordinated communications and marketing strategies reinforcing the value of our products and services, driving revenue and growing market share.
Read her interview below.
Brandingmag: Women open over eighteen hundred businesses every single day and contribute trillions to the US economy. During National Small Business Week, Mastercard announced the launch of a national campaign spotlighting women business owners who are making an impact. Why was this such an important initiative for Mastercard? What are some of the criteria that you look for when highlighting women owners? What are some of the other ways Mastercard will support women business owners moving forward?
Cheryl Guerin: Women business owners are innovating and succeeding in every industry they touch. Through the pursuit of passion and purpose, we're seeing an amazing amount of motivation behind women starting their own businesses, and that's evident in the 58% increase of U.S. women-owned businesses since 2007. This is why Mastercard is committed to the female entrepreneur community, taking action to deliver the community support, digital solutions, and access to capital, women business owners not only need, but deserve.
We need to create programs and campaigns supporting female entrepreneurs and small business owners because there is a noticeable gap in the support of women-led companies. In 2017, female-founded companies received only two percent of venture capital funding, despite the fact that they contribute over $3 trillion to today's economy — that's an issue that we need to fix. Mastercard is proud to be spearheading initiatives, like our recent 'Her Ideas Start Something Priceless' campaign that spotlighted women business owners who are driving impact and our ongoing partnership with Create & Cultivate, aimed at providing women business owners with the resources they need to be the champion of their dreams through the Mastercard Women's Business Advisory Council, conferences, panel discussions, one-on-one mentorship, and networking opportunities.
When we look to highlight female business owners and entrepreneurs, we love to hear their story — where does their passion come from? We also focus on their mission and how they're impacting the communities they interact with each day. We find that female entrepreneurs are looking for mentorship and support, which is something they supply their communities with every day.
Moving forward, we're looking to continue putting the spotlight on female business owners and working closely with our partners to provide them the tools, resources, and guidance to take their business to the next level and continue to make an impact. We want them to feel that their financial providers work for them, that they have proper mentorship programs to help their businesses thrive, and that they have a supportive community for continued advancement.
Bm: Retail is changing in complex ways and the future will look quite different from today. How has Mastercard evolved its brand to fit within the changing retail landscape? What are some of the major consumer and industry trends happening now?
CG: Digital has truly transformed the expectations of consumers. Nowadays, personalization, convenience, and choice, as they relate to retail, are no longer "nice-to-haves" but a must. Consumers want a simple and secure way of shopping, whether it's online or in a physical store, and we are working every day to secure and streamline the checkout experience.
At Mastercard, we're using our products and services to create solutions for retailers that allow them to meet the ever-growing expectations for a frictionless, customized experience, across any channel or connected device. Together with partners like Next Retail Concepts and Fred Segal, we are evolving e-commerce to bring the physical store to life in an immersive, digital environment, all while enabling exclusive offers and seamless payment.
There is one way to pay when you walk into a store but when you try to buy something online there are different ways to pay and different information needed on different sites before checkout can be completed. The next place area where we think change is needed is in online checkout. Mastercard will deploy EMVCo's specification for fast, click-to-pay checkout for digital commerce. The specification replaces laborious key-entry guest checkout with a consistent, simple, and secure guest checkout experience, no matter where a consumer shops online, or which device or card they use. We are not only looking to simplify online guest checkout but also layering that with new types of security both for consumers and for merchants.
A few trends in the retail landscape right now include contactless payments, tokenization, and fraud/cybersecurity. Mastercard is propelling advancements in each of these spaces, from driving common standards around chip cards to encouraging widespread adoption of contactless payments.
Bm: According to Shamina Singh, executive vice president of sustainability at Mastercard, cash is used in roughly 85% of payment transactions globally. While swiping a card or scanning a mobile app are more popular payment methods in the United States, cash still accounts for 30%. Where do you see the future of mobile payments?
CG: There is no doubt that digital and mobile payments will continue to grow in the US. Right now, we're very excited about the potential for contactless payments to transform the retail landscape. Acceptance has already passed the tipping point: over half of all card-present transactions take place at contactless-enabled locations. We have commitments from our banks and credit unions to bring more than two-thirds of our volume to contactless issuance in the US over the next two years.
We are currently working with 20 cities in the United States on mobile ticketing and enabling tap-and-go fare payments. Most recently, we worked with the MTA to open up tap and go payments on the 4, 5, and 6 lines between Grand Central and Atlantic avenue and on Staten Island Buses — revolutionizing the way New Yorkers get around the city.
Bm: What role will voice play as it relates to retail experiences? What are some tips that you can offer brands to prepare?
CG: Voice technologies, smart speakers, and voice shopping are transforming the day-to-day way we all live, shop, and pay. Hundreds of millions of people are already using smart speakers, and voice shopping alone is set to hit $40 billion by 2022.
For Mastercard, sound is a powerful new dimension to our brand identity and critical component to how people recognize Mastercard today and in the future. Earlier this year we announced our sonic brand, a comprehensive sound architecture that provides simple, seamless familiarity when interacting with Mastercard brand, whether it be physical, digital, or voice environments.
Voice is the next frontier of search and retail, with 75 percent of US households expected to own at least on smart speaker by 2020 and with 74 percent of Americans prioritizing experiences over products, Mastercard recently developed it's first-ever voice skill for smart speakers, the Priceless Experience skill, as a go-to resource for unique experiences in consumers home city or while traveling. The Priceless Experiences skill marked by the Mastercard sonic brand merges sound and experience as a powerful way for us to create a culturally-relevant and emotional connection with consumers.
The best tip we can offer brands to prepare for these types of shifts in the retail landscape is to know your customers and how they're interacting with you. It is so important to evolve with your customer and keep the experience seamless.
Bm: Trademark question: What's next? i.e. Next evolution of retail?
CG: We have a design-centric approach which enables us to anticipate evolving consumer needs and technology trends. From there, we work collaboratively with our customers to design solutions that will deliver on these needs in seamless, integrated ways. So, two main focuses for us in the retail space will be:
How do we continue to help consumers move seamlessly between physical and digital environments without sacrificing experience or security?
How do we embed technology that makes consumers' lives easier today and tomorrow?
We continue to think "What's next?", and one example of this is the evolution of thinking can be seen in Mastercard's recent partnership with ZIVELO, a leader in self-service kiosk technology, where together we enhanced the drive-in and drive-through ordering experience for quick service restaurants with a first of-its-kind AI-powered voice assistant and personalized dynamic menu. Sonic Drive-In was the first to pilot the new technology to enhance and personalize the customer experience. We continue to focus on the customer expectation and leverage our payment, loyalty, and analytics capabilities to innovate within the retail space alongside our merchant and technology partners.
A lot is happening in the world of payments right now that will shape the future of retail. We have the adoption of contactless payments, simplifying and standardizing online checkout, and we continue to work toward creating the most seamless and secure experience with our work in tokenization.