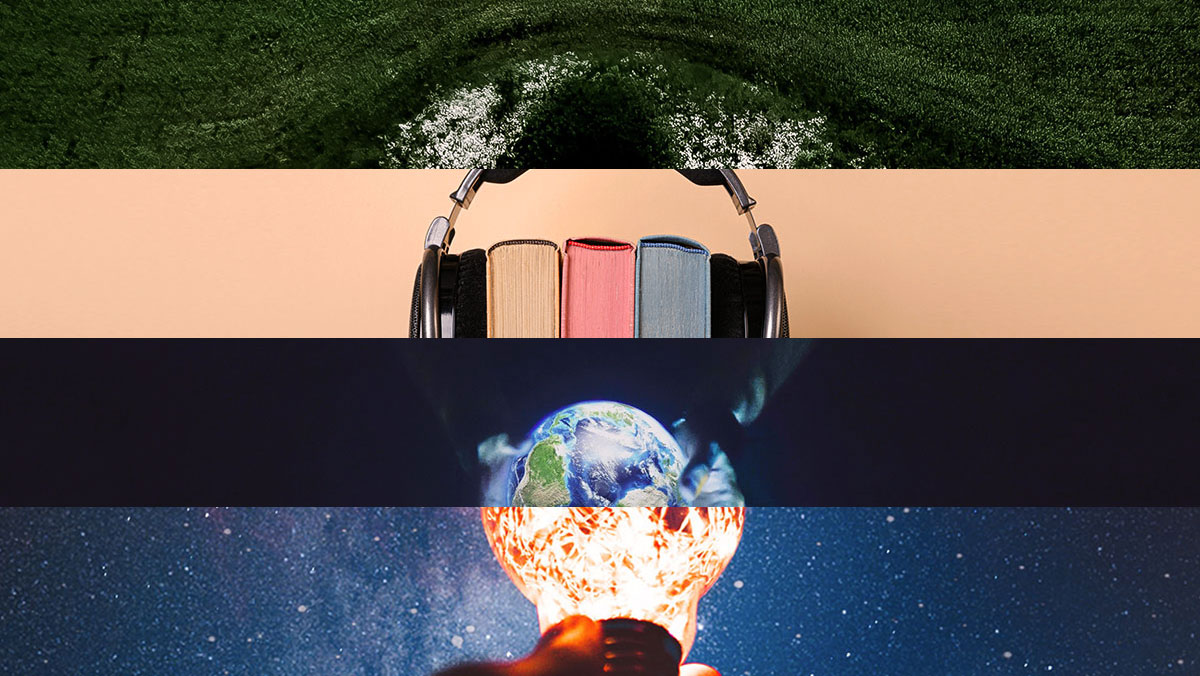 This has been the most diverse year in the life of Brandingmag. Our beloved contributors shared their vast expertise on topics as varied and unique as them – from the foundational strategy topics of brand management to the most specific of subjects (i.e., instinctive emotion, mental health, attention). In complementary contrast, certain topics found themselves on the proverbial lips (or fingertips) of both authors and interviewees, repeatedly. The usual suspects: sustainability, sonic branding, purpose, and some deep meta – all being either the prime subjects or constantly mentioned throughout the pieces.
I dare say that this recurrence underlines the ampleness of branding and predicts its future form, one that tackles more (human) senses and values while being more attentive to issues of environmental and societal nature. These are not just buzzwords or fleeting themes, but requisites for the ever-evolving branding notion, emerging from the needs of the world, the voice of the customers, and the will of the specialists.
As an odd year comes to an end, we've put together a recap of its best Bm articles and interviews tackling these four themes:
Sustainability
Sustainability Is a Journey, Not a Destination, w/ Michael Stausholm, Sprout World
by Radu Dandu
How Tomorrow's Pack Could Be Made Truly Recyclable (Quality & Cost)
by Prof. Edward Kosior, Founder & CEO @ Nextek
Is Packaging Where Fashion's Transparency Falls Short?
by Robert Lockyer, CEO @ Delta Global
Sonic Branding
Interview: Sonic Branding in Automotive, with Marijn Roozemond, MassiveMusic
by Andreea Dinca
A Candid Discussion on the Art and Science of Sound for Your Brand
by Roscoe Williamson, Creative Strategy Director and Partner @ MassiveMusic
Sound: The Science of the Forgotten Sense, with Prof. Dr. Daniel Müllensiefen, Goldsmiths
by Radu Dandu
Purpose

Interview: The Purpose of Brand Purpose, with Robert Hoppenheim, Kindustry
by Radu Dandu
Purpose Is a Spectrum – Where Does Your Company Fall?
by MaryLee Sachs, Co-Founder @ Brandpie
Interview: Purpose & Trust in Banking Brands, with John Woods, Zenus Bank
by Radu Dandu
We've tackled this even deeper in an expert panel discussion with Philips, Purpose, cg42, and Glocalities to find out when purpose as a strategy works and when it doesn't. Get free access to watch our "Purpose – It's not for everyone" webinar here.
Meta

Solidarity Is Not for Sale
by Noah Lekas
[Series] A Better Future
by Susumu Namikawa, ECD & Head of Data Driven Creative Center @ Dentsu Inc.
In Pursuit of the Idle Mind
by Glenn Matchett, Managing Director @ Grammatik Agency
—
Cover image source: Egor Vikhrev, Stas Knop, Ali Rizvi, and Matheus Bertelli